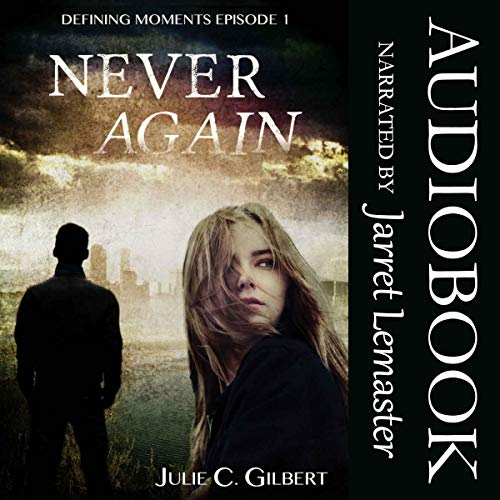 Narrated by Jarret Lemaster
Run time: 2 hrs and 37 mins
Summary:
Alana Adams catches her boyfriend, Nathan, kissing another woman. To Alana, that's a deal breaker, so she promptly dumps Nathan. Her best friend, Jacob, cheers. Things should be bright, cheery, and perfect, but they're not. Nate starts stalking Alana.
Additional Comments:
This story started as a Kindle Worlds tale. I modified it to get it to become its own thing.
I meant for it to be a series, but currently, it's the first and only in its series. Originally, another Kindle Worlds spinoff tale, Money Makes it Deadlier, was part of this series. However, that not only became its own thing, it exploded into a 10 book series of novellas featuring FBI Special Agent Megan Luchek. Perhaps one day, I'll get to return to some of these characters and explore where life takes them.
Anybody familiar with my work knows I write a lot about kidnappings. Stalking is another matter entirely. This might be my only story featuring that. I'm not opposed to writing more on the subject, but it is kind of a creepy one to tackle.
Jarret's performance hit many high points perfectly. The general tone throughout the writing edges toward light-hearted, despite the weighty topic.
I don't usually include trigger warnings, but if you can't handle some creepiness, maybe try one of my other tales.
Conclusion:
It's a relatively short story about a girl being stalked by her ex.
If you want to get 5 clean audio promos a month. Sign up here.
Audiobook Promotions …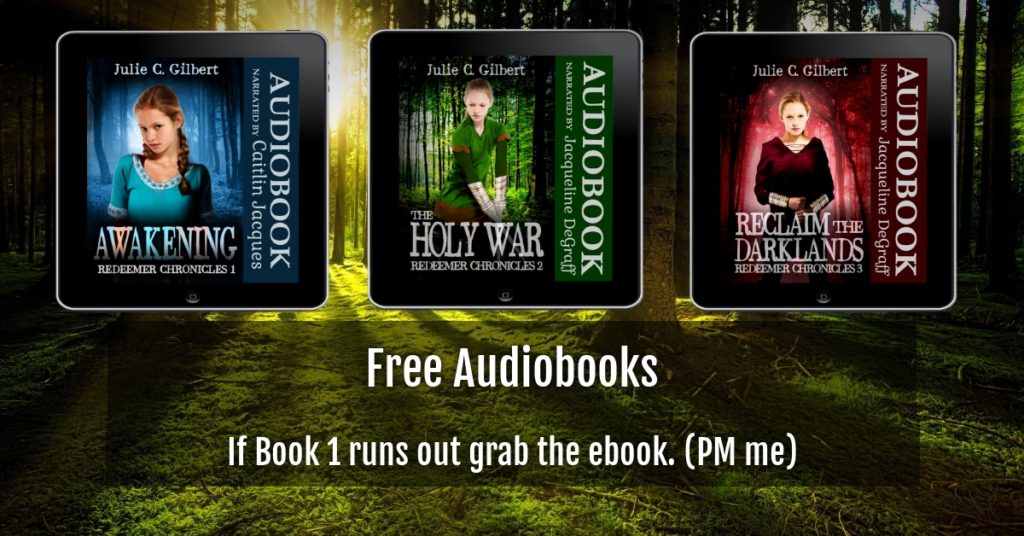 Many of my 50 audible titles are listed on Audiobooks Unleashed.
Whether you're looking for mystery or suspense or fantasy, I've got a title for you. Free codes are probably on audiobooks unleashed.
Normal links go to audible. *The Amazon labeled links are affiliate links. That means I get a very small payment from Amazon if you go through with a purchase.*
Note: Filter by US if you're looking for those codes as many titles are out.
Ones I think may still have US codes: Reshner's Royal Ranger, Never Again, Innova, The Golden City Captives, The Holy War, Reclaim the Darklands, Eagle Eyes, Treachery Makes it Tense, Ashlynn's Dreams Shorts, The Dark Side of Science, Ashlynn's Dreams, Nadia's Tears, Malia's Miracles, and Varick's Quest
There are plenty of UK codes, but not many US ones left.
Redeemer Chronicles (Fantasy)
Awakening – Redeemer Chronicles Book 1, MG fantasy (Amazon) (free codes)
The Holy War – Redeemer Chronicles Book 2, MG fantasy (Amazon) (free codes)
Reclaim the Darklands – Redeemer Chronicles Book 3, MG fantasy (Amazon) (free codes)
River's Edge Ransom – Prequel to Redeemer Chronicles (Amazon) (email devyaschildren @ gmail.com for free codes)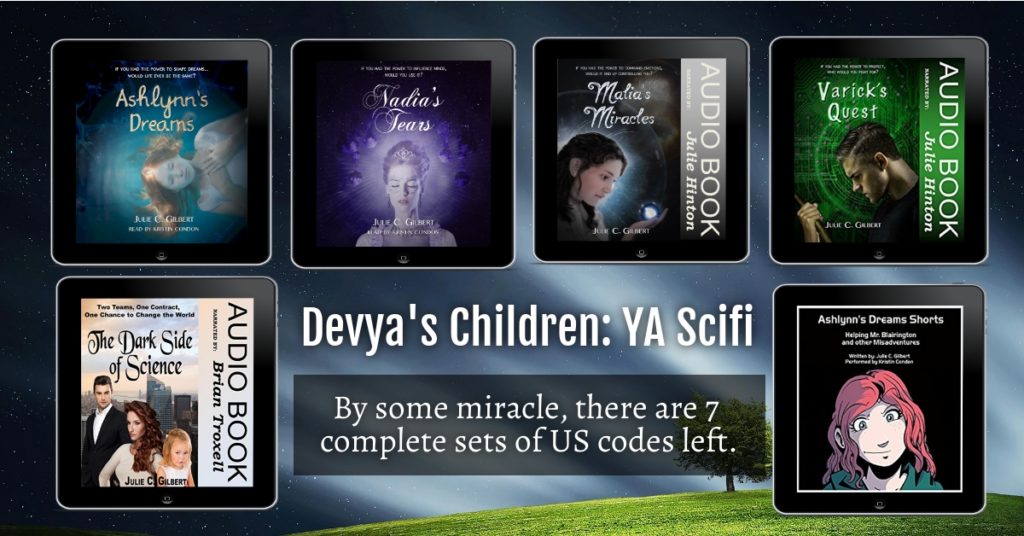 Devya's Children Series Links:
Ashlynn's Dreams Shorts – short stories featuring Jillian. (Amazon) (free codes)
The Dark Side of Science – official prequel to Devya's Children; Genetically altered kids fight for the right to live. (Amazon) (Please email devyaschildren @ gmail.com for free codes)
Ashlynn's Dreams – Genetically altered Dream Shaper learns her gift. (Amazon) (free codes)
Nadia's Tears – Jillian tries to awaken her sister, Nadia, from a coma. (Amazon) (free codes)
Malia's Miracles – Jillian and her siblings try to save a friend's mother. (Amazon) (free codes)
Varick's Quest – Jillian and Danielle get kidnapped. Nadia's also in trouble. (Amazon) (free codes)
More Scifi:
Reshner's Royal Ranger (epic sci-fi) just made it there. (Amazon) (free codes)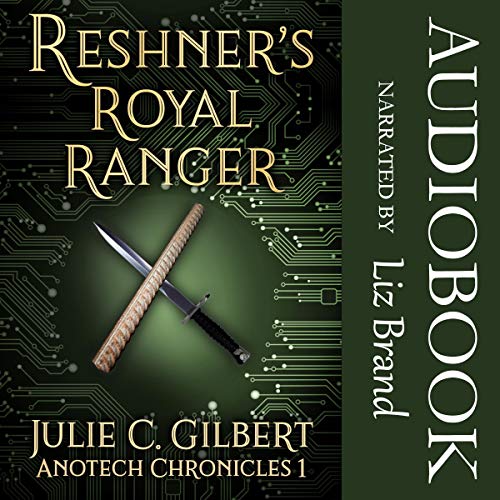 Guardian Angel Files:
Spirit's Bane – Allister and Mina are training to be Guardians. Satan's out to get them. (Amazon) (free codes)
Kindred Spirits – Mina's exiled to Earth. Allister's stuck in the Heavens. (Amazon) (free codes)