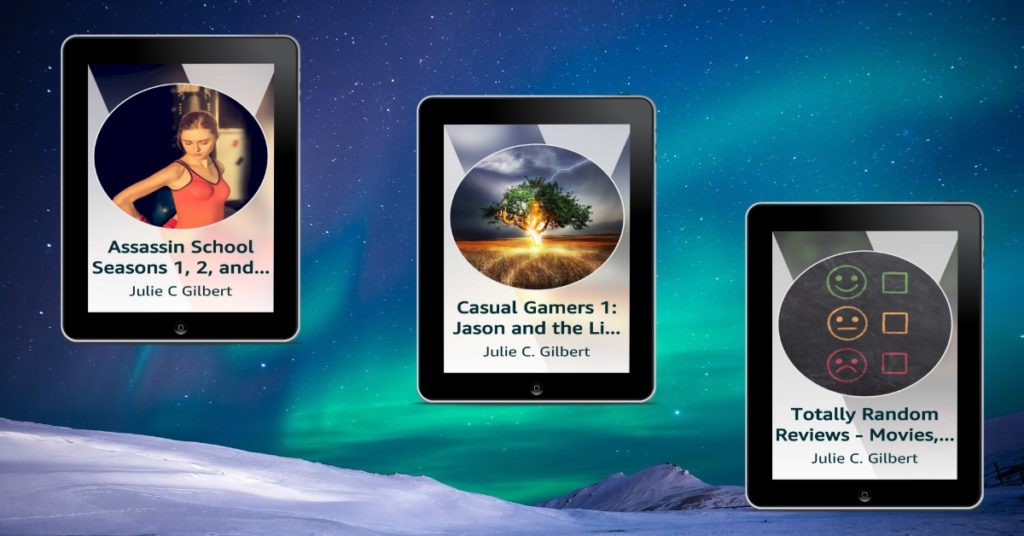 What is Kindle Vella?
It's Amazon's bid to do serial writing.
Short answer: Authors post episodes, which are often but not always chapters of books.
While you can find almost any genre on the platform, it's been really handy for nonfiction series.
How do you get to the platform to read stuffs?
Find any Vella. (My linktree has 15 choices.) For convenience and so the pics match what I'm talking about, let's talk about Assassin School.
If you scroll down a bit, you should see: "See All Episodes." Click that and then click on episode 1.
Read. When you get to the bottom you'll see a thumbs up button. Click that if you like the episode.
Click next episode to get to the next one.
Details
First three episodes of any Vella are free.
After that, you unlock more with tokens. Amazon has been providing 200 tokens for people to explore the platform.
Episode cost varies by word count. They must be a minimum of 600 words and can be up to 5000 words. So, the token cost can be 6-50. Mine are mostly in the 10-14 token range, but there are exceptions.
You don't have to click the thumbs up button, but it helps the author out.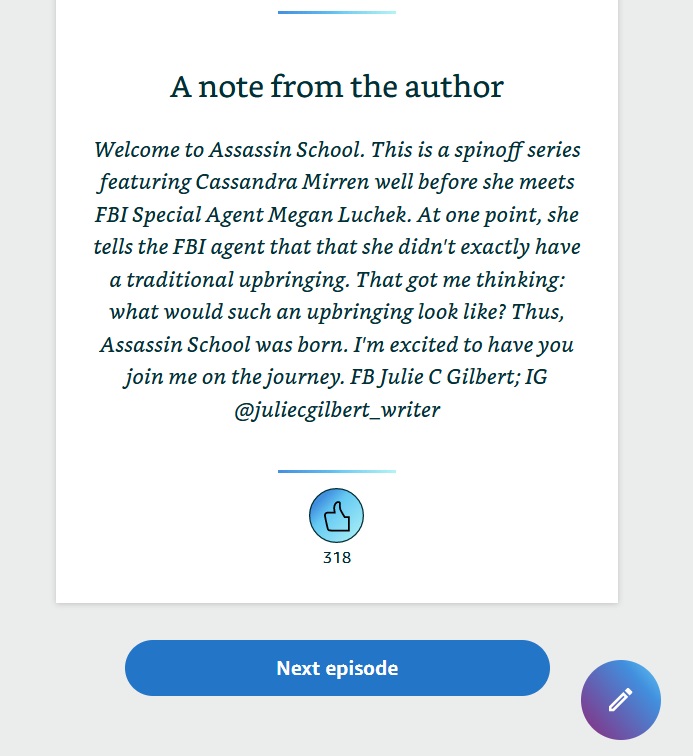 How do you claim 200 free tokens?
Look to the top right corner of your screen. (Helps to be on a browser.) You should see free tokens if this is your first time on the platform.
Click Free Tokens. (Mine says 2707 because I've already gone through my freebies and bought more tokens.)
May prompt you to sign in to Amazon.
Should credit your account once you click claim.

What's the deal with that Faves thing?
If you decide you like the platform and do end up buying tokens, you get to choose one story a week (resets Sat night) as your favorite. (If you do end up buying tokens, I always recommend getting them from a browse, not an app on your phone. I just get the largest pack, which is 1700 for $15.98 <– that's what it is with tax included. They don't expire as long as the platform is live.)
If a story gathers enough of them, it will receive a crown, which is very exciting for the author.