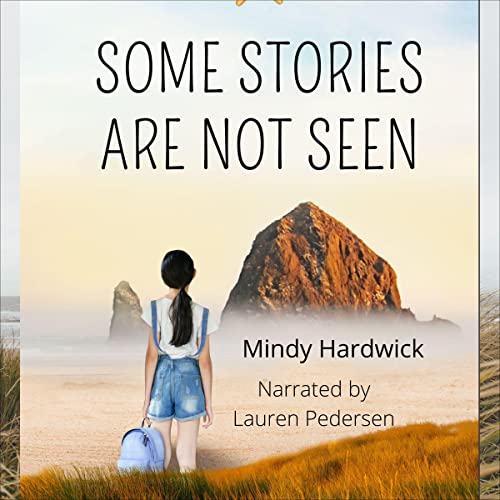 Narrated by Lauren Pedersen
Run time: 4 hrs and 41 minutes
Genre and keywords: Children's; slice of life; sea stars
Summary:
Lucy wants what most kids want: a home, friends, regular food. She also loves science and wants to study the sea stars to figure out why they have a wasting disease.
Additional Comments:
The kid might be surprised by the fieldtrip, but one would think her mom would say something about that. Unless some serious paperwork was filed ahead of time, there would have likely been a permission slip for the mom to sign so Lucy can go on the field trip.
Story 3 of 5 stars: It's fine. Kid wants to fit in but being poor doesn't help.
Main character 4 of 5 stars: Lucy is a likable kid. She's compassionate.
Side characters 3 of 5 stars: Not sure Mom's reaction to some events is realistic unless she has no emotions. Other side characters blended into one big mush. Devin had an interesting background, but it went nowhere.
Plot 3.5 of 5 stars: Sort of meanders. Things happen, but it seems to be more a random series of events—which might have been the exact point since this is kind of a slice of life piece.
Impression of plot: Slowness. (I tend to listen to things with a LOT more action, so this could just be a preference thing. Nobody got kidnapped or threatened. Biggest struggle was the mentioned-in-passing, we used to sleep in the car point or missing her dad—also, a past thing.)
Performance 4 of 5 stars: The narrator fit the book well and did a good job with most of the voices. I listen at a fast speed, so sometimes distinguishing one voice from another doesn't happen.
Tie-in to title: Very clear.
Bunnies issue was literally a bunny trail to middle of nowhere. I guess it gave them something to do one night, but that's about it. Even the town hall meeting arguments were very one-sided.
MC learns, but does she really? Relationship with one character changed over time. This is good, but I don't feel like the MC ever reconciled how unfair she and Mom were to this person in terms of judgment.
Message: Heavy-handed but clear.
You can tell the author is passionate about the sea stars. The entire end note was a recap of the sea star wasting disease and how you can help. This can be good, but it gets tedious. It seems like everything comes with an agenda today. Here's my cute kids' story where I shall wallop you with the message.
In and around the major environmental message, there was also a message about people's stories impacting who they are.
I did not listen to the 8 minutes of definitions at the end of the book because … just no.
Conclusion: 4 of 5 stars
If you like books for young readers with likable main characters and very, very clear messaging, this is a good choice.
If you want to get 5 clean audio promos a month. Sign up here.
Have You Tried Kindle Vella Yet?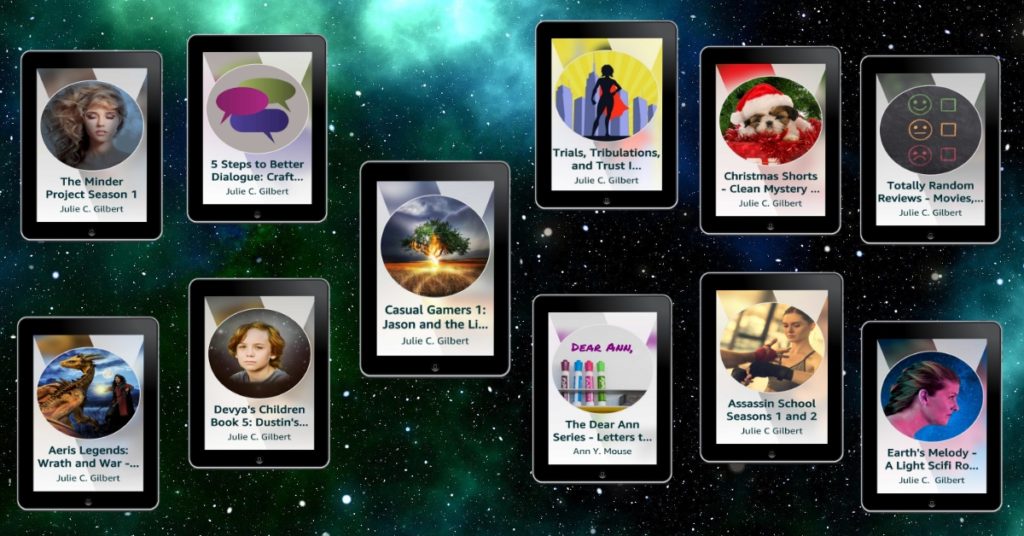 Assassin School Season 1 – (thriller, YA; Complete) Teen spies try to survive the rigorous training and other drama as powerful people battle to control the Ghost children.
Dustin's Decision Devya's Children Book 5 – (YA scifi, shares characters with The Minder Project; Complete) Genetically altered teens struggle to navigate the murky world and control their Gifts.
Aeris Legends – Wrath and War (LitRPG, gaming, fantasy) This takes a box-of-chocolate approach to providing lore entries (creatures, quest descriptions, game mechanics) and short stories for a fantasy world.
Casual Gamers 1: Jason and the Lightning Destroyer – (LitRPG, gaming, fantasy, same world as Aeris Legends) A kid with early access to a highly anticipated virtual reality game must survive the game and deal with real-world villains trying to control him through his friends and family.
Trials, Tribulations, and Trust Issues (Superheros, superpowers) A young woman who can access almost any superpower gets manipulated into testing them for the government.