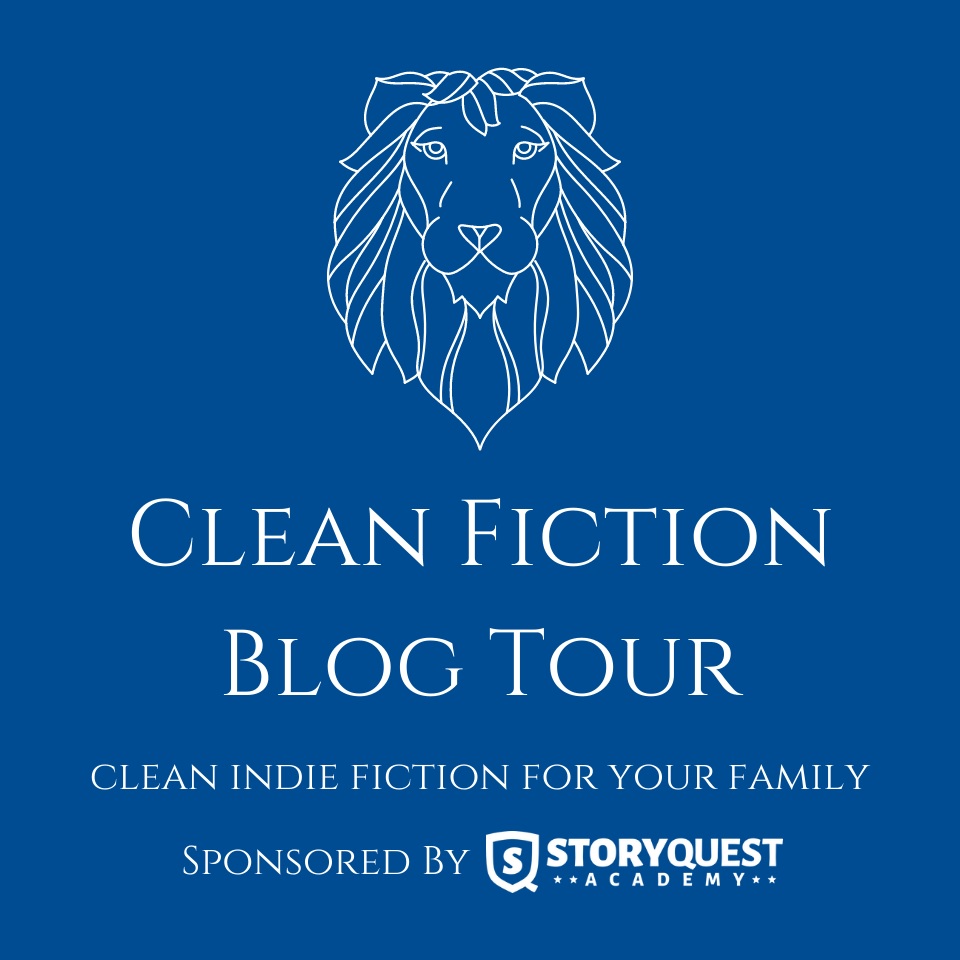 Introduction:
I've always loved audiobooks, even from way back in the day when they were on CDs. When I started driving, I quickly learned the skill of flipping out the CDs if I was going on a lengthy trip. A few years after I started writing, I looked into getting my stories published in audiobook format. It's a very expensive process, but well-worth it.
How are audiobooks made?
I'm sure it differs for traditionally published books, but indie rights holders would follow this general path: claim the book, open auditions, choose a narrator, listen to the performance, approve the performance, pay the narrator, and wait for it to go on sale. There are a lot of details I'm skipping because this is just an overview.
Whatcha got available?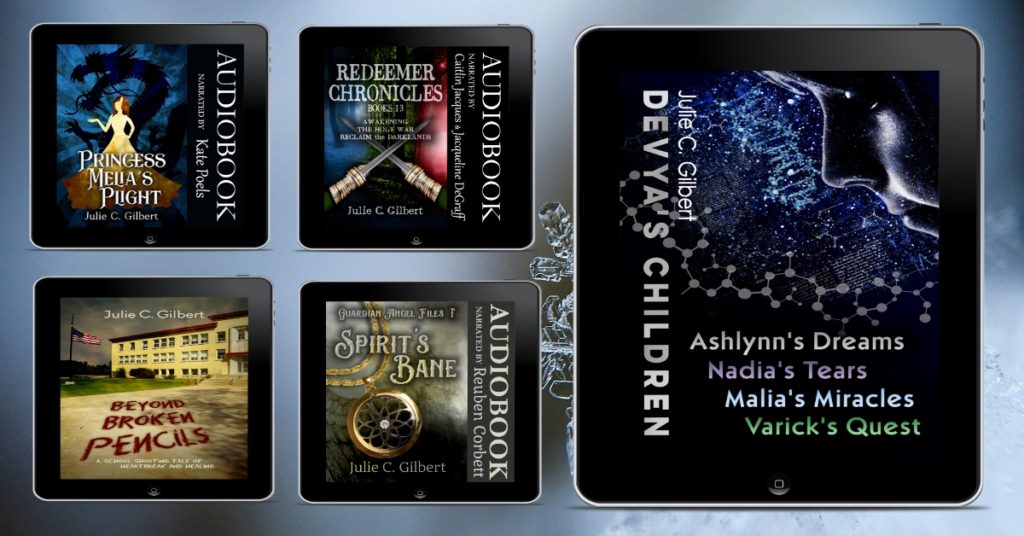 If you want to check out my audiobooks, go here in the US and here for the UK site. Keep in mind though that of the 44 titles that are mine in this search, only about half are geared to YA, MG, or Children's audiences.
I've hired about 16 people to bring my stories to audiobook format. Check out the samples to hear the wide variety.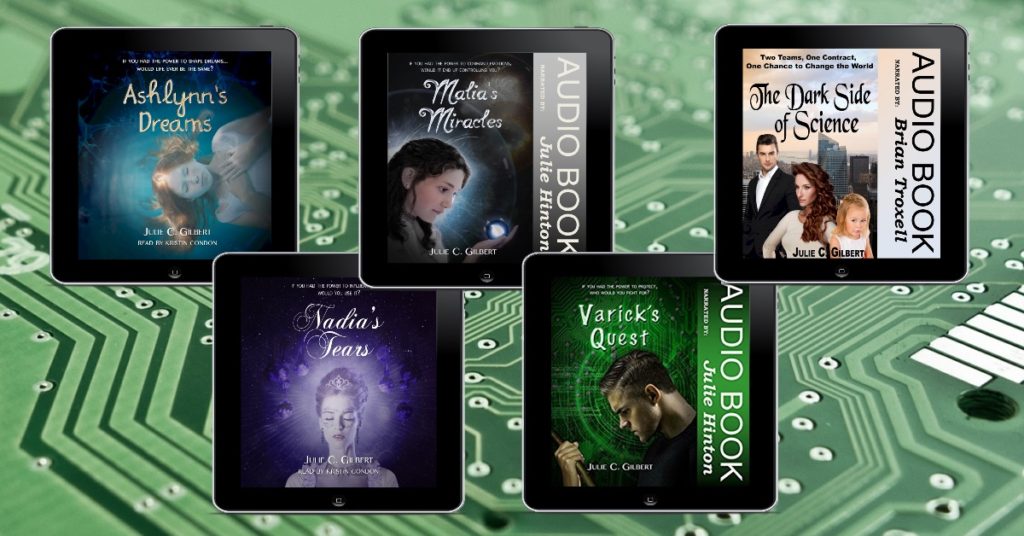 Why listen to audiobooks instead of reading an ebook or a physical book?
Audiobooks are a different medium than physical books or movies. For me, it's nice to be able to take in stories while taking a walk or doing a chore or a puzzle or something else where I don't have to think too much. Others have long commutes. Still others like to experience stories as a family. Audiobooks let you have the best of both worlds in the sense that you can join others listening to something and get the full tale.
There's also a performance aspect to most audiobooks that's amazing to experience. If done well, the narrator can bring the words to life in a whole new way. I've experienced that even with stuff I've written.
For nonfiction, it can be helpful to hear things spoken aloud. Some people are auditory learners. Typically, people learn multiple ways. Auditory learners tend to soak in more if they hear something.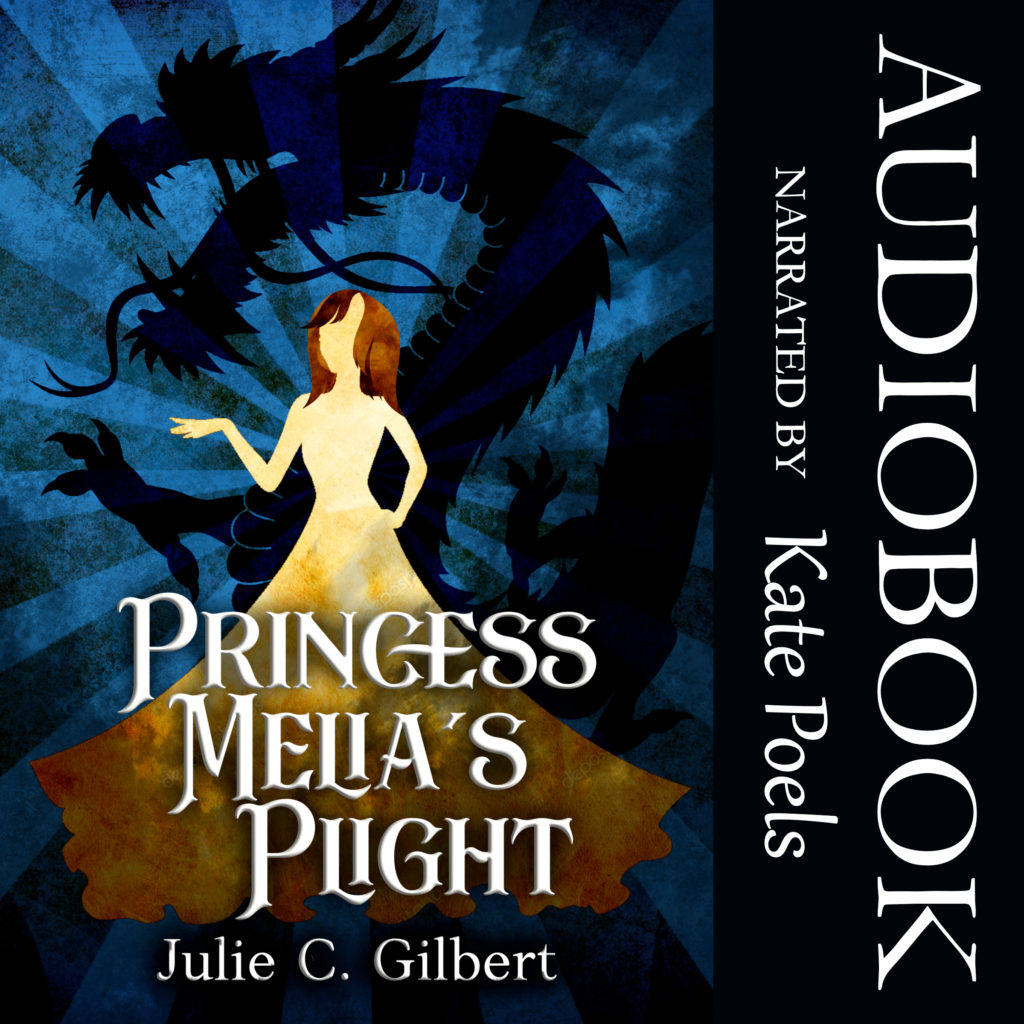 How does one find affordable (or free) audiobooks?
You probably noticed that audiobooks are much more expensive than ebooks or paperbacks. They cost a lot to make, so they are marked higher than the other versions. But there are definitely ways to get them cheaper.
Note: most methods apply to audios in general, not necessarily clean audios. AE is different because I run it.
Tip: Many books are whispersynced, so if you buy the ebook through amazon, you can also add the audiobook for a discounted price. This is useful if you keep on top of what books are free. If you got the free ebook from a promotion, you can still add audio for the discounted price.
If you join Audiobook Edge, you'll receive my personalized list of clean audios every month. That means I've listened to each of the books listed and approved it for clean content. It comes out the first Sunday of every month. Of the 5-ish titles each month, there's usually a pretty good chance of hearing about ones geared toward kids.
Otherwise, you can find some on free audiobook code sites, but be forewarned, those sites are NOT only for clean books. You'll know that quickly if you see any of the covers.
Libraries. Most libraries are connected to some audiobook programs. The problem here tends to be availability. You'd then find a title by searching as you would with your library. Many libraries will let you request certain products, so if you have your heart set on a particular title, ask your library to buy it for you.
Subscription services. Some sites let you pay a monthly service to get access to their collection of audios.
Chirp has some discounted audiobooks.
Connect with the author or narrator on social media. Many have free codes for kobo, audible, or authorsdirect. The ones with the most codes available are indie titles because typically the Rights Holder is the author.
The best way to get free audiobook codes is establish yourself as a reviewer. This doesn't necessarily have to be formal reviews that show up on amazon or audible. Go with something you know. If you have a following on a certain social media platform (Youtube, Instagram, facebook, tiktok, etc), you can probably get people to give you review copies in exchange for you sharing your thoughts with your audience.
Review codes
I have review codes for Princess Melia's Plight, River's Edge Ransom, The Dark Side of Science, and a few others. The first two can be requested through Story Origin. The third you can request via email (devyaschildren @ gmail.com – take out the spaces). Dark Side I still get paid for, so I'm much more willing to give those out. The first two, I'm looking for people willing to leave their honest thoughts on audible. By necessity, I've become much stingier with those codes because the company changed the way codes are handled and decided to make way less available. The first two are very short though, so they're also not that expensive to buy outright.
The Age Question:
While it's certainly useful to stick to books that are age appropriate, don't be afraid to branch out into clean adult books too. There's only one title of mine that I'd say is probably best reserved for late teens/ adults and that's Scratched Off. Not because it's gory or filled with unsuitable language (it has neither), but it does feature a serial killer and some of his thought processes.
Reading levels are guidelines, not fences.
Titles from my Audible library that are kid-friendly:
Be Thou My Vision: Hymns of the West, Book 2 by Faith Blum (Christian, historical)
Holly and the Coat Mystery: Holly Lewis Mystery Series by Diane Harmon (YA mystery)
Nickle Brickle'Bee: In the Heart of EarthWorks by Sterling Nixon (fantasy)
The Smoke (Tales From a Revolution – New-York): Tales From a Revolution, Book 3 by Lars DH Hedbor (historical; these may occasionally have a curse word or war-intense scene; good for high school)
The Collar and the Cavvarach: Krillonian Chronicles, Book 1 by Annie Lima Douglass (adventure? Not quite sure how to place the genre, it's about a teen trying to protect his sister in a society where they're slaves.) highly recommended
The Binding Witch and the Fortune Taker: The Kate Roark Magic Series, Book 1 by Laura Rich (fantasy)
Sensation by Kevin Hardman (Superhero)
Swim Season by Marianne Sciucco (YA contemporary)
The Case of the Missing Crown Jewels by Robert Martin and Keira Ely (Children's, mystery)
Dragonia: Rise of the Wyverns: Dragonia Empire, Volume 1 by Craig A. Price Jr. (fantasy)
The Pygmy Dragon: Shapeshifter Dragon Legends Book 1 by Marc Secchia (epic fantasy)
The Book of Dragons by E. Nesbit (fantasy)
The Afterlife Academy by Frank L. Cole (Middle grade, fantasy)
The Carpenter: A Retelling of the Story of Joseph of Nazareth by S.A. Wilson (fantasy retelling)
Adana the Earth Dragon: An Elemental Tale by Debbie Manber Kupfer (Children's)
A Turtle's Magical Adventure by Wanda Luthman (Children's)
The Three Royal Children and the Batty Aunt by Angela Castillo (Children's)
Dragon's Future: Dragon Courage, Volume 1 by Kandi J. Wyatt (fantasy)
Dragon's Curse: The Dragon and the Scholar, Volume 1 by H.L. Burke (fantasy)
Mercy's Prince: He Who Finds Mercy, Book 1 by Katy Huth Jones (epic Christian medieval fantasy)
Apprentice Cat by Virginia Ripple (shapeshifters, fantasy)
More Fables and Fantasies: A Five Story Collection by Dale T. Phillips
Missing: Lessons from Fiori, Book 2 by Peggy M McAloon and Aneeka Rogers (fantasy)
Conclusion:
Audiobooks are a great way to take in stories. Sometimes it can be difficult to find clean reads, but if you know where to look and are willing to write some reviews or use your existing platforms, you can find an endless supply of great audiobooks.
If you want to hear more about some of my series, check out my website (https://www.juliecgilbert.com/) or the previous blog post from 3/3/21.
There's lots more to come. Catch up if you need to.
March 1st Story Quest Academy
March 2nd Ellie Naomi
March 3rd Julie Gilbert
March 4th Jasmine Natasha
March 5th Liz Delton
March 6th Mark Hansen
March 7th Ian Vroon
March 8th Story Quest Academy
March 9th Nicholas Kotar
March 10th J.M. Hackman
March 11th Mark Hansen
March 13th Debbie Schreffler
March 14th Story Quest Academy
March 15th Steven Guglich
March 16th Laurie Lucking
March 17th Julie Gilbert
March 18th Meg Dendler
March 19th Nicholas Kotar
March 21st Story Quest Academy
March 22nd Molly Casperson
March 23rd D.J. Edwardson
March 24th Marty C Lee
March 25th Molly Casperson
March 26th Mark Hansen

March 27th Allison Tebo
March 28th Story Quest Academy
March 29th Debbie Schreffler
March 30th Nicholas Kotar
March 31st Molly Casperson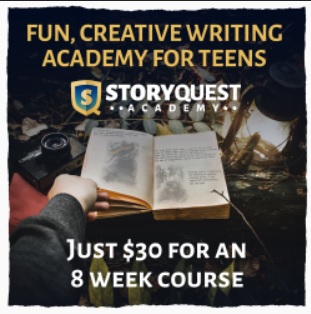 Interested in a fun writing course designed for teens? Check out Storyquest Academy. (Note: affiliate link – if you sign up for the class through this link, I earn a commission … you get a great deal – win-win 😉 … seriously, most writing courses are a LOT more expensive.)
Audiobook Promotions …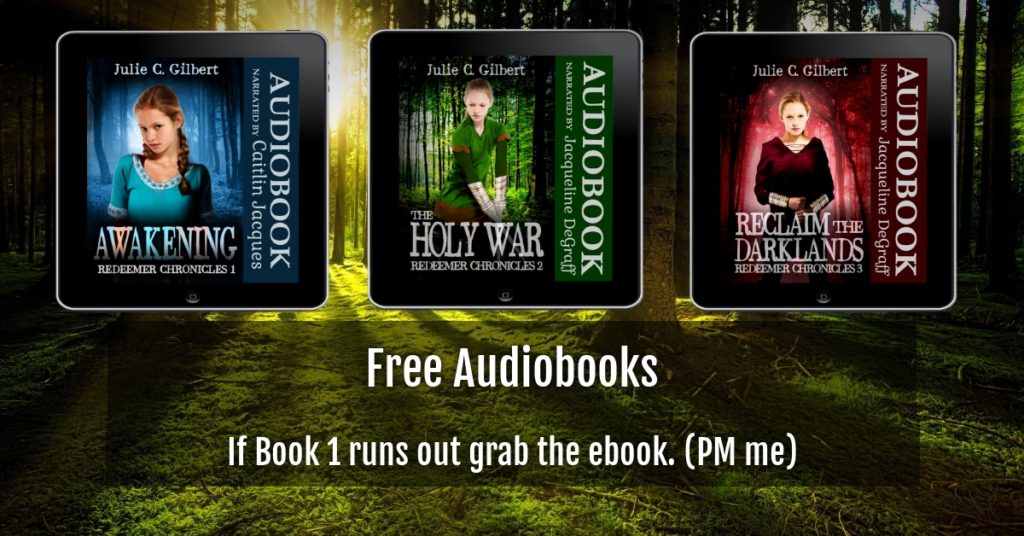 Many of my 44 audible titles are listed on Audiobooks Unleashed.
Whether you're looking for mystery or suspense or fantasy, I've got a title for you. Free codes are probably on audiobooks unleashed.
Normal links go to audible. *The Amazon labeled links are affiliate links. That means I get a very small payment from Amazon if you go through with a purchase.*
Note: Filter by US if you're looking for those codes as many titles are out.
Ones I think may still have US codes: Reshner's Royal Ranger, Never Again, Innova, The Golden City Captives, The Holy War, Reclaim the Darklands, Eagle Eyes, Treachery Makes it Tense, Ashlynn's Dreams Shorts, The Dark Side of Science, Ashlynn's Dreams, Nadia's Tears, Malia's Miracles, and Varick's Quest
There are plenty of UK codes, but not many US ones left.
Redeemer Chronicles (Fantasy)
Awakening – Redeemer Chronicles Book 1, MG fantasy (Amazon) (free codes)
The Holy War – Redeemer Chronicles Book 2, MG fantasy (Amazon) (free codes)
Reclaim the Darklands – Redeemer Chronicles Book 3, MG fantasy (Amazon) (free codes)
River's Edge Ransom – Prequel to Redeemer Chronicles (Amazon) (email devyaschildren @ gmail.com for free codes)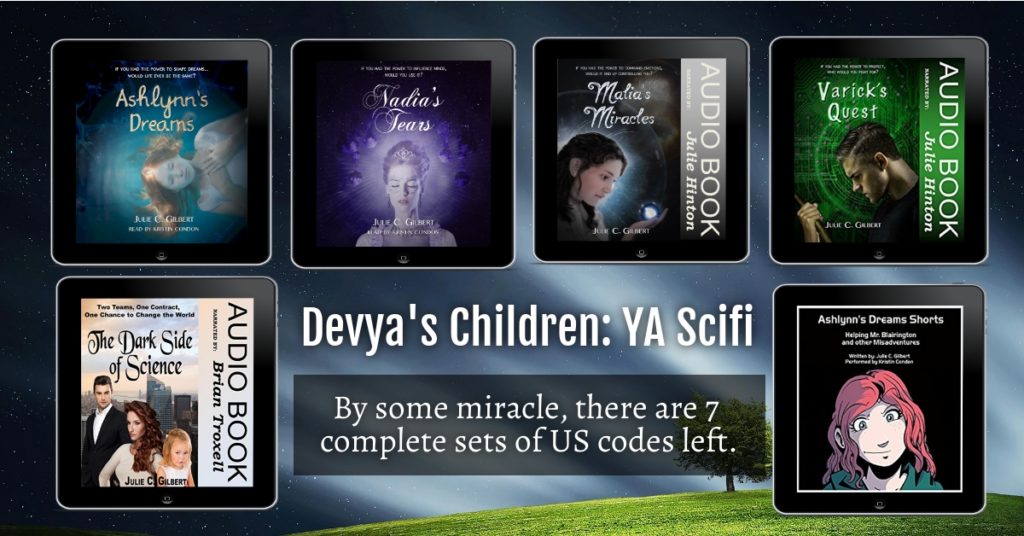 Devya's Children Series Links:
Ashlynn's Dreams Shorts – short stories featuring Jillian. (Amazon) (free codes)
The Dark Side of Science – official prequel to Devya's Children; Genetically altered kids fight for the right to live. (Amazon) (Please email devyaschildren @ gmail.com for free codes)
Ashlynn's Dreams – Genetically altered Dream Shaper learns her gift. (Amazon) (free codes)
Nadia's Tears – Jillian tries to awaken her sister, Nadia, from a coma. (Amazon) (free codes)
Malia's Miracles – Jillian and her siblings try to save a friend's mother. (Amazon) (free codes)
Varick's Quest – Jillian and Danielle get kidnapped. Nadia's also in trouble. (Amazon) (free codes)
More Scifi:
Reshner's Royal Ranger (epic sci-fi) just made it there. (Amazon) (free codes)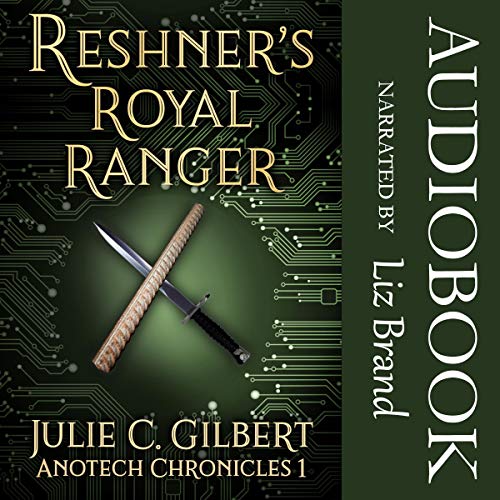 Guardian Angel Files:
Spirit's Bane – Allister and Mina are training to be Guardians. Satan's out to get them. (Amazon) (free codes)
Kindred Spirits – Mina's exiled to Earth. Allister's stuck in the Heavens. (Amazon) (free codes)