The Golden City Captives
Captured. Sold. Enslaved. Displayed.
Keio's dream of seeing the Golden City turns into a nightmare. He and his friend, Clara, get swept up by Fire Fairies along with the other youths in their village. They're quickly sold to the local lord.
The man seeks something very special that only certain young people possess, and he's willing to threaten anyone to get it. But his daughter has other plans.
Like it or not, Keio and Clara land in the middle of a brewing war. They're going to have to pick a side soon, and if they choose wrong, their lives aren't the only ones forfeit.
Princess Melia's Plight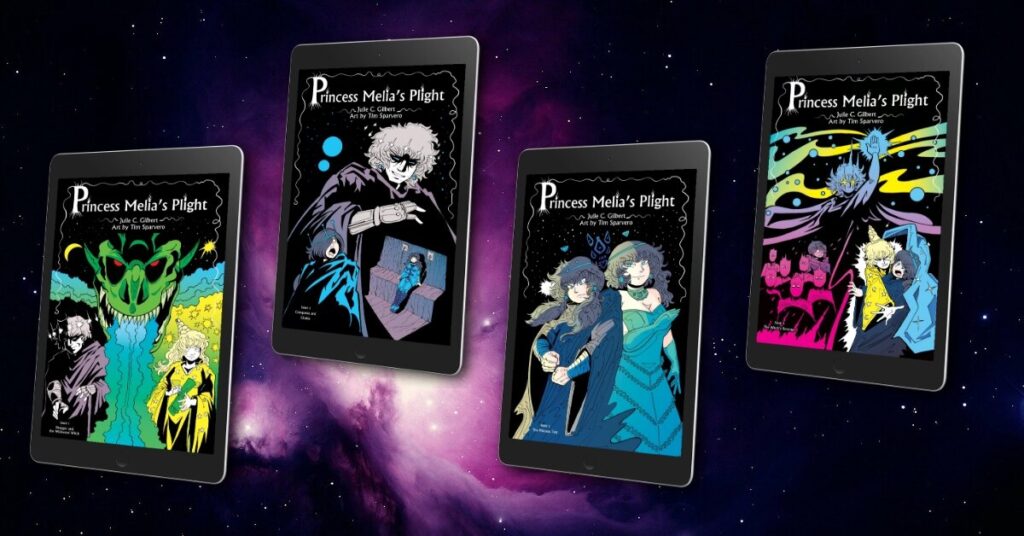 Tim Sparvero has adapted this short story, Princess Melia's Plight, to comic book format.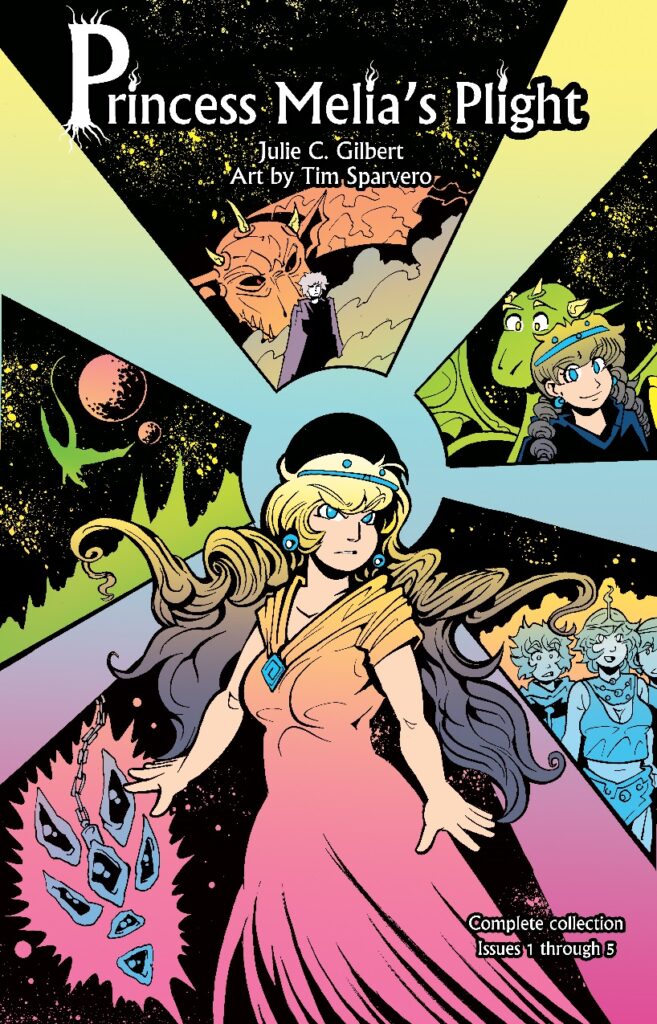 The fate of the Seven Kingdoms rests upon the Shadow Princess …
Melia is content being princess of an obscure kingdom. But then, a madman raises an army of men and dragons, conquering much of the world.
Melia would die to save her family and her people, but what if the true cost is higher?
FULL GRAPHIC NOVEL
Get the complete collection: Issues 1-5
All 5 Episodes are available as ebooks.
Please note: some of these are affliate links. If you buy the book through the link, I will receive a small commission.