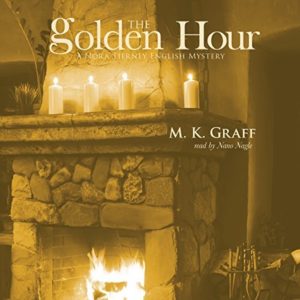 What's new?
After a pretty long hiatus, I am back with reviewing audiobooks. Let's start with a cozy British mystery.
Summary:
Nora Tierney gets caught up in a complicated case of international terrorism.
Additional Comments:
– Loved the narrator's voice. (Nano Nagle's performance is strong.) British accent is usually charming.
– Nora and Declan's relationship seemed contrived at points, but it's still a feel good type story.
– Honestly, Nora annoyed me at points. (She seemed superfluous.) I think that might be a pitfall of cozy's in general – she's not a detective so her involvement with the case has some pretty shaky threads.
– This isn't the first in the series, but catching up was pretty easy. The series as a whole would likely be more enjoyable from the beginning though.
– The book started very strong but kind of dragged in the end.
– The plot's kind of complicated but I really enjoyed the terrorism angle.
Conclusion:
A well-narrated cozy mystery.
Associate links to follow…
Amazon Prime
Free Kindle Reading App
Audible – If you buy some of my audiobooks with your first credits, I'll pay the first month's bill (beyond the free ones). (Terms and conditions: must have proof of purchasing my books, like a screenshot. Will also have to have paypal.)