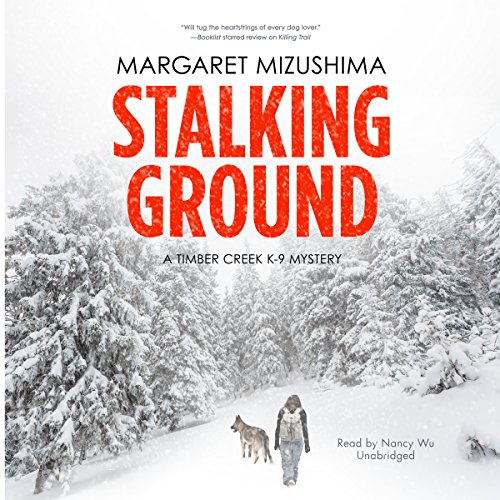 A Timber Creek K-9 Mystery Book 2
Narrated by Nancy Wu
Run time: 9 hrs and 5 min
Summary:
Mattie Cobb and her K-9 partner, Robo, search for a missing woman. When that ends in tragedy, they need to keep their wits about them to survive the elements and whatever else is going on.
Additional Comments:
Matties personal life side was mentioned but not belabored in book 1. In book 2, it kinda drags. Why is it that every female cop needs to have a tragic past? (dysfunctional family, etc) It's there a mandate out there for that?
It's a standard mystery/thriller. Robo adds a lovely aspect. I like that they're not always perfect but they come through when it counts.
Mixing in the handsome vet is a good move but it takes quite a bit of plot maneuvering on the author's part to make it happen.
I like Cole's relationship with his girls.
Content warning – some cursing including 2 F-bombs. (They did fit the situation, not just there gratuitously, but they're still there.)
Conclusion:
Cleanish thriller/ mystery with a K-9 angle.
*Found on audible plus
If you want to get 5 clean audio promos a month. Sign up here.
Have You Tried Kindle Vella Yet?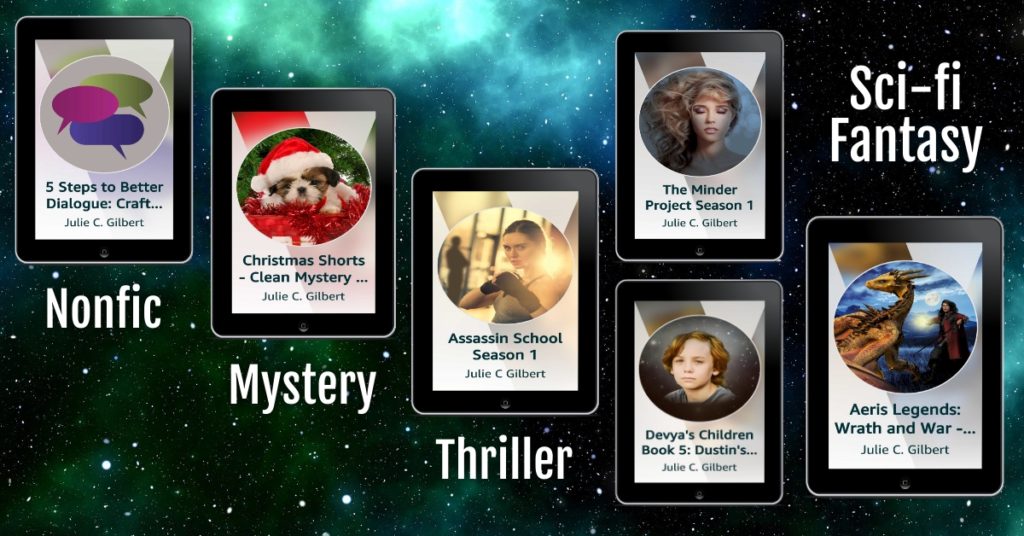 5 Steps to Better Dialogue – (nonfiction, writing skills; Complete) I feel like nonfiction titles should come with spoiler tags. This is a book for writers seeking to learn more about the creation of realistic characters and dialogue.
Christmas Shorts – (Mystery, thriller, Christian, suspense; Ongoing; story 1 is complete) Only one story right now, but will be a collection of short stories with characters from across my series. Typically, FBI agents with personal drama. Might feature an abundance of cute puppies.
Assassin School Season 1 – (thriller, YA; Complete) Teen spies try to survive the rigorous training and other drama as powerful people battle to control the Ghost children.
The Minder Project Season 1 – (scifi, genetic engineering, superpowers; shares characters with Dustin's Decision, Updated Wednesdays) The government gave her genetic Gifts. Now, it wants what it paid for from the program.
Dustin's Decision Devya's Children Book 5 – (YA scifi, shares characters with The Minder Project; Complete) Genetically altered teens struggle to navigate the murky world and control their Gifts.
Aeris Legends – Wrath and War (LitRPG, gaming, fantasy) This takes a box-of-chocolate approach to providing lore entries (creatures, quest descriptions, game mechanics) and short stories for a fantasy world.
Trials, Tribulations, and Trust Issues (Superheros, superpowers) A young woman who can access almost any superpower gets manipulated into testing them for the government.