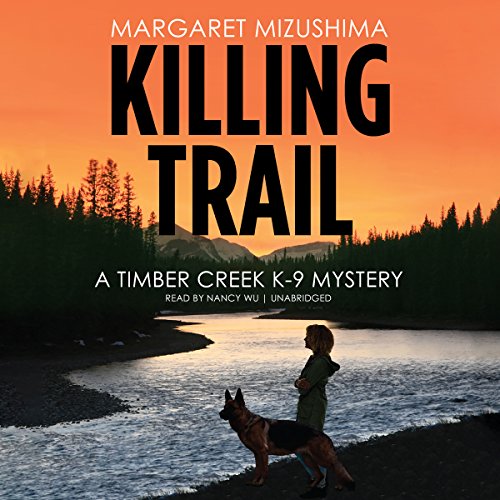 Narrated by Nancy Wu
Run Time: 9 hrs and 19 min
Genre: mystery
Summary:
Mattie Cobb, recent K-9 handler for the Timber Creek police force, is still in the getting to know you phase with her charge, Robo. A brutal murder disturbs the small town. Robo stumbles across the body first, but it won't be the last body to fall during this investigation.
Additional Comments:
Mattie's got the typical troubled past pretty much all these small town law enforcement types have by unwritten law, but it was deftly handled. I love her relationship with her foster mom.
Cole Walker's a nice semi-romantic interest. I can see that relationship moving somewhere eventually, but I was also glad to see the author didn't skip all sense of logic and force them into anything immediately. He's got a lot to handle with his veterinarian business and two daughters.
The conclusion was a tad disappointing. The bad guy was sort of declared midway through.
Maddie makes mistakes that almost cost her big time. I enjoyed the fact that she wasn't perfect, but still came through in the end.
Parts rambled, but overall, readers get an intriguing mystery.
Title's kind of a stretch, but whatever.
Conclusion:
Charming and satisfying K-9 mystery.
If you want to get 5 clean audio promos a month. Sign up here.
Have You Tried Kindle Vella Yet?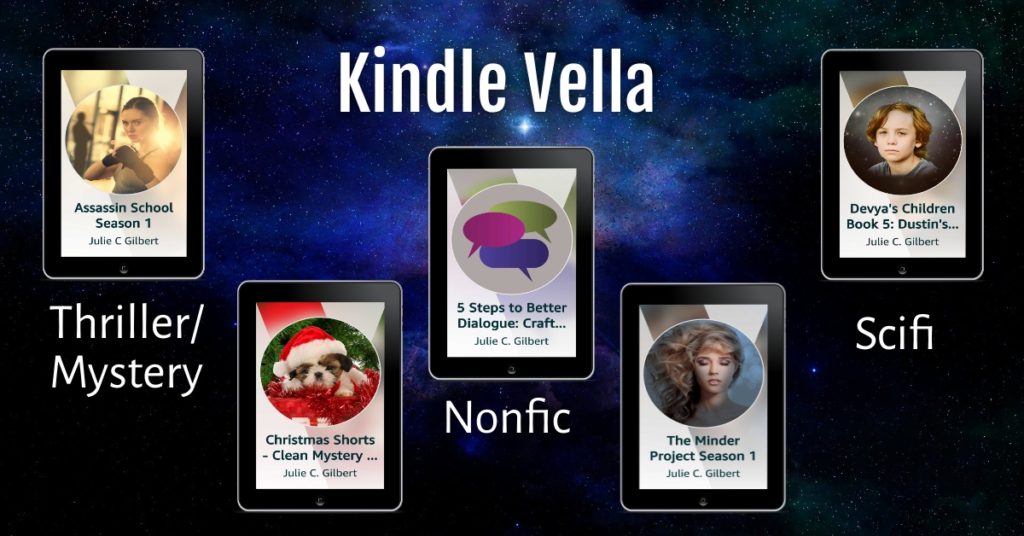 Christmas Shorts – (Mystery, thriller, Christian, suspense; Ongoing; story 1 is complete) Only one story right now, but will be a collection of short stories with characters from across my series. Typically, FBI agents with personal drama. Might feature an abundance of cute puppies.
The Minder Project Season 1 – (scifi, genetic engineering, superpowers; shares characters with Dustin's Decision, Updated Wednesdays) The government gave her genetic Gifts. Now, it wants what it paid for from the program.
5 Steps to Better Dialogue – (nonfiction, writing skills; Complete) I feel like nonfiction titles should come with spoiler tags. This is a book for writers seeking to learn more about the creation of realistic characters and dialogue.
Assassin School Season 1 – (thriller, YA; Complete) Teen spies try to survive the rigorous training and other drama as powerful people battle to control the Ghost children.
Dustin's Decision Devya's Children Book 5 – (YA scifi, shares characters with The Minder Project; Complete) Genetically altered teens struggle to navigate the murky world and control their Gifts.