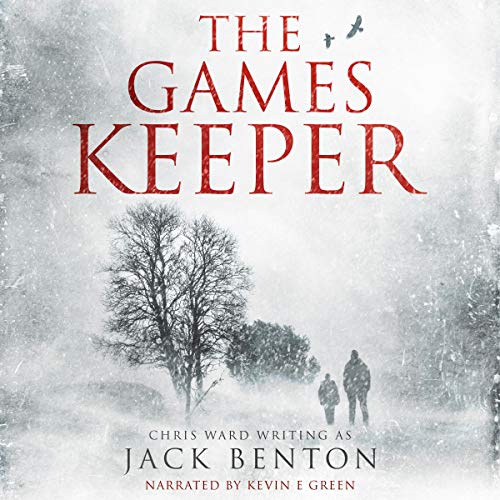 Narrated by Kevin E. Green
Summary:
Slim Hardy gets hired by a landowner to find out who's blackmailing him and why. The blackmailer should be long dead.
Additional Comments:
Main Character 3/5 Stars: Slim Hardy's not a great detective. I think that's kind of the point. His personal issues get in the way of him doing his job. The alcoholism fully had him in its grip. While that makes him realistic, it doesn't make him a very likable character.
Side Characters 3/5 Stars: I don't remember much about them. The store owner was likable. The bat-crazy mother was someone you could sympathize with. Even the questionable dead guy (Is he dead? Is he not dead?) and the man who hired Slim aren't huge winners in the moral character department.
Plot 3/5 Stars: It kind of meanders here and there, which I get can happen in an investigation. There just isn't a lot of action, despite the numerous witness interviews. The main mystery wrapped up but it didn't feel plausible.
Performance 3.5/5: The narrator's voice was lovely, but the chapter numbering was completely weird. I think it skipped every 3 numbers at some points. The story still made sense, so I'm confident all of the story's there.
Content Warnings: rampant use and abuse of alcohol; some strong language
Conclusion:
If you're okay with more of a hard-boiled amateur detective with some personal issues, Slim Hardy's your guy. He'll get the job done, even if it isn't always neat and tidy.
Associate links to follow…
Available Audiobooks: I have free codes for almost everything.
New Release: The Shadow Council Series 1: Money Makes it Deadlier – An FBI agent gets caught up in a robbery gone wrong.
The Collins Case – 2 FBI agents track down a kidnapped family. Kid friendly.
If fantasy's more your thing, go Redeemer Chronicles. The first, Awakening, is available as an audiobook.
Ashlynn's Dreams Shorts – a kid deals with her parents' divorce, bullies, and the wonder of discovery.
Try The Dark Side of Science – Genetically altered kids fight for the right to live.
Beyond Broken Pencils – Contemporary literary tale of a school shooting. Ian unleashes his inner demons on his classmates and teachers…
Scratched Off – FBI agent vs a serial killer. When Sam Kerman sets out to hunt a serial killer, he has no idea how personal the case will become.
Nonfiction:
5 Steps to Surviving Chemistry – A primer for chemistry students. Breaks down concepts into simple terms.
5 Steps to Better Blurbs – A book for writers looking to improve their book descriptions