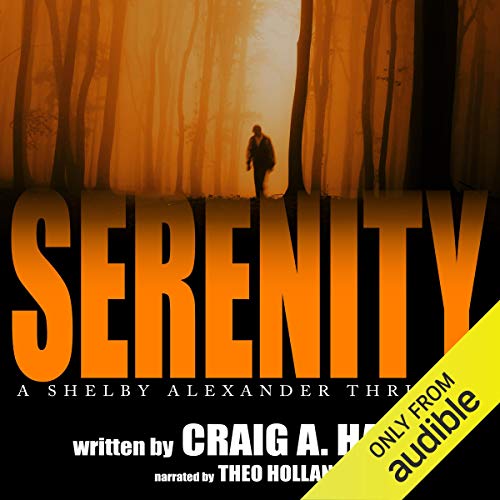 Narrated by Theo Holland
Run time: 4 hrs and 9 mins
Summary:
Shelby Alexander's a retired boxer living in a small Michigan town. He's sort of an amateur detective, but this is by no means a cozy mystery.
Additional Comments:
Plenty of bodies drop everywhere.
In typical thriller star fashion, this guy steps into trouble at every other turn.
He's not exactly a hard-boiled detective, but he channels most of the right emotions.
There's decent humor sprinkled in the conversations.
Character's got potential (and quite a few books ahead of him). His relationships seem genuine, though the dynamic of older man/much younger girlfriend/daughter about the same age is particularly ripe for future conflicts.
It's not exactly the laugh aloud type story, but I think my favorite line was Shelby musing about parental feelings (gist: the awe and wonder vs completely understanding why some parents murder their kids).
Narrator did a credible job bringing the story to life.
Content Warnings: pervasive strong language, adult content implied (not described)
Conclusion:
A much harder edge type story, but a worthwhile start to a thriller/mystery series of novellas.
Audiobook Promotions: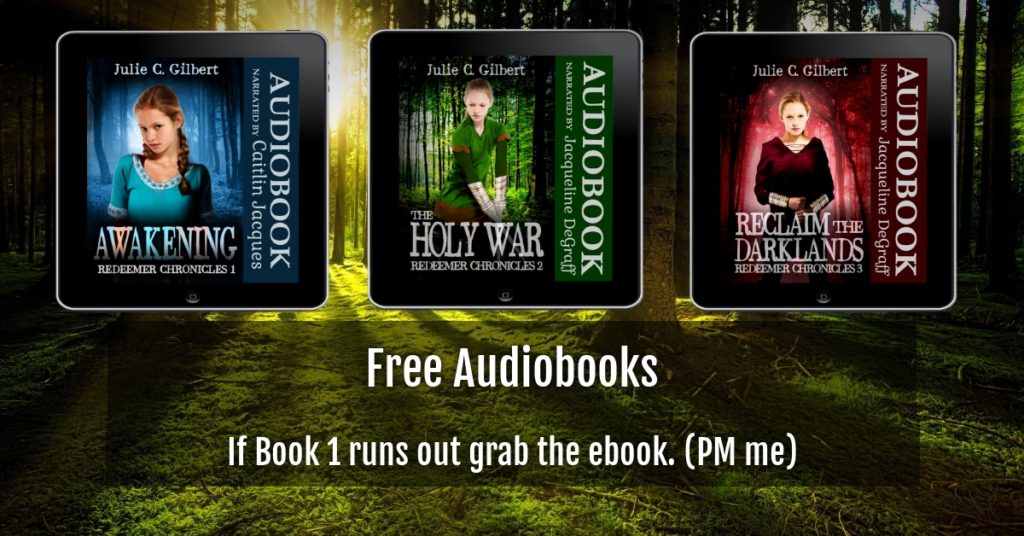 33 of my 34 audible titles are listed on Audiobooks Unleashed.
Whether you're looking for mystery or suspense or fantasy, I've got a title for you. Never Again (mystery, suspense) and Reshner's Royal Ranger (epic sci-fi) just made it there.
Note: Filter by US if you're looking for those codes as many titles are out.
Ones I think may still have US codes: Reshner's Royal Ranger, Never Again, Innova, The Golden City Captives, The Holy War, Reclaim the Darklands, Eagle Eyes, Treachery Makes it Tense, Ashlynn's Dreams Shorts, The Dark Side of Science, Ashlynn's Dreams, Nadia's Tears, Malia's Miracles, and Varick's Quest
Devya's Children Series Links:
Ashlynn's Dreams Shorts – short stories featuring Jillian.
The Dark Side of Science – official prequel to Devya's Children; Genetically altered kids fight for the right to live.
Ashlynn's Dreams – Genetically altered Dream Shaper learns her gift.
Nadia's Tears – Jillian tries to awaken her sister, Nadia, from a coma.
Malia's Miracles – Jillian and her siblings try to save a friend's mother.
Varick's Quest – Jillian and Danielle get kidnapped. Nadia's also in trouble.