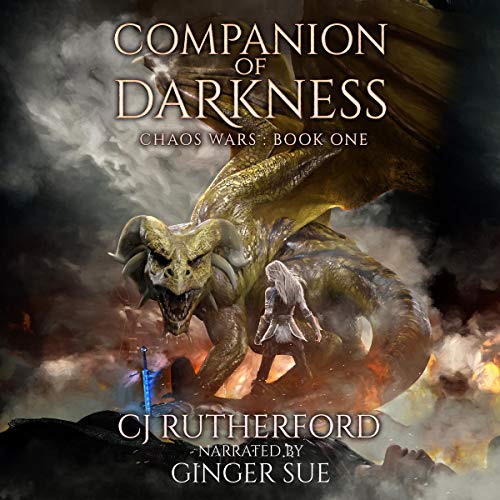 Narrated by Ginger Sue and Dustin Spiehler
Summary:
A fairy is chosen to be a companion for a sadistic princess.
Additional Comments:
2.5/5 Main Character: Finished the book yesterday and I honestly can't remember the main character's name. That tells me she's not that memorable. I remember she's a fairy. She was clueless at the beginning and clueless at the end. That got annoying. Redeeming quality: she did have some neat powers that grew a little over time.
4.5/5 Worldbuilding: The world is rich and full, violent but cool. Some of the race names seemed lazy, but the author spent a lot of time explaining things. Many of the revelations work naturally without coming across as straight info dumping, though with the sheer amount of information, some info dumping is inevitable.
1/5 Closure: Yeah, the story doesn't really finish. Was more like a "gosh, this is getting long. Okay, I'll just end it here so they'll buy the sequel." That's a pretty common tactic, but it's a cheap shot. This has one of the worst senses of closure I've experienced in a long time. Usually, the author at least tries to wrap up an arc of the story.
4.5/5 Narration: Ginger Sue and Dustin Spiehler provided a nice performance. It's first person point of view
3/5 Plot: A lot happens and there are a few cool twists. Major problem is they go nowhere.
Audience: Probably best suited for older YA group and adults who enjoy YA fantasy.
Has a cool cover.
Content Warnings: There's a fairly large amount of casual swearing throughout the book. There are a few disgusting descriptions of fantasy violence.
Conclusion:
If a lack of closure doesn't bother you, this is a strong start to a fantasy series.
Want More Audio Adventures?
I have free codes for everything.
New Release: Money Makes it Deadlier – FBI agent in Hawaii takes on a shadowy government organization.
The Collins Case – 2 FBI agents track down a kidnapped family. Kid friendly.
If fantasy's more your thing, go Redeemer Chronicles. The first, Awakening, is available as an audiobook.
Ashlynn's Dreams Shorts – a kid deals with her parents' divorce, bullies, and the wonder of discovery.
Try The Dark Side of Science – Genetically altered kids fight for the right to live.
Beyond Broken Pencils – Contemporary literary tale of a school shooting. Ian unleashes his inner demons on his classmates and teachers…
Scratched Off – FBI agent vs a serial killer. When Sam Kerman sets out to hunt a serial killer, he has no idea how personal the case will become.
Nonfiction:
5 Steps to Surviving Chemistry – A primer for chemistry students. Breaks down concepts into simple terms.
5 Steps to Better Blurbs – A book for writers looking to improve their book descriptions