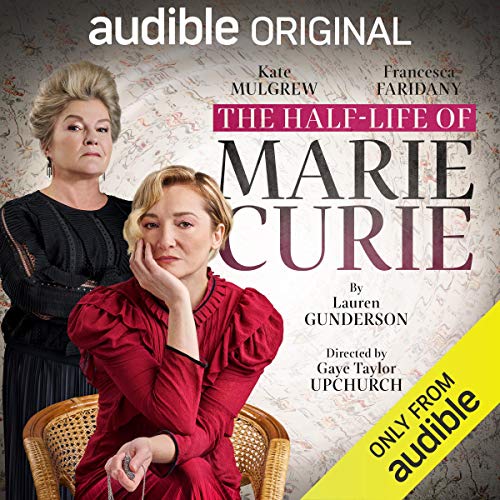 Narrated by Kate Mulgrew, Francesca Faridany
Run Time: 1 hr and 19 mins
Summary:
It's not really a story so much as a few conversations that could have happened between prominent women scientists. Marie Curie has an affair with a married man (Paul) and is currently being shunned by French society. Her British friend tries to help her with the emotional fallout.
Additional Comments:
Performance was fine. Whoever cast Francesca Faridany as Hertha Ayrton is brilliant.
Has sound effects used to good effect.
The blurb pretty much tells the entire story.
The first hour covers a very short span. The last five minutes covers several years.
Content Warnings: A lot of cursing, especially for such a short story. 2 f-bombs.
Conclusion:
Marie Curie's one of the few women scientists mentioned in a chemistry class. I'd never heard this part of history. It's an interesting piece of historical fiction.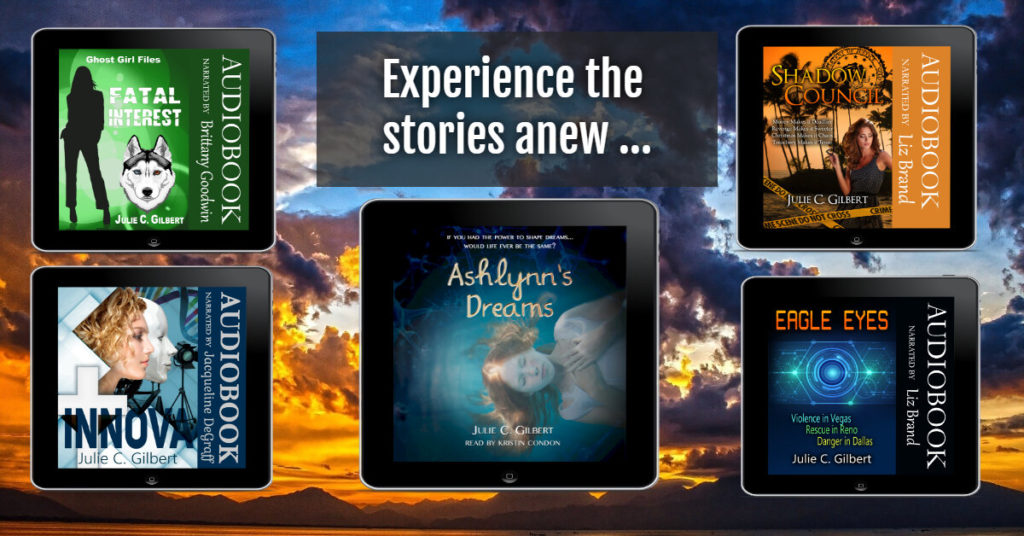 Audiobook Promotions:
33 of my 34 audible titles are listed on Audiobooks Unleashed.
Whether you're looking for mystery or suspense or fantasy, I've got a title for you. Never Again (mystery, suspense) and Reshner's Royal Ranger (epic sci-fi) just made it there.
Note: Filter by US if you're looking for those codes as many titles are out.
Ones I think may still have US codes: Reshner's Royal Ranger, Never Again, Innova, The Golden City Captives, The Holy War, Reclaim the Darklands, Eagle Eyes, Treachery Makes it Tense, Ashlynn's Dreams Shorts, The Dark Side of Science, Ashlynn's Dreams, Nadia's Tears, Malia's Miracles, and Varick's Quest
Devya's Children Series Links:
Ashlynn's Dreams Shorts – short stories featuring Jillian.
The Dark Side of Science – official prequel to Devya's Children; Genetically altered kids fight for the right to live.
Ashlynn's Dreams – Genetically altered Dream Shaper learns her gift.
Nadia's Tears – Jillian tries to awaken her sister, Nadia, from a coma.
Malia's Miracles – Jillian and her siblings try to save a friend's mother.
Varick's Quest – Jillian and Danielle get kidnapped. Nadia's also in trouble.