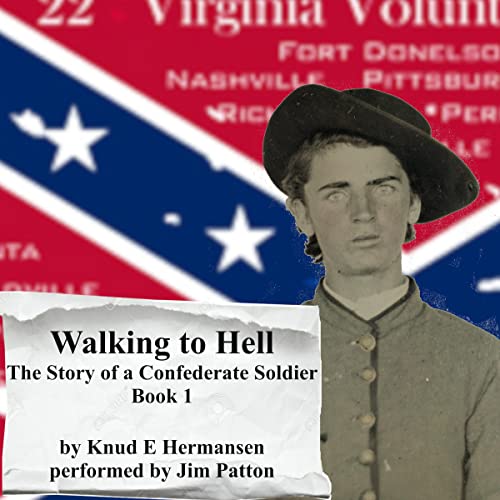 Narrated by Jim Patton
Run Time: 4 hrs and 7 mins
Genre: historical fiction, time-split
Summary:
A short historical time-split novel with a 99-year-old Confederate vet telling one of his descendants part of his story. Ezekial McNair lived through the Civil War but can still recall the horrors vividly.
Additional Comments:
Take a while to get into the story that's foretold in the book description. It begins with the outer tale and then starts the man's story as a boy. That part is interesting but not super relevant.
Midway through the book we get to the part where he's training and drilling with his regiment. That part is downright hilarious. There's probably a lot the author straight up made up, but I can easily imagine these green, country boys making the same remarks about their expectations of war.
It stops after the first battle description then skims the rest of the war.
In that sense, the pacing is way off. It's still enjoyable but would be a much stronger tale if it started with the training and went through at least a battle at the beginning, middle, and end of the war, eased off with a description of how the army disbanded and such. As is, it doesn't even feel like a complete tale.
Content warnings: battle descriptions
Performance is okay. The narrator did all the male voices fine but struggled some with the teenage girls.
Conclusion:
Very good but has an incomplete feel. I'm sure it's aiming for a series, but that's unnecessary. You could write a hundred similar tales that differ because of the characters you make.
If you want to get 5 clean audio promos a month. Sign up here.
Have You Tried Kindle Vella Yet?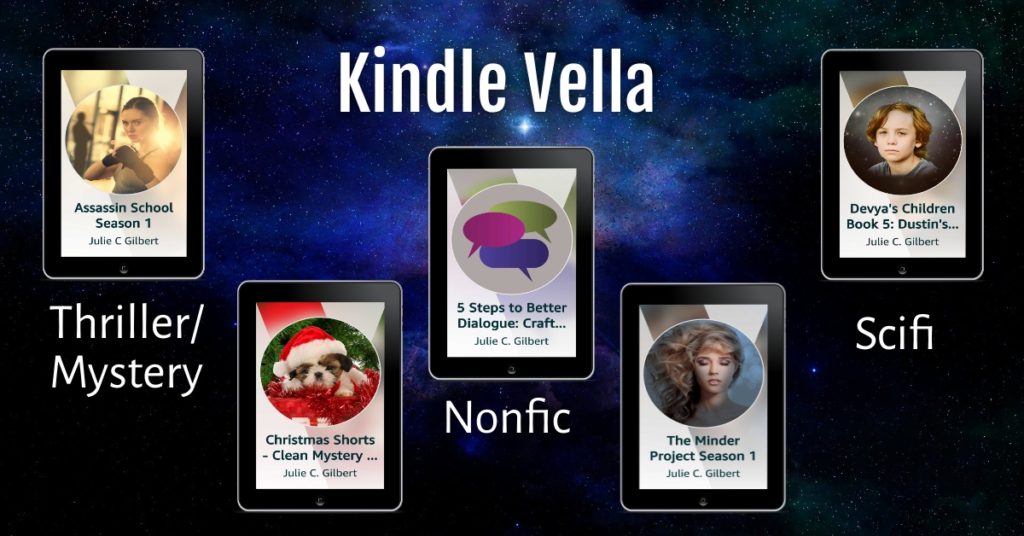 Christmas Shorts – (Mystery, thriller, Christian, suspense; Ongoing; story 1 is complete) Only one story right now, but will be a collection of short stories with characters from across my series. Typically, FBI agents with personal drama. Might feature an abundance of cute puppies.
The Minder Project Season 1 – (scifi, genetic engineering, superpowers; shares characters with Dustin's Decision, Updated Wednesdays) The government gave her genetic Gifts. Now, it wants what it paid for from the program.
5 Steps to Better Dialogue – (nonfiction, writing skills; Complete) I feel like nonfiction titles should come with spoiler tags. This is a book for writers seeking to learn more about the creation of realistic characters and dialogue.
Assassin School Season 1 – (thriller, YA; Complete) Teen spies try to survive the rigorous training and other drama as powerful people battle to control the Ghost children.
Dustin's Decision Devya's Children Book 5 – (YA scifi, shares characters with The Minder Project; Complete) Genetically altered teens struggle to navigate the murky world and control their Gifts.