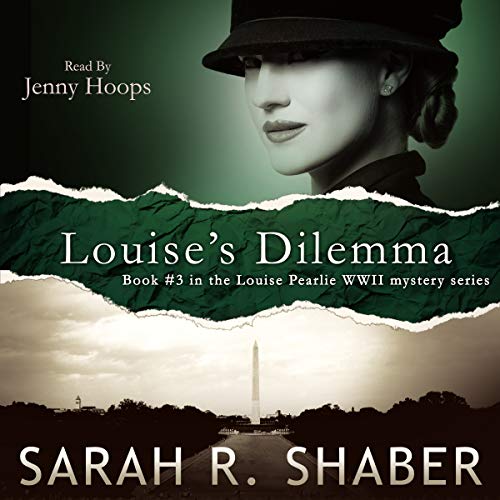 Narrated by Jenny Hoops
Summary:
OSS flags a mysterious postcard from a sketchy part of France. Louise is the OSS liaison with the FBI sent to investigate the postcard.
Additional Comments:
This one had a pretty slow start.
Louise is Louise, a New Dealer, a progressive woman, a perfectly happy single woman ready to jump into an affair with a foreign national. There's enough info that you can catch on if this is your first experience with the series. It's a tad tedious if it's not your first, but still a great series.
Kind of an adult Nancy Drew but closer to Agent Carter. Set during WWII. There's some cursing, but no adult scenes beyond Louise and Joe kissing. Talk of plans for more, but that's about it.
As usual, it's a period piece, so avoid like a plague if you're gonna have a heart attack over the fact that the word "colored" is used. Otherwise, enjoy the ride.
This one had a slightly more exciting end than some of the other entries. Our heroine gets herself into yet another fine scrap.
I do find it amusing that she can't tell anybody the truth about what she does. She's just a "government girl."
I enjoy the fact that she's not the perfect detective. She can—and often does—make mistakes.
Jenny Hoops doesn't have a huge range of character voices, but you'll be able to tell males from females. Her voice for Louise is perfect, which is great because it's first person narration.
Conclusion:
Decent entry in a fun series. Relatively clean, though there is some cursing, even casual cursing.
Audiobook Promotions: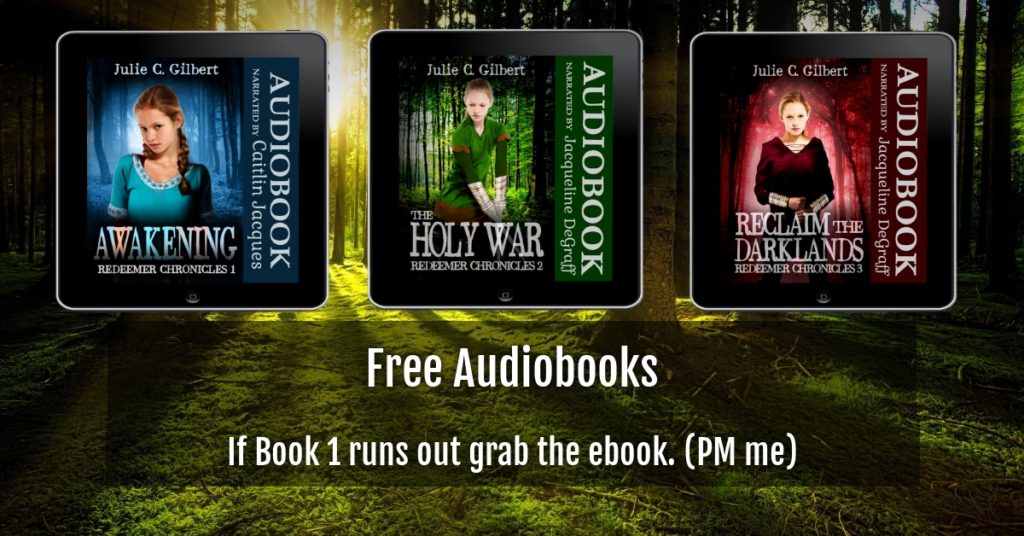 33 of my 41 audible titles are listed on Audiobooks Unleashed.
Whether you're looking for mystery or suspense or fantasy, I've got a title for you. Never Again (mystery, suspense) and Reshner's Royal Ranger (epic sci-fi) just made it there.
Note: Filter by US if you're looking for those codes as many titles are out.
Ones I think may still have US codes: Reshner's Royal Ranger, Never Again, Innova, The Golden City Captives, The Holy War, Reclaim the Darklands, Eagle Eyes, Treachery Makes it Tense, Ashlynn's Dreams Shorts, The Dark Side of Science, Ashlynn's Dreams, Nadia's Tears, Malia's Miracles, and Varick's Quest
Devya's Children Series Links:
Ashlynn's Dreams Shorts – short stories featuring Jillian.
The Dark Side of Science – official prequel to Devya's Children; Genetically altered kids fight for the right to live.
Ashlynn's Dreams – Genetically altered Dream Shaper learns her gift.
Nadia's Tears – Jillian tries to awaken her sister, Nadia, from a coma.
Malia's Miracles – Jillian and her siblings try to save a friend's mother.
Varick's Quest – Jillian and Danielle get kidnapped. Nadia's also in trouble.