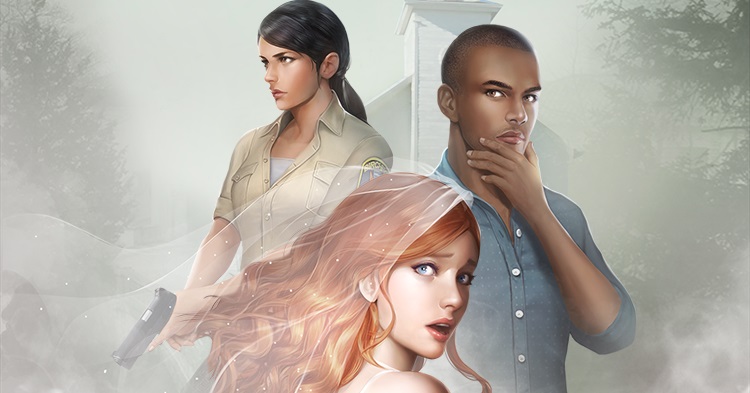 Summary:
You're being interviewed by an FBI agent. At last, a true small-town kidnapping mystery. You're in a small coastal town to witness your old friend's wedding, only the happy occasion doesn't happen. Instead, your friend disappears. The plot quickly thickens from there.
Additional Comments:
I plan on replaying this again someday. I might up the amount of stars if/when that happens.
Your friend's fiancé has a strange family. The small town has quite a few secrets. One of the local cops wants to help, but not everybody wants the truth to be known.
The music was suitably creepy. The game gives off the same sort of vibe as It Lives Beneath, but this one is all mystery (rather than horror). Same for Most Wanted. This is kind of a hybrid between the two.
The summer has been pretty good for catching up on reviews and stories. It's been a few months since I've read this though.
The outfits the crazy hotel lady keeps pushing on you are intriguing but irrelevant.
They went the collect clues route with this one, rather than the influence or reputation route for getting you to buy the premium scenes. I may try to collect all the clues next round. I went cheapy route this time.
Can't remember if you can be a male and a female in this book. I played through as a guy. I think you can be either. There aren't that many of their books that do this. I'd say most of their stories you're a lady.
Unfortunately, don't think there's a sequel in the works.
Conclusion:
I don't think they have plans to expand to a sequel, but since it's set in a real-world kind of setting, it's not as big a deal to be in the same universe. I hope they plan on more similar type stories (murder/kidnapping mysteries). It doesn't quite fit in the cozy genre, but it's exciting playing detective.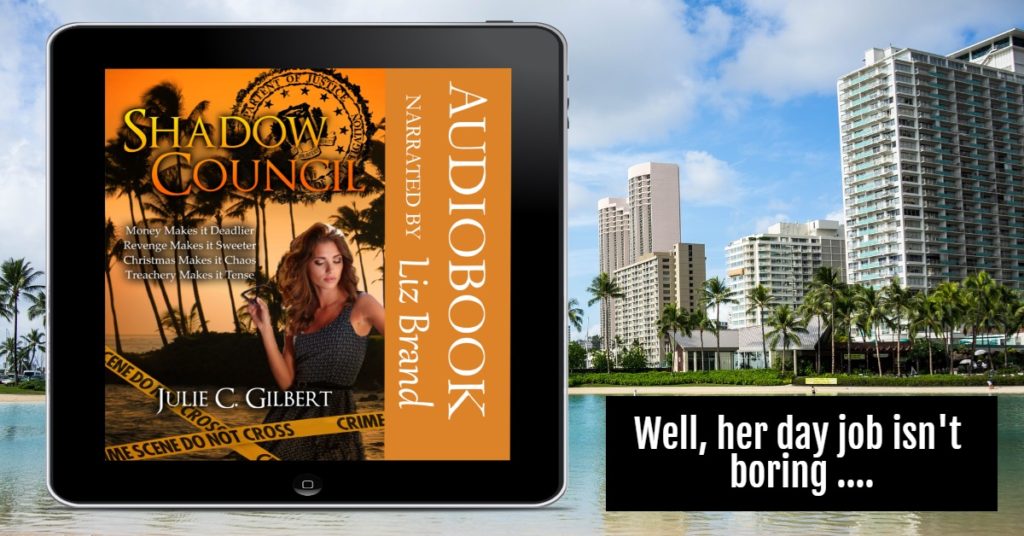 Associate links to follow…
Available Audiobooks: I have free codes for almost everything.
New Release: The Shadow Council Series 1: Money Makes it Deadlier – An FBI agent gets caught up in a robbery gone wrong.
Shadow Council Book 2: Revenge Makes it Sweeter – A midnight summons calls FBI Special Agent Megan Luchek into a fight for a young girl's life.
Shadow Council Book 3: Christmas Makes it Chaos – The FBI agent gets a strange ally in the quest to prevent chaos from rocking a lot of people's holiday season.
Shadow Council Book 4: Treachery Makes it Tense – The agent and the assassin have to team up if they want to survive.
Shadow Council is also available as a ~13 hr bundle.
The Collins Case – 2 FBI agents track down a kidnapped family. Kid friendly.
If fantasy's more your thing, go Redeemer Chronicles. The first, Awakening, is available as an audiobook.
Ashlynn's Dreams Shorts – a kid deals with her parents' divorce, bullies, and the wonder of discovery.
Try The Dark Side of Science – Genetically altered kids fight for the right to live.
Beyond Broken Pencils – Contemporary literary tale of a school shooting. Ian unleashes his inner demons on his classmates and teachers…
Scratched Off – FBI agent vs a serial killer. When Sam Kerman sets out to hunt a serial killer, he has no idea how personal the case will become.