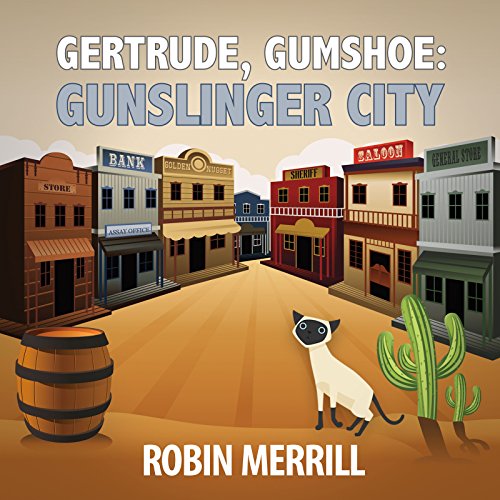 Narrated by Darlene Allen
Run time: 3 hrs and 39 mins
Summary:
Gertrude and Cal get sucked into a Wild West style murder.
Additional Comments:
Standard fare for the series. They're cute but not exactly brain busters.
There is a mismatch between the amount of running around Gertrude does and her need for a walker.
This one takes place at Gunslinger City, a dying theme park Cal used to frequent back in the day.
Nicely performed.
Gertrude is a sassy, good-hearted, slightly naive wannabe detective who always cracks the case through luck and timely friends.
Conclusion:
If you're a fan of the series, you will enjoy this.
If you want to get 5 clean audio promos a month. Sign up here.
Have You Tried Kindle Vella Yet?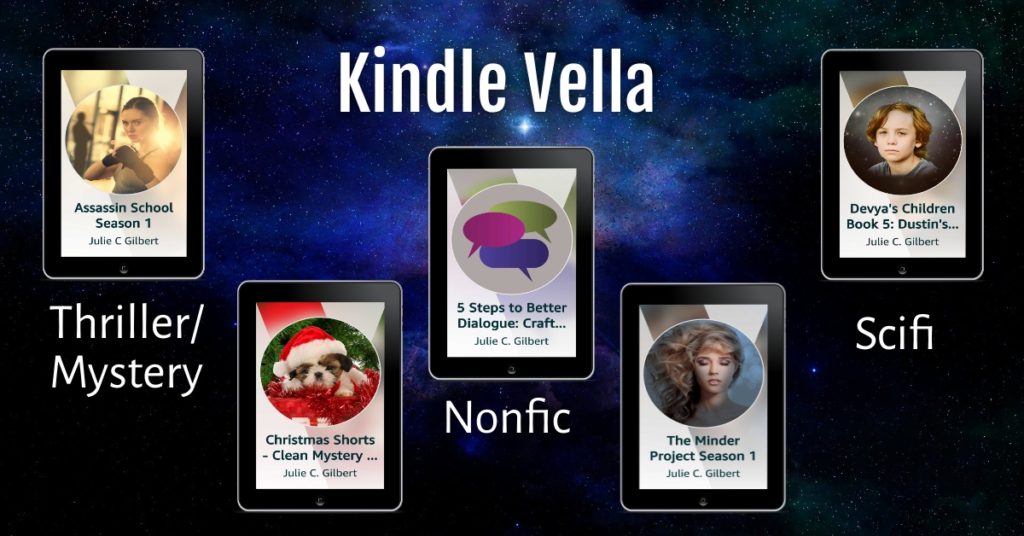 Christmas Shorts – (Mystery, thriller, Christian, suspense; Ongoing; story 1 is complete) Only one story right now, but will be a collection of short stories with characters from across my series. Typically, FBI agents with personal drama. Might feature an abundance of cute puppies.
The Minder Project Season 1 – (scifi, genetic engineering, superpowers; shares characters with Dustin's Decision, Updated Wednesdays) The government gave her genetic Gifts. Now, it wants what it paid for from the program.
5 Steps to Better Dialogue – (nonfiction, writing skills; Complete) I feel like nonfiction titles should come with spoiler tags. This is a book for writers seeking to learn more about the creation of realistic characters and dialogue.
Assassin School Season 1 – (thriller, YA; Complete) Teen spies try to survive the rigorous training and other drama as powerful people battle to control the Ghost children.
Dustin's Decision Devya's Children Book 5 – (YA scifi, shares characters with The Minder Project; Complete) Genetically altered teens struggle to navigate the murky world and control their Gifts.