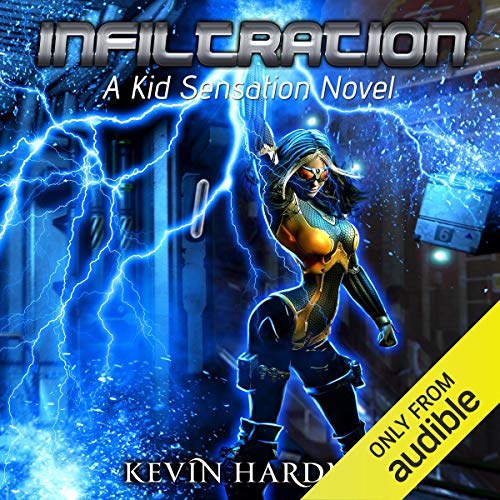 Narrated by Mikael Narramore
Run Time: 7 hrs and 43 mins
Summary:
Jim, a.k.a. Kid Sensation, spends some quality time with his old man, Alpha Prime, but the festivities get interrupted by a strange, almost meaningless attack. He then spends some time at an expo meant to improve superhero public images and raise money. The strange attackers return and Jim formulates a daring plan to stop the bad guys.
Additional Comments:
Main character 3/5: Jim's overpowered. That's kind of the point, but it makes character development tough. It worked for book one, but the trouble with being all powerful is there's very little room for growth, aside from a little maturity, maybe.
First half Plot 1/5: Everything for the first three hours of the audiobook was like reading a middle school journal. The competition itself had a few cool moments, but the side romance plot went nowhere.
Second half Plot 3.5/5: Much improved. Finally, action happened.
Side characters 2/5: Essentially nonexistent. There were some processing conversations with BrainTrust and Mouse, but mainly just as sounding boards for the unstoppable Kid Sensation.
I really hesitate to say "you'll like this if you're in the target audience" because I think people use it as a cop-out. However, this is one instance where being in middle school or high school may make Jim's adventures in the first half more relevant.
Series feel to date 3/5: Like I said, very cool concept. It's got super heroes, super villains, building destruction, etc.
Clean read.
Conclusion:
If you have young listeners, especially boys, this is a great series for them. That's worth noting for the rarity.
Audiobook Promotions: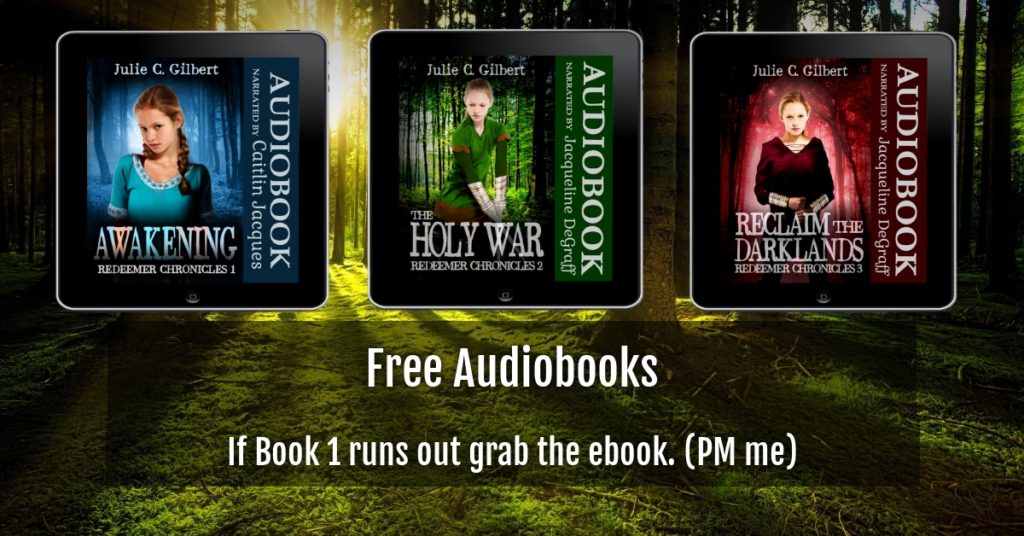 33 of my 34 audible titles are listed on Audiobooks Unleashed.
Whether you're looking for mystery or suspense or fantasy, I've got a title for you. Never Again (mystery, suspense) and Reshner's Royal Ranger (epic sci-fi) just made it there.
Note: Filter by US if you're looking for those codes as many titles are out.
Ones I think may still have US codes: Reshner's Royal Ranger, Never Again, Innova, The Golden City Captives, The Holy War, Reclaim the Darklands, Eagle Eyes, Treachery Makes it Tense, Ashlynn's Dreams Shorts, The Dark Side of Science, Ashlynn's Dreams, Nadia's Tears, Malia's Miracles, and Varick's Quest
Devya's Children Series Links:
Ashlynn's Dreams Shorts – short stories featuring Jillian.
The Dark Side of Science – official prequel to Devya's Children; Genetically altered kids fight for the right to live.
Ashlynn's Dreams – Genetically altered Dream Shaper learns her gift.
Nadia's Tears – Jillian tries to awaken her sister, Nadia, from a coma.
Malia's Miracles – Jillian and her siblings try to save a friend's mother.
Varick's Quest – Jillian and Danielle get kidnapped. Nadia's also in trouble.