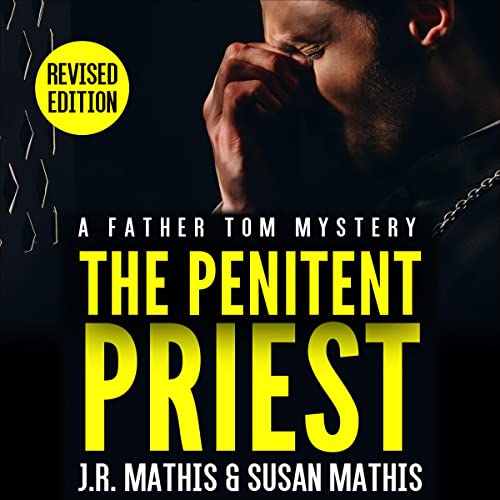 Narrated by Cliff Miller
Run Time: 9 hrs and 44 mins
Genre: mystery (sort of small town)
Summary:
Father Tom Greer is assigned to his old hometown to be the temporary priest. He'd left that place for good reasons. It's where his wife was murdered. What ensues is a twisty whodunit of sorts.
Additional Comments:
Tom's an okay main character. Detective Helen Parr (one of Tom's old flames) is probably my favorite character, besides the crazy old lady who thought bingo was rigged. She was hands-down my favorite.
I don't like Joan much. Everybody and their brother loved Joan for some reason, but not me.
Well narrated.
Had a few laugh aloud moments.
There are a lot of instances of you'll never believe what happened next sort of blah writing tactics.
It's probably about 3 hours too long for the story substance they had.
There are a few references to Father Brown, so I'm guessing this is a pseudo homage to that.
I hate audiobook previews.
Clearly, this is going to be a series. It's got a solid start in that regard.
The dynamic between Helen and Tom is interesting, it wouldn't surprise me if he left the priesthood after 10-12 long stories.
There's some cursing, but it's not gratuitous.
The descriptions of his duties were handled well.
Conclusion:
Clean whodunit with a Catholic church flair.
If you want to get 5 clean audio promos a month. Sign up here.
Have You Tried Kindle Vella Yet?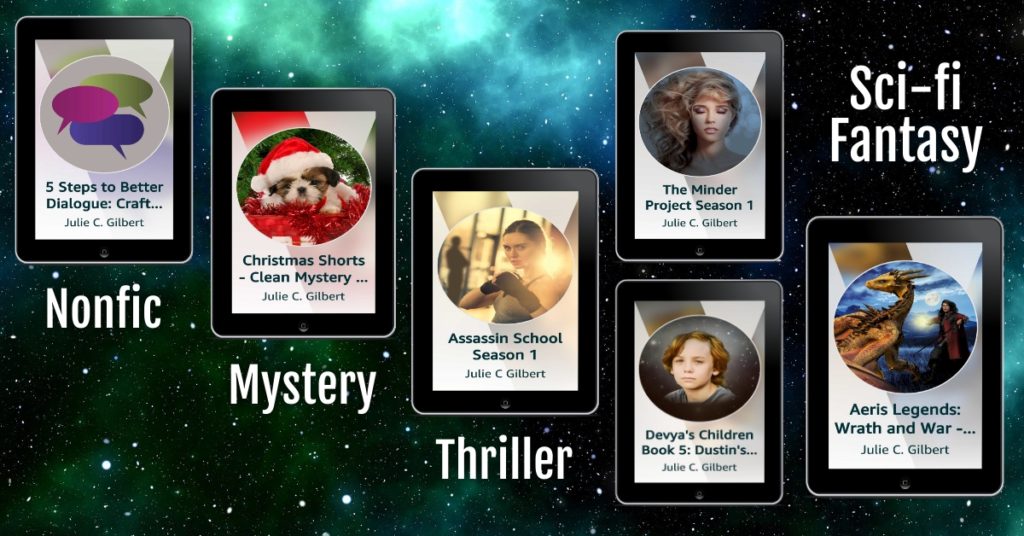 Christmas Shorts – (Mystery, thriller, Christian, suspense; Ongoing; story 1 is complete) Only one story right now, but will be a collection of short stories with characters from across my series. Typically, FBI agents with personal drama. Might feature an abundance of cute puppies.
Assassin School Season 1 – (thriller, YA; Complete) Teen spies try to survive the rigorous training and other drama as powerful people battle to control the Ghost children.
The Minder Project Season 1 – (scifi, genetic engineering, superpowers; shares characters with Dustin's Decision, Updated Wednesdays) The government gave her genetic Gifts. Now, it wants what it paid for from the program.
Dustin's Decision Devya's Children Book 5 – (YA scifi, shares characters with The Minder Project; Complete) Genetically altered teens struggle to navigate the murky world and control their Gifts.
Aeris Legends – Wrath and War (LitRPG, gaming, fantasy) This takes a box-of-chocolate approach to providing lore entries (creatures, quest descriptions, game mechanics) and short stories for a fantasy world.
Earth's Melody – A Light Scifi Romantic Comedy Donatella Velargo, an actress on the run, must choose between anonymity and a desperate (handsome) rebel's cause to save his sister and his planet.
Trials, Tribulations, and Trust Issues (Superheros, superpowers) A young woman who can access almost any superpower gets manipulated into testing them for the government.