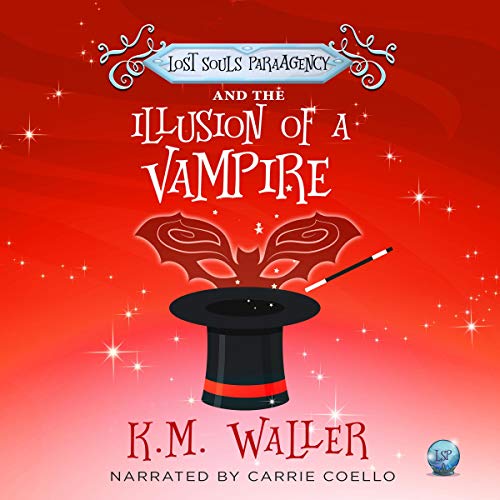 Narrated by Carrie Coello
Run Time: 3 hrs and 53 mins
Summary:
This is Book 3 in a cozy style paranormal mystery series. Ally Walker kind of wants nothing to do with her witch heritage. She's minding her sister's tea store while Amira and their younger sister go on a road trip with the crazy aunts.
Additional Comments:
I am not sure how much the aunts were in book 1 since I came to the series at book 2, but there isn't all that much evidence of them being crazy. Meddlesome, yes, but not crazy.
Performance 4/5 stars: Carrie Coello has a pleasant voice. She distinguishes characters pretty well. The main character was a tad perkier than I like main characters but it was a fair and accurate depiction of the way Ally was written.
3/5 Main Characters: Sydney has an interesting backstory but that's about it. He doesn't come across as hardened or heroic or much of anything besides slightly rude. Ally's kind of cute but she doesn't do much.
3/5 Plot: it's a murder mystery but since we never really meet the victim, there's not much to care about.
Something is missing. I didn't get a sense of danger at all throughout the book. Or romance. Or mystery. There's a vague sense of a cool world where paranormal and normal coexist side by side, but there's not enough weird to warrant the spooky hype.
Still missing the charming animal aspect of a cozy anything.
It could just be the novellas are too short to really connect with the characters.
Clean. Kid safe in terms of language and such.
Conclusion:
Though it's not really connecting with me, I am sure it has an audience out there. Maybe diehard cozy fans or enthusiastic paranormal fans will like it.
Audiobook Promotions …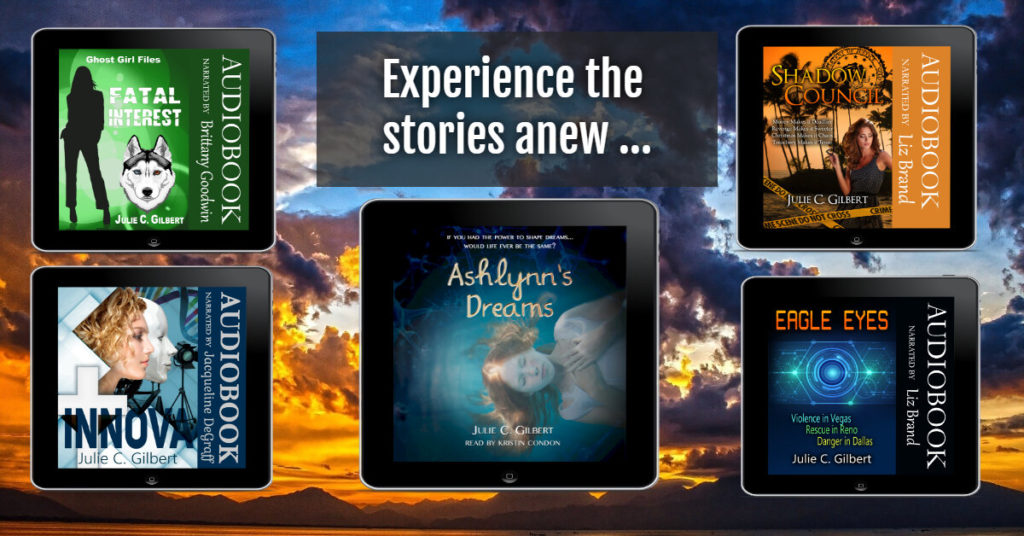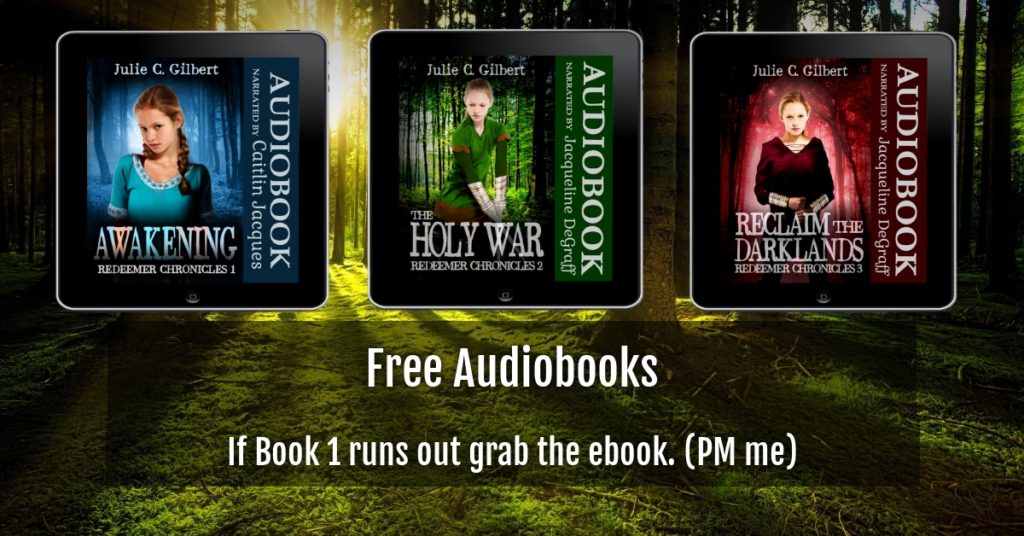 33 of my 36 audible titles are listed on Audiobooks Unleashed.
Whether you're looking for mystery or suspense or fantasy, I've got a title for you. Never Again (mystery, suspense) and Reshner's Royal Ranger (epic sci-fi) just made it there.
Note: Filter by US if you're looking for those codes as many titles are out.
Ones I think may still have US codes: Reshner's Royal Ranger, Never Again, Innova, The Golden City Captives, The Holy War, Reclaim the Darklands, Eagle Eyes, Treachery Makes it Tense, Ashlynn's Dreams Shorts, The Dark Side of Science, Ashlynn's Dreams, Nadia's Tears, Malia's Miracles, and Varick's Quest
Devya's Children Series Links:
Ashlynn's Dreams Shorts – short stories featuring Jillian.
The Dark Side of Science – official prequel to Devya's Children; Genetically altered kids fight for the right to live. (Def US codes for this one, but not on AU. Find me on FB)
Ashlynn's Dreams – Genetically altered Dream Shaper learns her gift.
Nadia's Tears – Jillian tries to awaken her sister, Nadia, from a coma.
Malia's Miracles – Jillian and her siblings try to save a friend's mother.
Varick's Quest – Jillian and Danielle get kidnapped. Nadia's also in trouble.