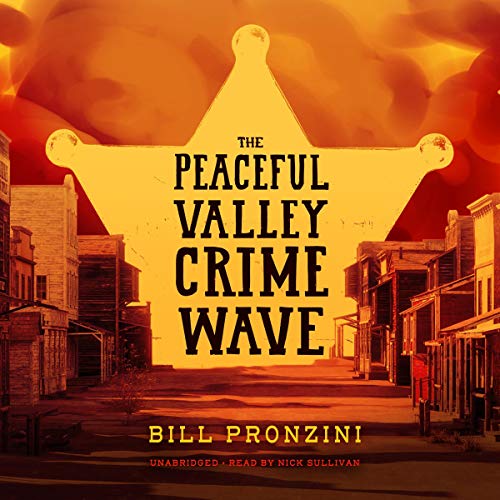 Narrated by Nick Sullivan
Summary:
The story's set in a big, empty Western state around the time when automobiles were new and horses and buggies could be seen as normal modes of transportation. Peaceful Valley (I forget which state) doesn't get much crime, but the Sherriff (not sure what his name is either since it's first person pov) has about four cases pop up at once.
Additional Comments:
There's a Southern flair to the way people talk in this book.
Characters 4/5: I enjoyed the cast of characters. It had all your typical Western town staples, the busybody gossip, the rabble-rouser, the local girl who's "free with her favors," the bootleggers, and the dependable Sheriff and his deputies.
Plot 4/5: The poor lawman has to do everything from dodge the local busybody's hints at marriage to solving a murder to figuring out who tried to poison the local gossip. I enjoyed the mix of serious and fluff-level crimes.
Performance 4/5: I did my usual listen at 2x speed. The narrator would have probably seemed infuriatingly slow otherwise, but to each their own. One could easily distinguish male and female characters, and he had a bit of variety amongst the male characters, but the women were pretty much one voice, which is fine. He had a nice reading rhythm.
The main character has realistic struggles: a gassy dog, a daughter who lives far away, a deceased wife, and a job that's far from predictable.
For such a small town, there's certainly a lot of stuff going down. It starts off with the theft of a cigar ad wooden Indian but soon includes a poisoning and a murder too. Not a great week for the law.
It's a clean mystery though (thank goodness) not a cozy, so no recipes, or undo emphasis on a useless cat/dog character.
Content warnings: Doesn't contain adult scenes or major drug references, but it has a few curses.
Conclusion:
It's labeled as a teen read. I think most kids can handle it, though to be honest, not sure how much appeal this kind of story has to a teenager. I enjoyed it, but my teenage years are well behind me.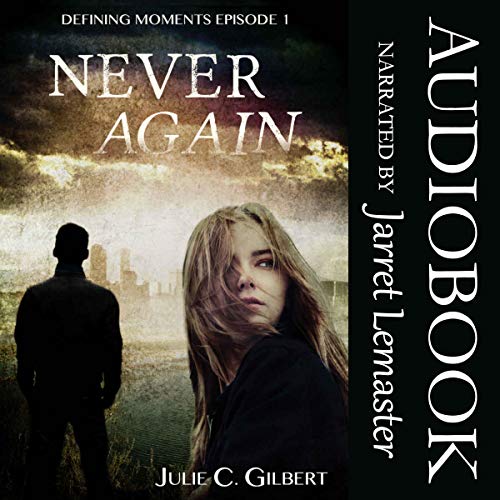 Audiobook Promotions:
25 of my 34 audible titles are listed on Audiobooks Unleashed.
Whether you're looking for mystery or suspense or fantasy, I've got a title for you.
The newest aren't yet listed on AU. Never Again (mystery, suspense) and Reshner's Royal Ranger (epic sci-fi). You'd have to email me for those codes.
Spirit's Bane (Guardian Angel Files Book 1) – fantasy
Kindred Spirits (Guardian Angel Files Book 2) – fantasy
Violence in Vegas (Eagle Eyes Book 1) – not relisted yet; mystery
Rescue in Reno (Eagle Eyes Book 2)
Danger in Dallas (Eagle Eyes Book 3)
Devya's Children Series Links:
Ashlynn's Dreams Shorts – short stories featuring Jillian.
The Dark Side of Science – official prequel to Devya's Children; Genetically altered kids fight for the right to live.
Ashlynn's Dreams – Genetically altered Dream Shaper learns her gift.
Nadia's Tears – Jillian tries to awaken her sister, Nadia, from a coma.
Malia's Miracles – Jillian and her siblings try to save a friend's mother.
Varick's Quest – Jillian and Danielle get kidnapped. Nadia's also in trouble.
Check out my other titles available on Audiobooks Unleashed:
Beyond Broken Pencils – contemporary, literary
Shadow Council Combo (Books 1-4) – mystery; no more US codes
The Individual titles are available but not yet listed on an ad site
SC 1: Money Makes it Deadlier
SC 2: Revenge Makes it Sweeter
SC 3: Christmas Makes it Chaos
SC 4: Treachery Makes it Tense
Short stuff:
Innova – Christian Dystopia
The Golden City Captives – short fantasy
Fatal Interest – short mystery/thriller
Eagle Eyes – mystery thriller
Scratched Off – mystery, thriller; FBI agent vs serial killer, more intense than Shadow Council/Eagle Eyes
Awakening – Redeemer Chronicles Book 1, MG fantasy
The Holy War – Redeemer Chronicles Book 2, MG fantasy
Reclaim the Darklands – Redeemer Chronicles Book 3, MG fantasy
The Collins Case – Heartfelt Cases Book 1, Christian mystery
The Kiverson Case – Heartfelt Cases Book 2, Christian mystery
The Davidson Case – Heartfelt Cases Book 3, Christian mystery
Other titles:
5 Steps to Better Blurbs – for authors
5 Steps to Better Audiobooks – for authors and narrators
5 Steps to Surviving Chemistry – for chem students