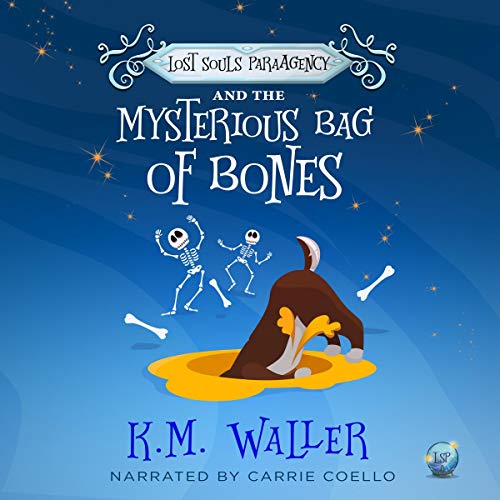 Narrated by Carrie Coello
Run Time: 3 hrs and 58 min
Summary:
Ally and Sydney get caught up in a new mystery when Ris accidentally animates a bag of bones buried in their front yard.
Additional Comments:
Reg is a good addition to the cast. There's a lot of potential for him and
The Walker Sisters are kind of boring. Though I think they are getting better in this book.
For someone who eschews magic, Ally does a heck of a lot of it.
The mystery's conclusion is slightly convenient but very satisfying.
There are a few continuation pieces.
I'm not sure the author uses the epilogue as epilogues are typically used. It's typically supposed to wrap up what has happened, but consistently, they've been more of a setup for what's to come in the next book in the series. It's a tad annoying in that it essentially changes what could be a nicely wrapped story into a "but wait, there's more" situation.
While it helps to read previous volumes, I don't think it's required.
Sydney and Ally's relationship doesn't move anywhere, but it seems strong.
Narration was fine. Characters are distinguishable. Narrator has a pleasant voice. Can't comment on pace b/c I always do 2x playback speed.
Conclusion:
If you enjoy paranormal clean cozy mystery fluff pieces, it's a decent example of such. Good escapism piece.
Audiobook Promotions …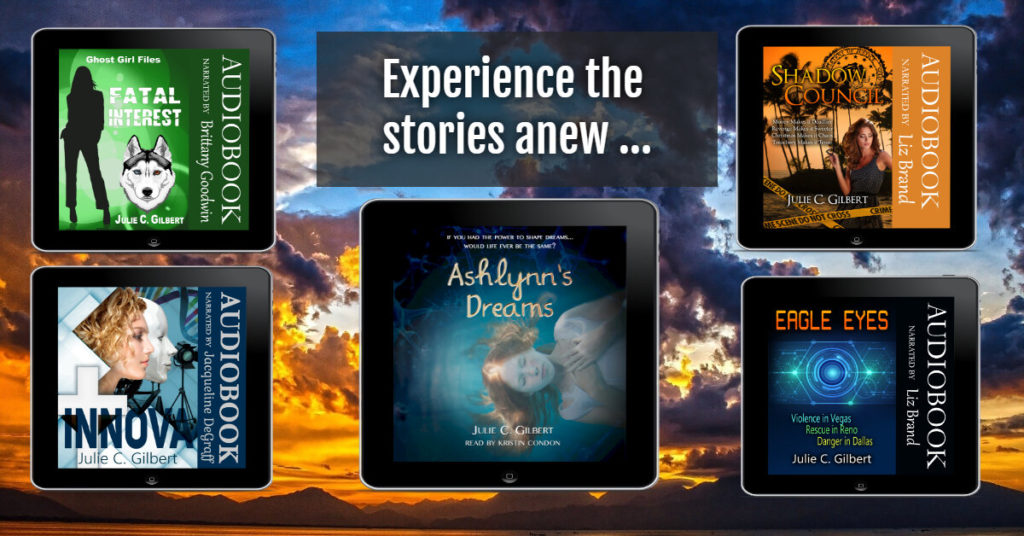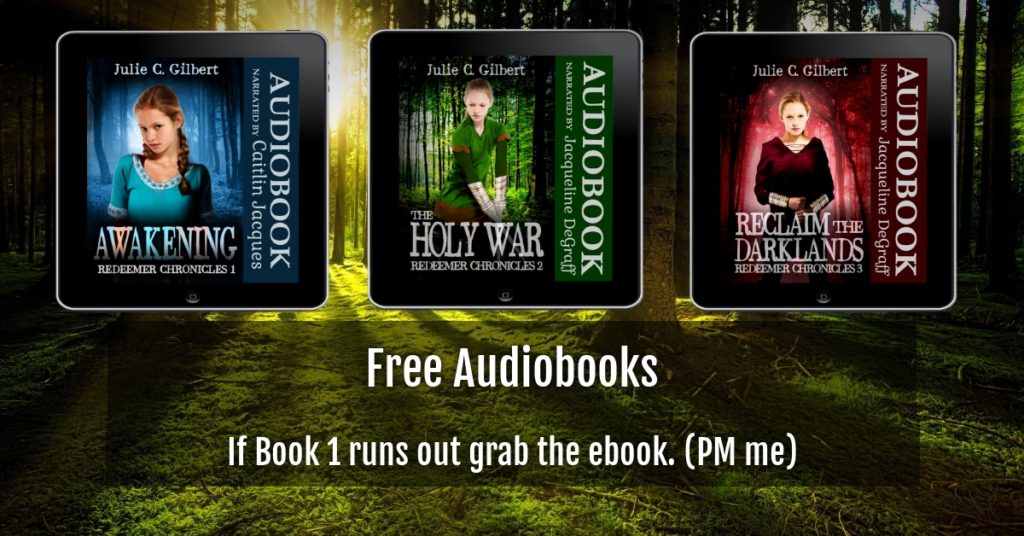 33 of my 36 audible titles are listed on Audiobooks Unleashed.
Whether you're looking for mystery or suspense or fantasy, I've got a title for you. Never Again (mystery, suspense) and Reshner's Royal Ranger (epic sci-fi) just made it there.
Note: Filter by US if you're looking for those codes as many titles are out.
Ones I think may still have US codes: Reshner's Royal Ranger, Never Again, Innova, The Golden City Captives, The Holy War, Reclaim the Darklands, Eagle Eyes, Treachery Makes it Tense, Ashlynn's Dreams Shorts, The Dark Side of Science, Ashlynn's Dreams, Nadia's Tears, Malia's Miracles, and Varick's Quest
Devya's Children Series Links:
Ashlynn's Dreams Shorts – short stories featuring Jillian.
The Dark Side of Science – official prequel to Devya's Children; Genetically altered kids fight for the right to live. (Def US codes for this one, but not on AU. Find me on FB)
Ashlynn's Dreams – Genetically altered Dream Shaper learns her gift.
Nadia's Tears – Jillian tries to awaken her sister, Nadia, from a coma.
Malia's Miracles – Jillian and her siblings try to save a friend's mother.
Varick's Quest – Jillian and Danielle get kidnapped. Nadia's also in trouble.