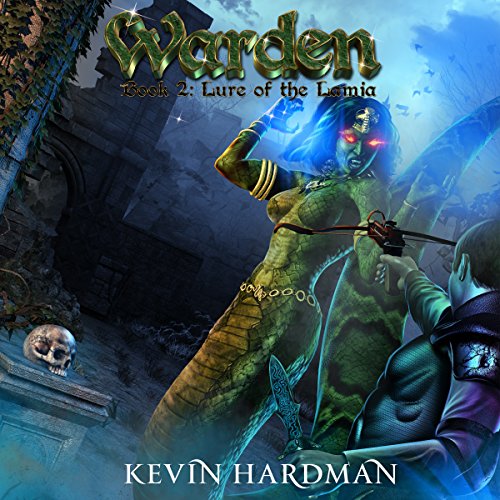 Narrated by Mikael Naramore
Spoilers in book cover if you care to look carefully
Genre: Horror/fantasy
Summary:
Errol's still deep into the job of semi-deputy Warden. He's around to fight off monsters, in whatever form they arrive.
Additional Comments:
The story picks right up where the last one ended.
A lot of the world-building went into the first story, so I'm guessing you should start there, even though these are essentially mini-mysteries. It's still an intriguing, dangerous world.
Not much happens with the overarching plot. Errol's brother, Tom is still missing. I'm guessing that will be addressed at some point in the future.
Some of the side characters kind of blurred together, especially the performers.
The mystery's solution comes to Errol a tad too quickly.
The narrator has a nice voice and decent pacing. I still listen at 2x speed.
There are some loose ends which will be addressed in future volumes no doubt.
As with many fantasy writers, Hardman's not afraid to kill off his share of small time characters.
The tie-in to the new creature type wasn't very subtle.
(Not to be confused with Warden of Fal series by Kyle Alexander Romines. I just happen to be listening to two very different series concerning MCs that are Wardens.)
Conclusion:
Interesting fantasy with some lighthearted moments even if there's still gross stuff that happens to poor Errol during the course of his Warden duties.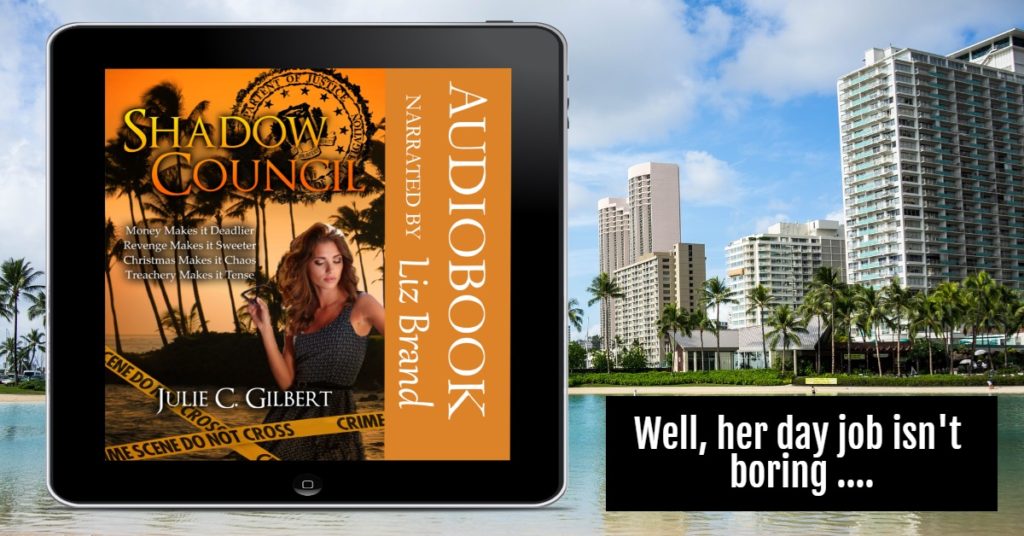 Associate links to follow…
Available Audiobooks: I have free codes for almost everything.
New Release: The Shadow Council Series 1: Money Makes it Deadlier – An FBI agent gets caught up in a robbery gone wrong.
Shadow Council Book 2: Revenge Makes it Sweeter – A midnight summons calls FBI Special Agent Megan Luchek into a fight for a young girl's life.
Shadow Council Book 3: Christmas Makes it Chaos – The FBI agent gets a strange ally in the quest to prevent chaos from rocking a lot of people's holiday season.
Shadow Council Book 4: Treachery Makes it Tense – The agent and the assassin have to team up if they want to survive.
Shadow Council is also available as a ~13 hr bundle.
The Collins Case – 2 FBI agents track down a kidnapped family. Kid friendly.
If fantasy's more your thing, go Redeemer Chronicles. The first, Awakening, is available as an audiobook.
Ashlynn's Dreams Shorts – a kid deals with her parents' divorce, bullies, and the wonder of discovery.
Try The Dark Side of Science – Genetically altered kids fight for the right to live.
Beyond Broken Pencils – Contemporary literary tale of a school shooting. Ian unleashes his inner demons on his classmates and teachers…
Scratched Off – FBI agent vs a serial killer. When Sam Kerman sets out to hunt a serial killer, he has no idea how personal the case will become.