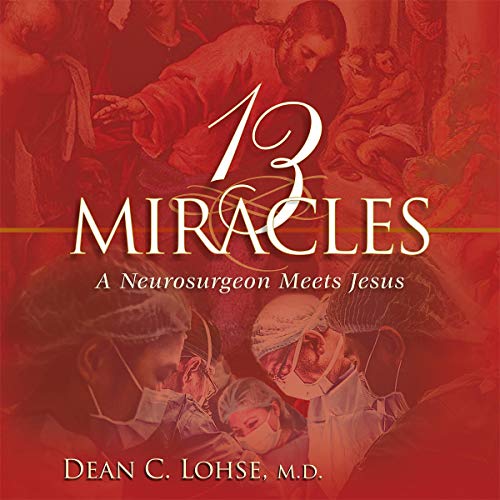 Narrated by Matt Christenson
Run Time: 2 hrs and 22 mins
Summary:
A short series of nonfiction "war stories" from a neurosurgeon. These are the sort of things one probably wouldn't have talked about at the dinner table, but might chat over a long walk.
Additional Comments:
Each tale is started with a few Bible verses, then comes the tale, then comes the longer section of Bible verses. While I understand the pattern and the writing technique employed, I found that kind of annoying. I would rather have had the tale, the verses, and then more discussion of why the author felt the story applied to the verses.
Some of the ties between the Bible passages and the tales told were a tad shaky, but I think that's mostly because the author kind of glossed over the connections between passage and story.
I had heard a fictional story by the same author where he worked in one of the stories, which was cool. It might have seemed far-fetched in the fiction, so it's neat to see that life can be stranger than fiction.
The best part was at the end when the author shared some of his personal struggles. Though I'm not sure why he didn't just include it in the regular portion of the story. It would have broken his lovely title, but he could very easily have retitled it.
Content Warning: medical descriptions of surgery can be kind of intense.
Performance was solid.
At least one story made me cry.
Conclusion:
A good series of shorts wherein the author recounts some war stories from throughout his career and ties them to various Bible passages.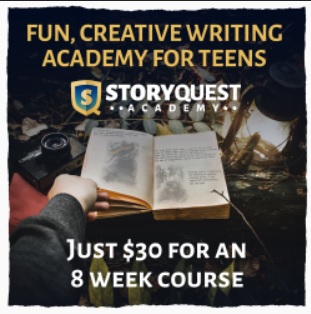 Audiobook Promotions …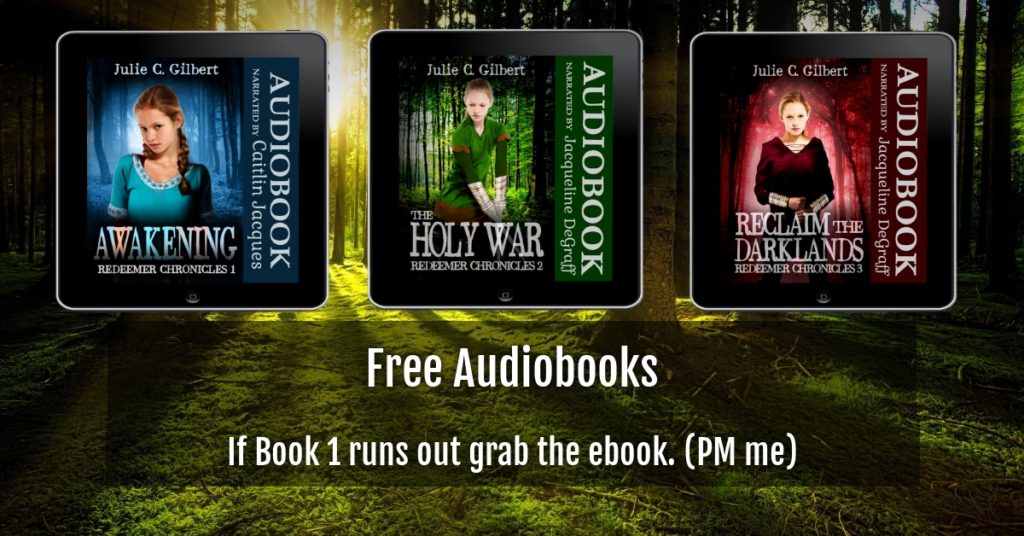 Many of my 42 audible titles are listed on Audiobooks Unleashed.
Whether you're looking for mystery or suspense or fantasy, I've got a title for you. Free codes are probably on audiobooks unleashed.
Normal links go to audible. *The Amazon labeled links are affiliate links. That means I get a very small payment from Amazon if you go through with a purchase.*
Note: Filter by US if you're looking for those codes as many titles are out.
Ones I think may still have US codes: Reshner's Royal Ranger, Never Again, Innova, The Golden City Captives, The Holy War, Reclaim the Darklands, Eagle Eyes, Treachery Makes it Tense, Ashlynn's Dreams Shorts, The Dark Side of Science, Ashlynn's Dreams, Nadia's Tears, Malia's Miracles, and Varick's Quest
There are plenty of UK codes, but not many US ones left.
Redeemer Chronicles (Fantasy)
Awakening – Redeemer Chronicles Book 1, MG fantasy (Amazon) (free codes)
The Holy War – Redeemer Chronicles Book 2, MG fantasy (Amazon) (free codes)
Reclaim the Darklands – Redeemer Chronicles Book 3, MG fantasy (Amazon) (free codes)
River's Edge Ransom – Prequel to Redeemer Chronicles (Amazon) (email devyaschildren @ gmail.com for free codes)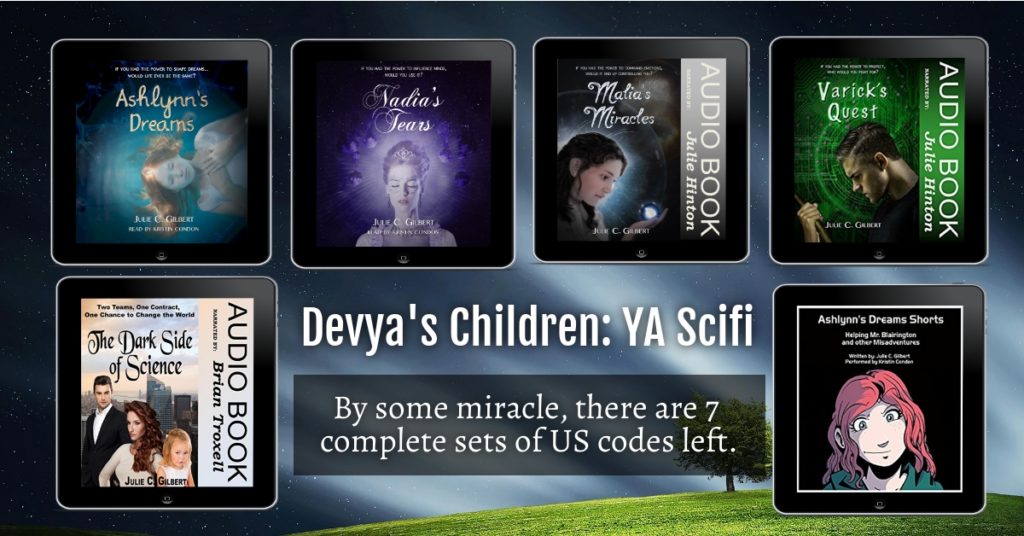 Devya's Children Series Links:
Ashlynn's Dreams Shorts – short stories featuring Jillian. (Amazon) (free codes)
The Dark Side of Science – official prequel to Devya's Children; Genetically altered kids fight for the right to live. (Amazon) (Please email devyaschildren @ gmail.com for free codes)
Ashlynn's Dreams – Genetically altered Dream Shaper learns her gift. (Amazon) (free codes)
Nadia's Tears – Jillian tries to awaken her sister, Nadia, from a coma. (Amazon) (free codes)
Malia's Miracles – Jillian and her siblings try to save a friend's mother. (Amazon) (free codes)
Varick's Quest – Jillian and Danielle get kidnapped. Nadia's also in trouble. (Amazon) (free codes)
More Scifi:
Reshner's Royal Ranger (epic sci-fi) just made it there. (Amazon) (free codes)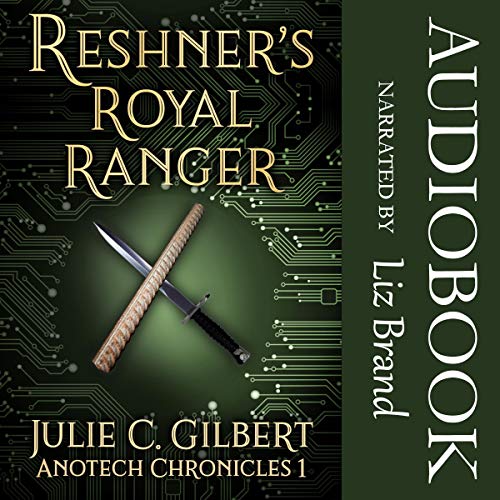 Guardian Angel Files:
Spirit's Bane – Allister and Mina are training to be Guardians. Satan's out to get them. (Amazon) (free codes)
Kindred Spirits – Mina's exiled to Earth. Allister's stuck in the Heavens. (Amazon) (free codes)