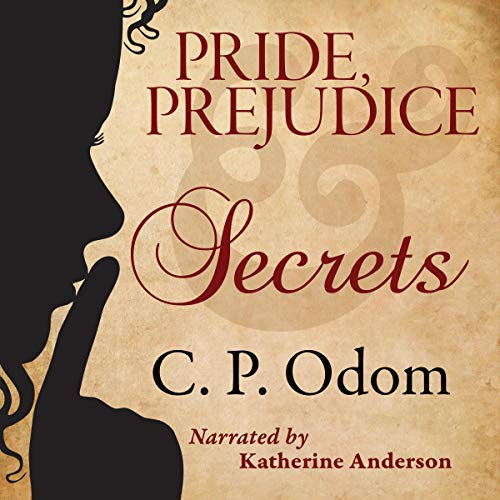 Narrated by Katherine Anderson
*spoilers possible in discussion
Summary:
Essentially a long sequel to Pride and Prejudice. Imagine the book didn't wrap up and just continued for another 14 hours' worth of material.
Additional Comments:
Because it's written in the same style as Jane Austen's work, it takes a while for me to wrap my head around the circumspect language.
It could have been way shorter if it focused on Darcy and Elizabeth, but it expanded into several of Darcy's cousins. I didn't even know the man had that many cousins. Maybe he didn't. I don't remember enough about the original work.
This is essentially well-researched, legal fanfiction.
It's definitely not as fun as other spinoffs like Pride, Prejudice, and Zombies, but that's because it took the serious road.
Not sure how or why Pride and Prejudice sparked so many cult-like followers, but seeing as they make a great market, this story should do well. I remember it being the least painful of the junk they made me read in high school, but I didn't take to reading it every year or watching every iteration of it on TV.
Really don't know what the Secrets part of the title referred to. More like part II.
Hands-down my favorite side story featured Wickham. Going into the book, I decided that unless the man got punched, the book would have royally failed me. Well, that didn't happen, but I did enjoy the sections, (especially his chat with his new uncle.)
Conclusion:
If you're a fan of Pride and Prejudice, and not a purist who believes the work lives and dies with the original author, you'll probably enjoy this story.
Associate links to follow…
Available Audiobooks: I have free codes for almost everything.
New Release: Money Makes it Deadlier – a FBI agent gets caught up in a bank robbery.
The Collins Case – 2 FBI agents track down a kidnapped family. Kid friendly.
If fantasy's more your thing, go Redeemer Chronicles. The first, Awakening, is available as an audiobook.
Ashlynn's Dreams Shorts – a kid deals with her parents' divorce, bullies, and the wonder of discovery.
Try The Dark Side of Science – Genetically altered kids fight for the right to live.
Beyond Broken Pencils – Contemporary literary tale of a school shooting. Ian unleashes his inner demons on his classmates and teachers…
Scratched Off – FBI agent vs a serial killer. When Sam Kerman sets out to hunt a serial killer, he has no idea how personal the case will become.
Nonfiction:
5 Steps to Surviving Chemistry – A primer for chemistry students. Breaks down concepts into simple terms.
5 Steps to Better Blurbs – A book for writers looking to improve their book descriptions