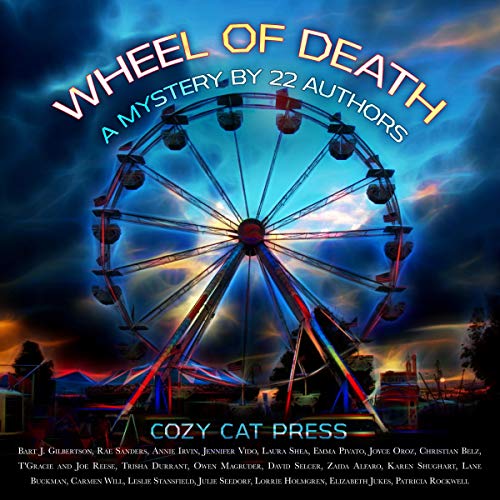 Narrated by John Tanner
Run Time: 6 hrs and 16 mins
Summary:
A blind date gone very wrong sucks Glory Lockhart into a twisty cozy-ish mystery as told by 22 different authors.
Additional Comments:
This must have been one heck of a project to edit. I'm guessing Patricia Rockwell had the outline and doled out assignments. There seemed to be a master plan.
While unique, stories aren't told this way for a reason. There are pros and cons to having 22 authors playing in the same sandbox. Pros: It's unique. It's fun. It's challenging. Cons: Every author has their own voice when they write (the way they choose to describe things). While nothing glaring jumped out, it's hard to nail down a consistent voice when you have so many people involved. In other words, there's a very high potential the story will strike you as disjointed.
John Tanner's performance was excellent. I'm sort of wondering why the Rights Holder chose a man when the MC is a woman, but it's not a huge deal since it wasn't first person perspective.
The story itself has a few twists. I finished it a while ago and forgot to review at that time, so I don't remember them anyway. Good for you because you shall not get spoilers from me.
I remember the conclusion being a tad anticlimactic, but that's a nit I have with the entire cozy genre.
Conclusion:
Check out the sample and see if it resonates with you. Sometimes, a nice performance can make all the difference.
Audiobook Promotions …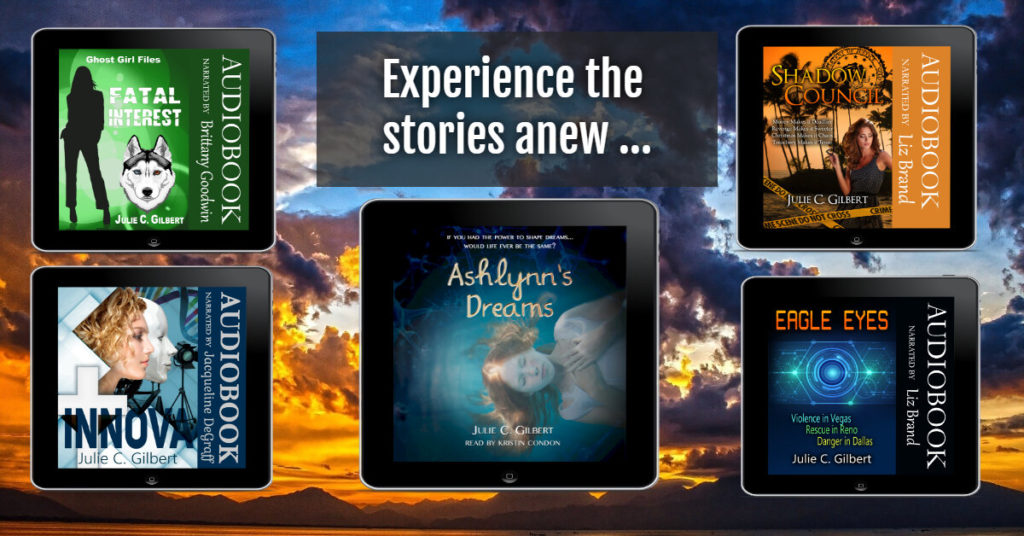 Many of my 42 audible titles are listed on Audiobooks Unleashed.
Whether you're looking for mystery or suspense or fantasy, I've got a title for you. Free codes are probably on audiobooks unleashed.
Normal links go to audible. *The Amazon labeled links are affiliate links. That means I get a very small payment from Amazon if you go through with a purchase.*
Note: Filter by US if you're looking for those codes as many titles are out.
Ones I think may still have US codes: Reshner's Royal Ranger, Never Again, Innova, The Golden City Captives, The Holy War, Reclaim the Darklands, Eagle Eyes, Treachery Makes it Tense, Ashlynn's Dreams Shorts, The Dark Side of Science, Ashlynn's Dreams, Nadia's Tears, Malia's Miracles, and Varick's Quest
There are plenty of UK codes, but not many US ones left.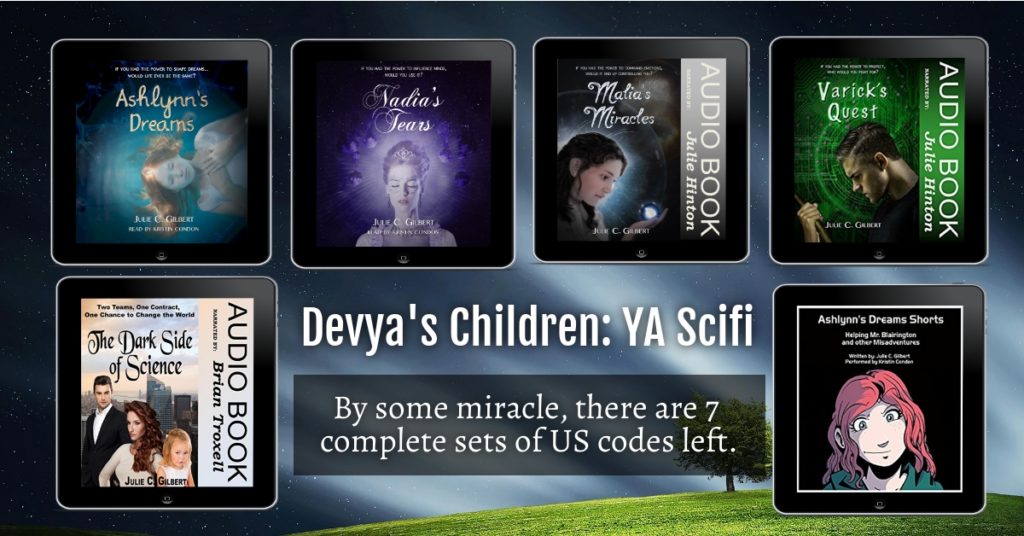 Mystery:
Shadow Council Combo (Books 1-4) (Amazon) (free codes)
The Individual Titles:
SC 1: Money Makes it Deadlier (Amazon) (free codes)
SC 2: Revenge Makes it Sweeter (Amazon) (free codes)
SC 3: Christmas Makes it Chaos (Amazon) (free codes)
SC 4: Treachery Makes it Tense (Amazon) (free codes)

Eagle Eyes – mystery thriller (Amazon) (free codes)
The Individual Titles:
Violence in Vegas (Eagle Eyes Book 1) (Amazon) (free codes)
Rescue in Reno (Eagle Eyes Book 2) (Amazon) (free codes)
Danger in Dallas (Eagle Eyes Book 3) (Amazon) (free codes)
There is a third series, but it's not on audible yet.
Scratched Off – mystery, thriller; FBI agent vs serial killer, more intense than Shadow Council/Eagle Eyes (Amazon) (free codes)
Never Again (mystery, suspense)


Christian Mystery:
The Collins Case – Heartfelt Cases Book 1, Christian mystery (Amazon) (free codes)
The Kiverson Case – Heartfelt Cases Book 2, Christian mystery (Amazon) (free codes)
The Davidson Case – Heartfelt Cases Book 3, Christian mystery (Amazon) (free codes)
Nonfiction:
5 Steps to Surviving Teaching – (Amazon)
5 Steps to School Success – (Amazon)
5 Steps to Surviving Chemistry – (Amazon) (free codes)
5 Steps to Better Blurbs – for authors (straight to audible) (Amazon)(free codes)
5 Steps to Better Audiobooks – for authors/narrators, but mostly authors. (Amazon)(free codes)
Standalone Stories:
Beyond Broken Pencils – contemporary, literary (Amazon) (free codes)
Innova – Christian Dystopia (Amazon) (free codes)
The Golden City Captives – short fantasy (Amazon) (free codes)
Fatal Interest – short mystery/thriller (Amazon) (free codes)