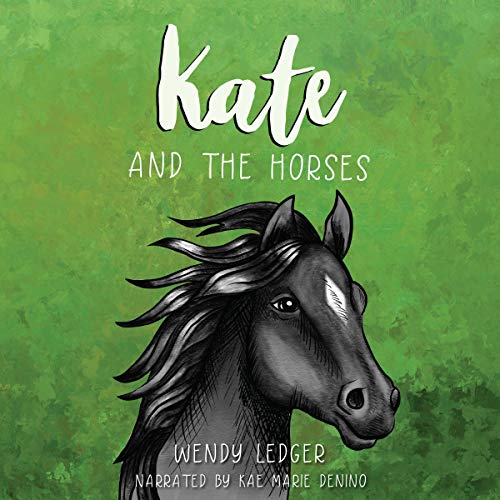 Narrated by Kae Denino
Run Time: 6 hrs and 27 mins
Summary:
Kate's socially awkward. She loves reading and books, but she always seems to say the wrong thing. Her parents want her to have real friends. Oh, and she can talk to horses.
Additional Comments:
It's a good book for middle school girls.
Clean. Easy to read.
4/5 Main character: Has a relatable character. She's as charming as she is socially inept. Though nothing's mentioned because the MC is the narrator, she seems to fall on the spectrum. Could lead to some good conversations about accepting people who just don't seem to fit in. She only annoyed me at one point when she was being bratty because she broke the rules and had to face the consequences.
3/5 side characters: There are a lot of side characters. Her mother's a singer and arguably the most fleshed out of the characters. Her father's a dentist, but kind of just there. The camp people are a tad harder to keep track of at some points if you listen to the audiobook because there are sections with both people and horses. I think the horses have more personality than the kids though. They seem to fall into types: popular boy, silly boy, mean girl 1, mean girl 2, etc.
4/5 performance: Kae Denino does an excellent job of coming up with unique characters. A few seemed to blend, but as noted previously, there were a LOT of characters and multiple scenes with a large number of those characters. She also fit the main character very well.
4/5 humor: There wasn't much, but I did laugh aloud when the kid fell hard and rolled, thinking how her father (the dentist) would be proud she protected her teeth. The performance added some humorous moments with the narrator's inflection.
4/5 plot: Typical kid-drama. Girl goes to camp and fits in better with the horses and the aged volunteer than her peers.
Given the MC, I can see this appealing more to middle school girls than boys.
Conclusion:
Clean, light read perfect for young readers (or older ones who love young reader material).
Audiobook Promotions: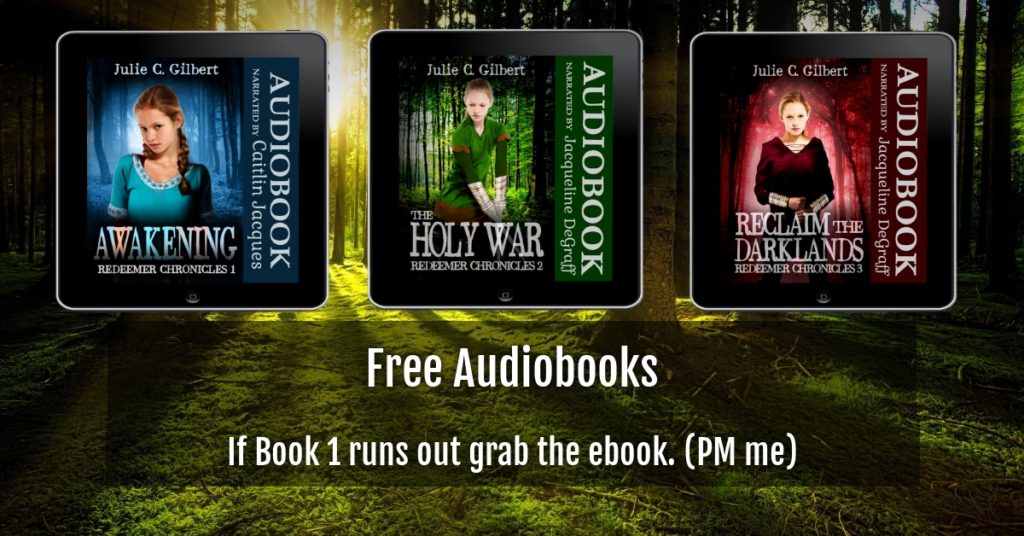 33 of my 34 audible titles are listed on Audiobooks Unleashed.
Whether you're looking for mystery or suspense or fantasy, I've got a title for you. Never Again (mystery, suspense) and Reshner's Royal Ranger (epic sci-fi) just made it there.
Note: Filter by US if you're looking for those codes as many titles are out.
Ones I think may still have US codes: Reshner's Royal Ranger, Never Again, Innova, The Golden City Captives, The Holy War, Reclaim the Darklands, Eagle Eyes, Treachery Makes it Tense, Ashlynn's Dreams Shorts, The Dark Side of Science, Ashlynn's Dreams, Nadia's Tears, Malia's Miracles, and Varick's Quest
Devya's Children Series Links:
Ashlynn's Dreams Shorts – short stories featuring Jillian.
The Dark Side of Science – official prequel to Devya's Children; Genetically altered kids fight for the right to live.
Ashlynn's Dreams – Genetically altered Dream Shaper learns her gift.
Nadia's Tears – Jillian tries to awaken her sister, Nadia, from a coma.
Malia's Miracles – Jillian and her siblings try to save a friend's mother.
Varick's Quest – Jillian and Danielle get kidnapped. Nadia's also in trouble.