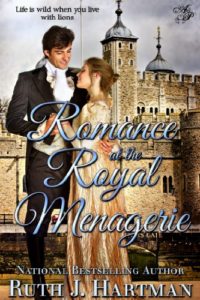 Mild Spoilers Ahead
Summary:
Poor but lovely girl meets enchanting rich guy who's visiting the zoo her father works at. You could probably predict the ending from the title. Francesca (Franny) Hartwell and John Fairgate are from distinctly different social classes.
Additional Comments:
I hardly ever read any sort of regency romance, but I seem to be tripping over it these last few weeks. Since my pool of the genre's pretty limited, I can't compare too much to others, but I can say I find the attitude shifts at the end highly suspect. (No, no, no, no … well, if it'll make you happy, feel free to break all social conventions.)
Characters 3.5/5: There's a distinct lack of a real antagonist. Cartwright's more of an annoying gnat since John's not interested in her at all. There would have been more tension if she had some redeeming qualities and was ever some sort of competition for his affections. Conversely, there might have been more tension if Francesca had a suitor of a suitable class or something besides almost mystical powers over large cats. While interesting, we don't really see her help little old ladies across the street or anything. What makes her the sweet, innocent protagonist we're supposed to root for?
Plot 4/5: It's kind of hard to predict passage of time in here. The sideplot with the birth of the leopards is neat. I know the story's not really about John and his occupation, but we don't really see him do anything at all except visit the zoo this entire book. Also, if he's really into birds, why doesn't he speak more about it?
Cover?? I know I'm not supposed to judge a book by its cover, but there's a reason these things matter. The ebook has a decent cover, so why does the audiobook get zip?
Narration was done well. There's good variety between the characters.
Conclusion:
Definitely fits in the Sweet Regency Romance genre. It's clean. It's got some romance.
Associate links to follow…
(If you click through and buy something, there's the chance I'll earn like $0.04 ….)
Amazon Prime
The Collins Case – 2 FBI agents track down a kidnapped family. Kid friendly.
If fantasy's more your thing, go Redeemer Chronicles. The first, Awakening, is available as an audiobook.
Ashlynn's Dreams Shorts – a kid deals with her parents' divorce, bullies, and the wonder of discovery.
Try The Dark Side of Science – Genetically altered kids fight for the right to live.

OR