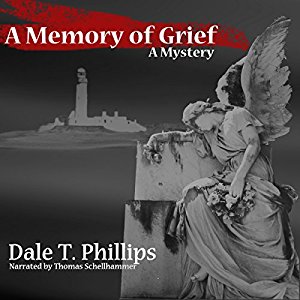 Introduction:
The cover's a bit more haunting than it probably ought to be. It's one of the few times that I don't think it fits well unless you want to get deeply philosophical about the main character's mood.
Summary: Zack Taylor's told his best friend just committed suicide, but he knows better … and he's going to prove it.
Additional Comments:
– Warning – not a "clean" book. Contains half a dozen f-bombs and plenty of violence.
– It's a bit like a Jack Reacher book in that certain people get pounded and you still end up rooting for the good guy.
– There's a romance subplot that the book could have done without. It's not that it was bad, but it seemed a tad forced.
– The characters are likable – or unlikable – as they're supposed to be. That's always fun. I also enjoyed the fact that the main character isn't invincible, but he's still admirable and tough as nails.
– There are a few light-hearted moments. The descriptions are decent.
– I heard the narrated version. Although I can't say the narrator's voice is my favorite, he fits the character well and put on a solid performance. I would listen to another of his books.
Conclusion:
Mystery that provides an excellent excuse for the main character to bust people's heads (and arms and whatnot). Highly enjoyable if you can stomach the violence.
As Always …
If you want the chance to get the audiobook for free, please join Audiobook Readers' Edge.
If you're an author (or a narrator) with an audiobook you'd like featured, sign up for Audiobook Authors' Edge.
Thanks for your time.
Sincerely,
Julie C. Gilbert
Audiobook Edge and it's Matchmaker Program are completely free now, but if you wanna donate anyway, go for it 😉
Er, just do it as a friend b/c otherwise, you're basically just paying paypal.
[paypal-donation]
Associate links to follow…
Amazon Prime
Free Kindle Reading App
Audible