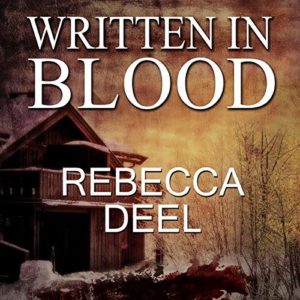 Typical Romantic Suspense
(I'll try to keep this relatively spoiler free.)
Narration provided by Kristina Fuller Yuen
Summary:
Megan Cahill is a news editor who happens to be in the dark park to meet her friend when that friend is murdered. The killer knocks her cold, giving the lady nightmares. So, of course, she provokes him at every turn, daring him to capture or kill her. I know it's fiction, but the way the murder went down isn't very realistic. It would have been more realistic if the killer had tried to off Megan in the beginning and simply failed instead of letting her live.
Additional Comments:
– It's a 3 star story with nice narration. The characters are distinguishable. The editing's pretty smooth.
– Plot 3.5/5: There are some events that have nothing to do with the murder mystery, which I appreciated. Despite the lack of a true twist and an end sequence worthy of a low budget movie, complete with cheesy confrontation between the villain(s) and our heroes, it's a satisfying story. Happily ever after is achieved. There is a good amount of action along the way.
– Writing Style 4/5: There's decent flow to the work.
Main Characters 3.5/5: I like that the author tried to give the police guy a backstory that was deep and full of tragedy, but it felt forced. Megan's spitfireness got annoying too. There's usually a line between aggressive, bold, and stupid. I could totally see her being dumb, but then owning it and being contrite.
– Side Characters 4/5: I got a tad confused about who each of the side characters were, but they were fleshed out enough to make them feel realistic.
Not sure the title makes much sense to me. Or the book cover, but they fit the genre well enough.
Side note: The whole "she's an identical triplet" thing was mentioned several times, but never really meant much. The main character confesses to being worried for her sisters, but it would have been nice if they were in it a little more. I have not read the others in the series, so I don't really know them well enough for cameos to be sufficient.
Favorite side character: the old lady Megan hires to do some part time writing.
– It's formula writing, but the formula works. She's in danger. He protects her. They're in danger. They protect each other. He's got a painful past. She's stubborn. They overlook each others' flaws and fall in love. The end. Who's ready for the next?
– Would I read/listen to another story by the same author? Sure.
– Would I listen to the same narrator? Certainly.
Second side note: If you liked this story, then you would probably like Choices Veil of Secrets (It's an app with "free" stories, though to make all choices you'd have to buy game currency). I'll write more about those later.
– Who would I recommend the book to? Fans of the genre. If you like romantic suspense, then you're not going to be surprised by anything in here, but it's a relatively fleshed out world with varied characters.
Conclusion:
Romantic suspense fans should be pleased with this. You might get the most out of the series if you actually start from the beginning, but it's perfectly understandable jumping right in here.
*I received a copy of the audiobook, and I chose to review it.
Associate links to follow…
(If you click through and buy something, there's the chance I'll earn like $0.04 … not kidding, that's basically it.)
Amazon Prime
The Collins Case – 2 FBI agents track down a kidnapped family.
Ashlynn's Dreams Shorts – a kid deals with her parents' divorce, bullies, and the wonder of discovery.
Try The Dark Side of Science – Genetically altered kids fight for the right to live.

OR