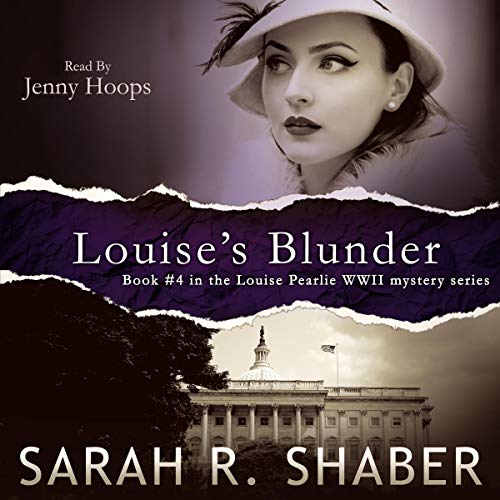 Narrated by Jenny Hoops
Run Time: 6 hrs and 35 mins
Summary:
Government girl Louise Pearlie gets blackmailed into investigating a co-worker's mysterious disappearance.
Additional Comments:
The excerpts from the 1943 Guide to Hiring Women are hilarious.
Louise is a great character. She's intelligent but not impossibly smart. She's savvy, but not perfect. She makes mistakes but not ones that are unfixable.
It's kind of like a clean, adult Nancy Drew story. The old school ones. There's a formula but it works.
Of course stuff takes some suspension of disbelief, but it's still enjoyable.
Probably better where it is in the series, but fine as a standalone as well. Somehow, I ended up getting book 4 first, but I intend to listen to the others.
Content warnings: It's an excellent piece of historical fiction. The main character's views on Blacks, women's rights, etc are progressive, but people still walk around using the word Negro and such. If that's gonna give you hypoxia, go read something else. There are a few curse words used appropriately.
Conclusion:
Excellent entry in what's probably a very good series. Don't know about the others, this is my first time trying them. Glad I did.
Audiobook Promotions: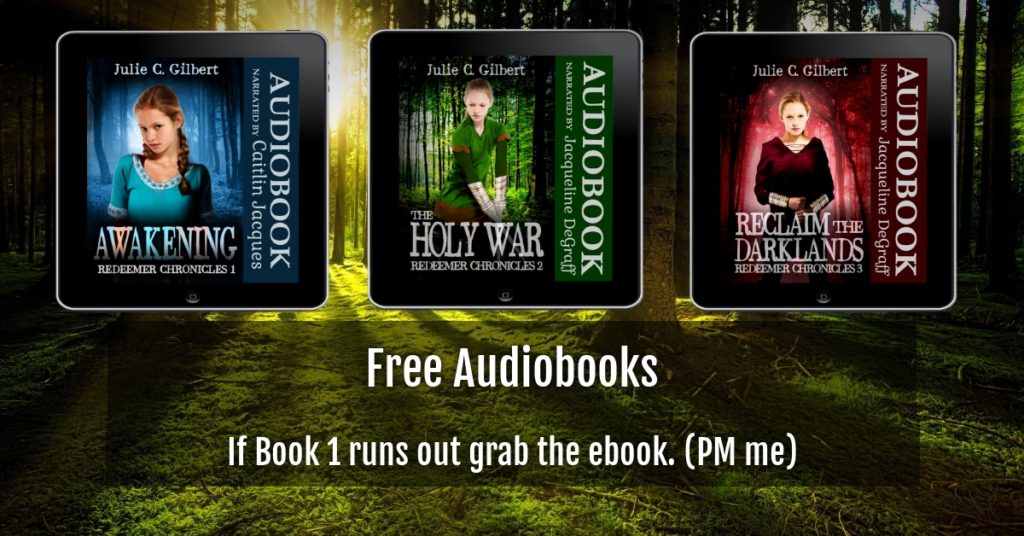 33 of my 34 audible titles are listed on Audiobooks Unleashed.
Whether you're looking for mystery or suspense or fantasy, I've got a title for you. Never Again (mystery, suspense) and Reshner's Royal Ranger (epic sci-fi) just made it there.
Note: Filter by US if you're looking for those codes as many titles are out.
Ones I think may still have US codes: Reshner's Royal Ranger, Never Again, Innova, The Golden City Captives, The Holy War, Reclaim the Darklands, Eagle Eyes, Treachery Makes it Tense, Ashlynn's Dreams Shorts, The Dark Side of Science, Ashlynn's Dreams, Nadia's Tears, Malia's Miracles, and Varick's Quest
Devya's Children Series Links:
Ashlynn's Dreams Shorts – short stories featuring Jillian.
The Dark Side of Science – official prequel to Devya's Children; Genetically altered kids fight for the right to live.
Ashlynn's Dreams – Genetically altered Dream Shaper learns her gift.
Nadia's Tears – Jillian tries to awaken her sister, Nadia, from a coma.
Malia's Miracles – Jillian and her siblings try to save a friend's mother.
Varick's Quest – Jillian and Danielle get kidnapped. Nadia's also in trouble.