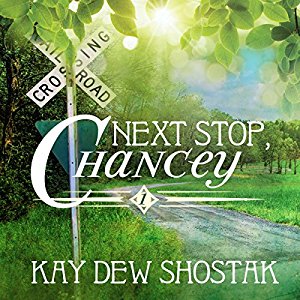 3.5/5 A Look at Small Town Life
Summary: Carolina Jessup panics after she finds condoms in her daughter's purse. She sells her house, packs up her family, and moves them to a small town, all the while hating small towns as she'll repeatedly let you know
Additional Comments:
There are a lot of characters to keep straight, but the audio performance was well-handled. Male voices sort of sound the same, but the main characters have distinct voices and the narrator does the female Southern accent very well.
The main character complains a fair amount in the book. She's constantly doubting her decision to move the family, even though she knows her husband enjoys the new place and the fact that it's near trains.
The book's essentially a small town soap opera. The gossip flies fast and the muffins are fine. Everybody knows everybody else's business. The teenage daughter finds herself competing for the top social slot. The boy finds a new friend and sort of disappears into the countryside to reappear from time to time and ask for food.
There's the added intrigue of the ghost story, but to be honest, the explanation sort of ruined it. Maybe I'm just too much a fan of paranormal twists to books.
The main character does sort of find out what she wants by the end, but it was a pretty arduous mental "I should be happy here" journey.
I love the cover!
Conclusion:
If small town gossip's your thing, then this is just the book for you. It's a study in small town modern suburban existence.
As Always …
If you want the chance to get the audiobook for free, please join Audiobook Readers' Edge.
If you're an author (or a narrator) with an audiobook you'd like featured, sign up for Audiobook Authors' Edge.
Thanks for your time.
Sincerely,
Julie C. Gilbert
Audiobook Edge and it's Matchmaker Program are completely free now, but if you wanna donate anyway, go for it 😉
Please, just do it as a friend b/c otherwise, you're basically just paying paypal.
[paypal-donation]
Prime Student – Oh, how I wish I was still a student.
Can't get enough audiobooks?
Audible