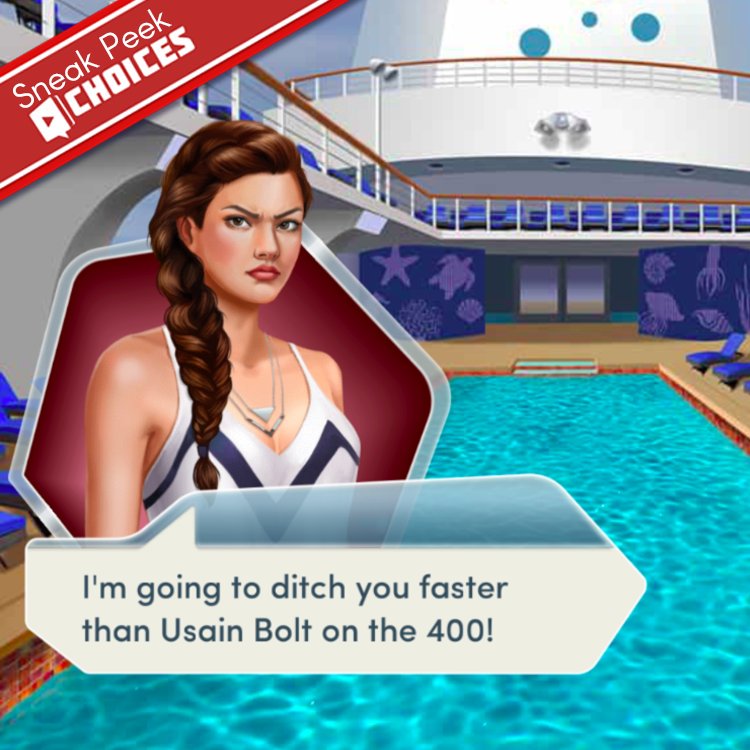 Genre: Romantic drama
*Spoilers possible
*Disclaimer: This is 3 main stories and a spinoff ½ story. I am reviewing all at once because I don't remember enough to distinguish 1, 2, and 3.
Summary:
The main character this round has an older brother and twin younger sisters. She also has a cousin who's kind of abrasive and an aunt who's a manipulative witch. I guess the premise is sort of primed for conflict though. Essentially, your parents died in an accident, so you got raised by your grandparents. Nana just died, but in order to get your inheritance you've got some serious hoop jumping to do. Same goes for your cousin and siblings.
Additional Comments:
I enjoyed the ending, but many of the in between chapters were sort of annoying.
I renamed the brother Gabriel. His relationship with Elena was hampered by my general sense of stinginess, but I did enjoy their dynamic.
One sister got renamed Malia and another got renamed Jasmine. If you use the cheat sheets prepped, it's a little difficult to follow with so many playable and renamable characters.
The family history was cute. Tragic, but cute. These people musta taken notes from Disney about how to treat parents.
Most of the drama comes from your aunt's schemes to get you to fail at your task. The tasks are described in the first book. I won't spoil them for you, but one obviously has to do with getting engaged by summer's end.
I enjoyed the overlap of characters between this series and Royal Romance.
Most diamond scenes revolved around dates. The MC has two very viable candidates for fiancé. I guess there's decent replay value if you are willing to do all diamond scenes with both chaps.
Conclusion:
Not my favorite series but intriguing. It's a long haul read. Probably about 50 chapters overall. If you've got the time and enjoy romantic dramas, this is a good series for you. Even the abbreviated (nondiamond) story is decent.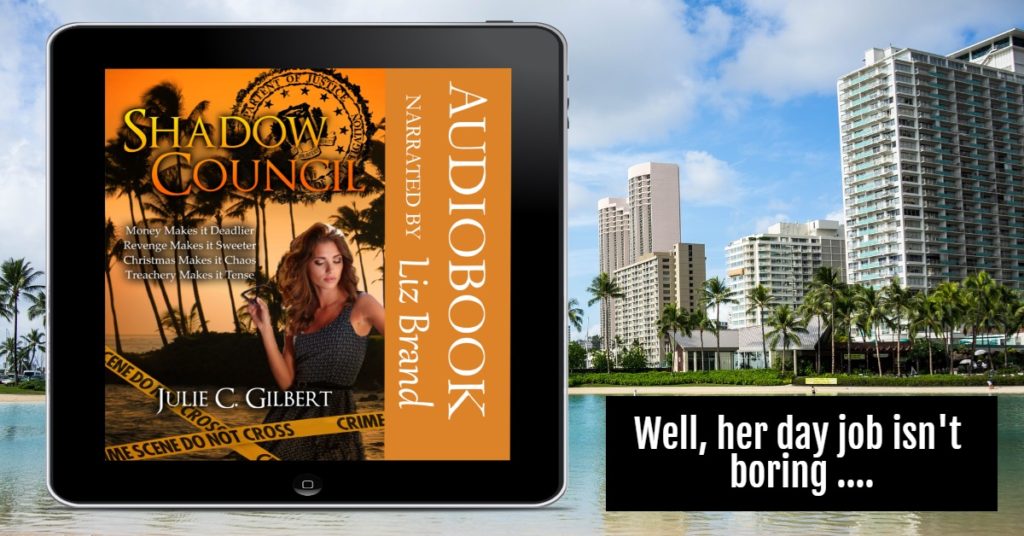 Associate links to follow…
Available Audiobooks: I have free codes for almost everything.
New Release: The Shadow Council Series 1: Money Makes it Deadlier – An FBI agent gets caught up in a robbery gone wrong.
Shadow Council Book 2: Revenge Makes it Sweeter – A midnight summons calls FBI Special Agent Megan Luchek into a fight for a young girl's life.
Shadow Council Book 3: Christmas Makes it Chaos – The FBI agent gets a strange ally in the quest to prevent chaos from rocking a lot of people's holiday season.
Shadow Council Book 4: Treachery Makes it Tense – The agent and the assassin have to team up if they want to survive.
Shadow Council is also available as a ~13 hr bundle.
The Collins Case – 2 FBI agents track down a kidnapped family. Kid friendly.
If fantasy's more your thing, go Redeemer Chronicles. The first, Awakening, is available as an audiobook.
Ashlynn's Dreams Shorts – a kid deals with her parents' divorce, bullies, and the wonder of discovery.
Try The Dark Side of Science – Genetically altered kids fight for the right to live.
Beyond Broken Pencils – Contemporary literary tale of a school shooting. Ian unleashes his inner demons on his classmates and teachers…
Scratched Off – FBI agent vs a serial killer. When Sam Kerman sets out to hunt a serial killer, he has no idea how personal the case will become.