Summary:
You (the daughter or son of a small country's president) join a stuffy boarding school with your bodyguard in tow. There, you meet the handsome rival son of another country, one yours is sort of at odds with.
Additional Comments:
The story sort of lagged. They tried for a love triangle with the rival country's favored son and your bodyguard.
I did enjoy the bits that were drama-y. I think you give the bodyguards the slip.
I'm a sucker for pets, so the pet tour was my favorite bit.
There was some decently done mom drama. (Being the First Kid of a nation would kind of stink. That's a lot of pressure and everybody's waiting for you to fail.)
I definitely read the walk through thing to gauge who wanted me to say what.
You did some of the same sorts of political showboating type miniquests as in The Royal Romance, but somehow, the characters in that other series were way more compelling.
Politics anything ain't really my jam.
Conclusion:
Sort of a ho-hum entry in Choices canon, but I'm sure some people will like it.
If you want to get 5 clean audio promos a month. Sign up here.
Have You Tried Kindle Vella Yet?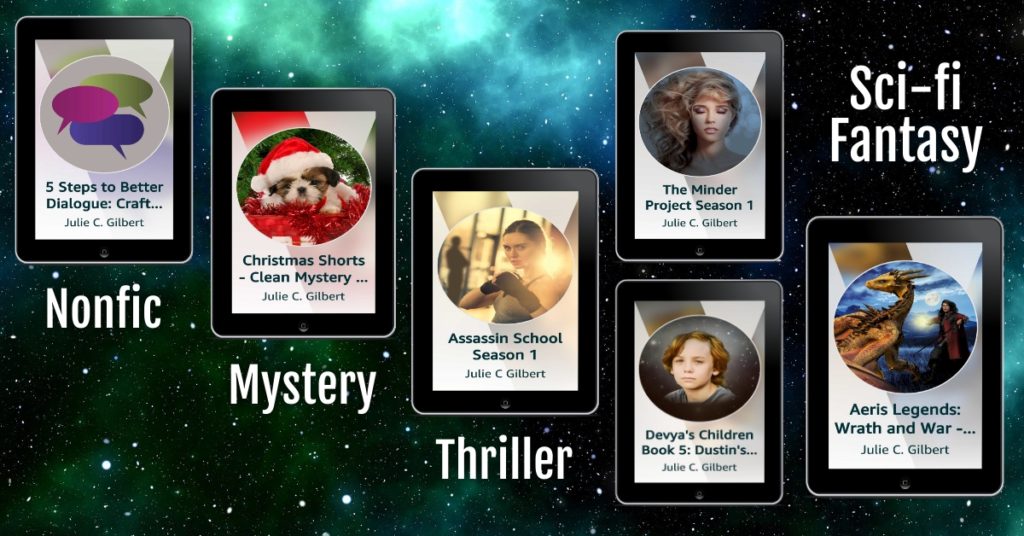 Christmas Shorts – (Mystery, thriller, Christian, suspense; Ongoing; story 1 is complete) Only one story right now, but will be a collection of short stories with characters from across my series. Typically, FBI agents with personal drama. Might feature an abundance of cute puppies.
Assassin School Season 1 – (thriller, YA; Complete) Teen spies try to survive the rigorous training and other drama as powerful people battle to control the Ghost children.
The Minder Project Season 1 – (scifi, genetic engineering, superpowers; shares characters with Dustin's Decision, Updated Wednesdays) The government gave her genetic Gifts. Now, it wants what it paid for from the program.
Dustin's Decision Devya's Children Book 5 – (YA scifi, shares characters with The Minder Project; Complete) Genetically altered teens struggle to navigate the murky world and control their Gifts.
Aeris Legends – Wrath and War (LitRPG, gaming, fantasy) This takes a box-of-chocolate approach to providing lore entries (creatures, quest descriptions, game mechanics) and short stories for a fantasy world.
Earth's Melody – A Light Scifi Romantic Comedy Donatella Velargo, an actress on the run, must choose between anonymity and a desperate (handsome) rebel's cause to save his sister and his planet.
Trials, Tribulations, and Trust Issues (Superheros, superpowers) A young woman who can access almost any superpower gets manipulated into testing them for the government.