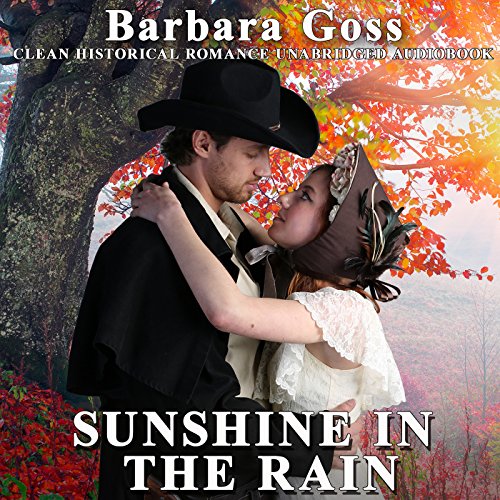 Narrated by Cathy Schrecongost
Run time: 6 hrs and 52 mins
Summary:
Susannah has the misfortune of being within hearing distance as her entire family is murdered by Indians. The story's set in the mid to late 1800's a little after the Civil War in Missouri. When her nightmares and screaming disrupts her aunt and uncle's house, her aunt insists the girl be sent to an asylum. There, she meets a PTSD soldier named Ben and Dr. Carter Harding.
Additional Comments:
This is a clean romance, so it should be a surprise that Susannah and Dr. Harding eventually meet and marry. There's a lot of talk about them doing things newlyweds do, but nothing's described in any detail that would offend sensibilities.
I only yelled at the MC a few times for being stupid.
The narrator didn't bother me. I always listen at 2x speed, which ruins some of the nuances of a performance but also moves them along when they're downright slow. I went to 2.5 with this lady. Though I don't think she had a huge range of male characters, the book really only required 2 main gents, so its was fine. If you think the narrator's too slow, speed up the playback rate.
Carter and Susannah's relationship is sweet.
Cecelia's obsession seemed a tad far-fetched, but I guess there are all sorts of nutjobs in the world. It could just be my modern senses just don't get how truly limited women's prospects were back then.
Conclusion:
Romance isn't my first go-to genre, but Barb Goss's are always intriguing. This one had a tad more action than the last I'd read by her, which I truly appreciated.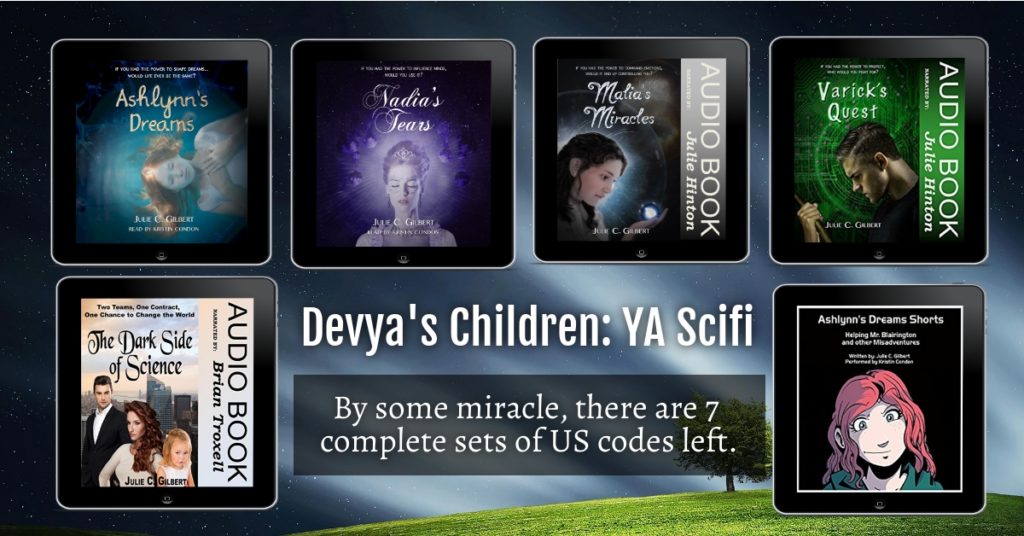 Audiobook Promotions:
33 of my 34 audible titles are listed on Audiobooks Unleashed.
Whether you're looking for mystery or suspense or fantasy, I've got a title for you. Never Again (mystery, suspense) and Reshner's Royal Ranger (epic sci-fi) just made it there.
Note: Filter by US if you're looking for those codes as many titles are out.
Ones I think may still have US codes: Reshner's Royal Ranger, Never Again, Innova, The Golden City Captives, The Holy War, Reclaim the Darklands, Eagle Eyes, Treachery Makes it Tense, Ashlynn's Dreams Shorts, The Dark Side of Science, Ashlynn's Dreams, Nadia's Tears, Malia's Miracles, and Varick's Quest