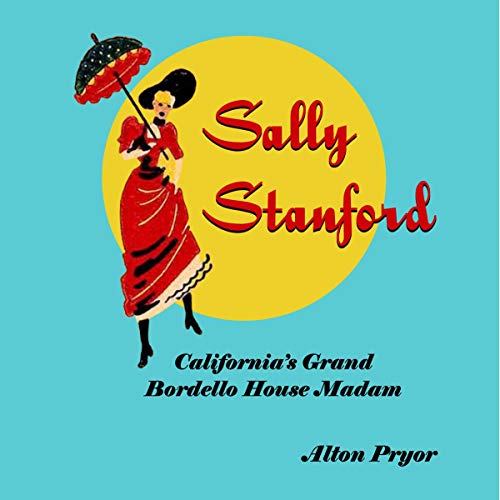 Narrated by Curt Troutwine
Run time: 2 hrs, 20 min
Summary:
It's actually only about ½ about Sally Stanford. Then, it goes into a litany of about 6-8 other madams. Interesting history, but it reads like a book report.
Additional Comments:
Please note that I'm not a huge non-fiction fan, so I tend to get nitpicky.
Not sure why the title centers in on Sally when the second half is about other people. It's slightly misleading. Should have been something like Sally Stanford and other Dynamic Bordello House Madams that Shaped the West (or something like that).
The author is 110% on the side of the House Madams and vilifies the somewhat corrupt committees that tried time and again to shut them down.
It's definitely a unique topic. Seems well researched.
Relatively clean, despite the topic. Still, wouldn't exactly file under clean reads.
I'm totally blanking on Sally Stanford's real name now, but it was interesting to see how she chose her new name.
Conclusion:
If you're up for learning more about a slightly shady side of history, this worth checking out.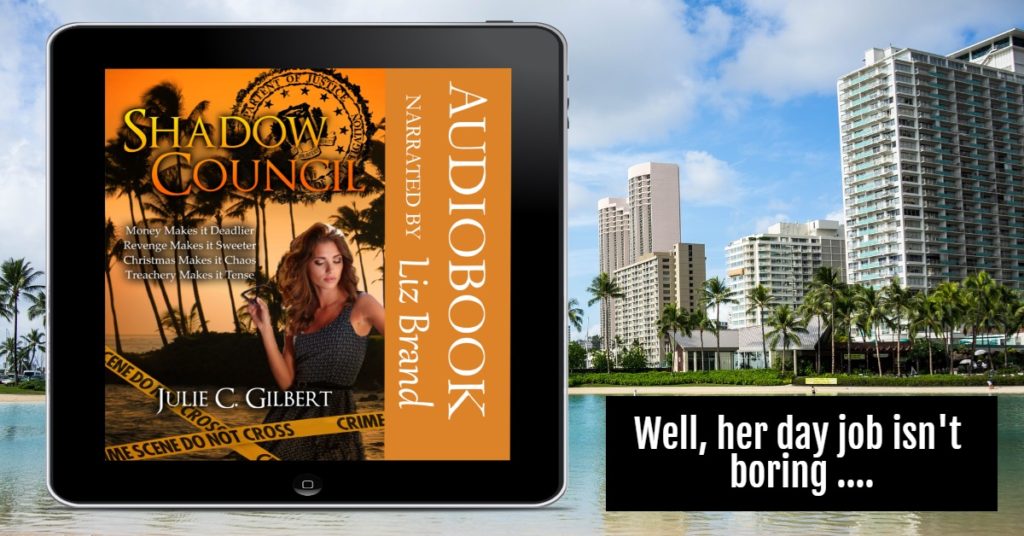 Associate links to follow…
Note: I'm starting to use a few ad sites for audiobooks, so codes are disappearing quickly.
Available Audiobooks: I have free codes for almost everything. That will change very soon.
New Release: The Shadow Council Series 1: Money Makes it Deadlier – An FBI agent gets caught up in a robbery gone wrong.
Shadow Council Book 2: Revenge Makes it Sweeter – A midnight summons calls FBI Special Agent Megan Luchek into a fight for a young girl's life.
Shadow Council Book 3: Christmas Makes it Chaos – The FBI agent gets a strange ally in the quest to prevent chaos from rocking a lot of people's holiday season.
Shadow Council Book 4: Treachery Makes it Tense – The agent and the assassin have to team up if they want to survive.
Shadow Council is also available as a ~13 hr bundle.
The Collins Case – 2 FBI agents track down a kidnapped family. Kid friendly.
If fantasy's more your thing, go Redeemer Chronicles. The first, Awakening, is available as an audiobook.
Ashlynn's Dreams Shorts – a kid deals with her parents' divorce, bullies, and the wonder of discovery.
Try The Dark Side of Science – Genetically altered kids fight for the right to live.
Beyond Broken Pencils – Contemporary literary tale of a school shooting. Ian unleashes his inner demons on his classmates and teachers…
Scratched Off – FBI agent vs a serial killer. When Sam Kerman sets out to hunt a serial killer, he has no idea how personal the case will become.