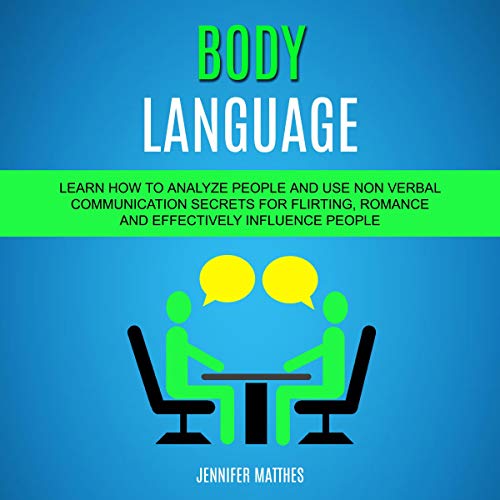 Narrated by Kerin McCurdy
Summary:
Pretty much read the long subtitle and you have a general synopsis of the book. It's about reading people and turning that knowledge to your advantage. (read, manipulation, but for good, I think.)
Additional Comments:
Not as annoying as a lot of nonfiction books I've heard.
Had a few intriguing points.
Narrator did a fine job with this, but I think it might be better to have the ebook rather than the audiobook because it strikes me more as a thing you'd like to reference (flip back to) if you actually wanted to exploit the info included. Having both would be the best of both worlds.
Author seemed knowledgeable, but then again, I know zip about the subject, so it's all new to me. Some is in fact common sense, but it was neat to have everything laid out in an organized manner.
Certain professions rely upon these skills more than others, but in general, it's good to develop a people sense.
Conclusion:
Useful, short book on interpreting body language.
Associate links to follow…
Amazon Prime
The Collins Case – 2 FBI agents track down a kidnapped family. Kid friendly.
If fantasy's more your thing, go Redeemer Chronicles. The first, Awakening, is available as an audiobook.
Ashlynn's Dreams Shorts – a kid deals with her parents' divorce, bullies, and the wonder of discovery.
Try The Dark Side of Science – Genetically altered kids fight for the right to live.
Beyond Broken Pencils – Contemporary literary tale of a school shooting. Ian unleashes his inner demons on his classmates and teachers…
Scratched Off – FBI agent vs a serial killer. When Sam Kerman sets out to hunt a serial killer, he has no idea how personal the case will become.

OR