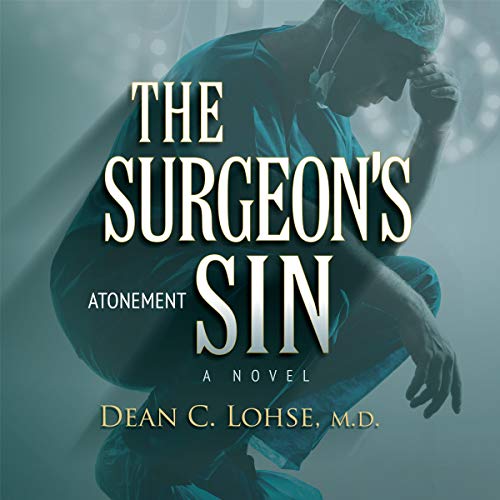 Narrated by Matt Christenson
Run Time: 6 hours and 32 mins
Summary:
Dr. Peter Jensen makes a mistake during brain surgery. The consequences spiral outward, leaving him questioning everything. His marriage is crumbling, his career's a mess, and he's forced to take a perilous journey to get some community service hours.
Additional Comments:
Don't read the blurb unless you want some major spoilers.
It's a Christian book (sort of; there's a fair amount of gospel truth included), but not a typical one. There are some hard-hitting topics in here including suicide and medically assisted suicide. I'm not saying other Christian books avoid such things, but typically, the main character is a Christian and can deal with their problems through that perspective. Not so in this case. Peter's journey is realistic, but I don't think he ever converts, which is typically a hallmark of Christian books.
I don't know enough about medicine to tell if the descriptions of surgery are accurate, but I'm assuming they are since the author is a doctor. That said, they're also not necessarily for the faint of heart. If you get squeamish at descriptions of bloody procedures, maybe try a different book.
I'd consider it a clean book, despite the medical gruesomeness from time to time. However, I think some people may also be annoyed by the MC using the Lord's name in vain. He's not a Christian, so that's not the issue. The inclusion of that, instead of a reference is enough to annoy people who get annoyed by that. For example, there are no f-bombs in here, nor even the reference to such, but there probably wouldn't be a conversation including the term even in passing.
The relationships in here come across as very realistic. The plot points are a tad far-fetched, but that makes the story more exciting.
Performance is well handled.
There's certainly a lot to think about in here. I think it'd be a great book for discussions.
Conclusion:
Exciting family drama combined with medical drama.
Audiobook Promotions …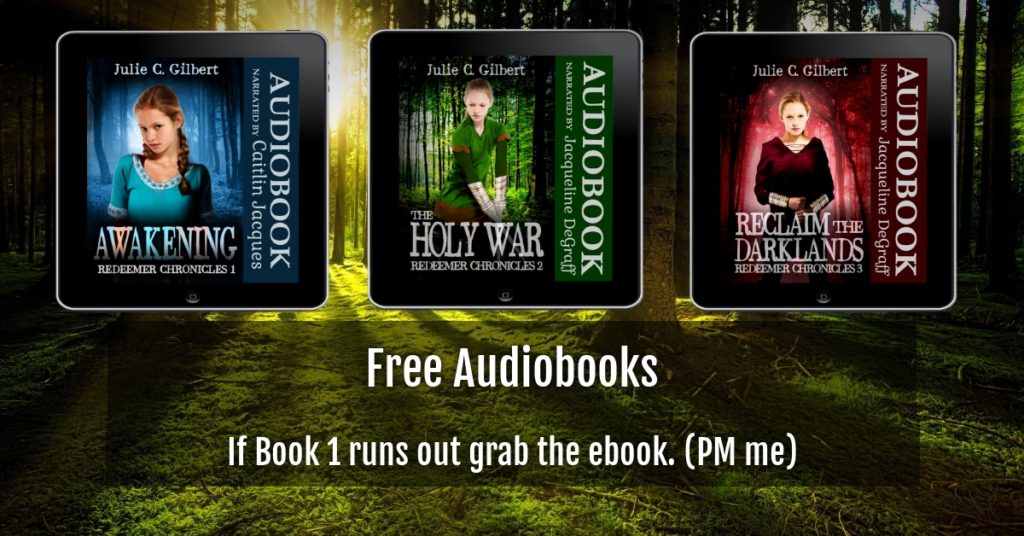 Many of my 44 audible titles are listed on Audiobooks Unleashed.
Whether you're looking for mystery or suspense or fantasy, I've got a title for you. Free codes are probably on audiobooks unleashed.
Normal links go to audible. *The Amazon labeled links are affiliate links. That means I get a very small payment from Amazon if you go through with a purchase.*
Note: Filter by US if you're looking for those codes as many titles are out.
Ones I think may still have US codes: Reshner's Royal Ranger, Never Again, Innova, The Golden City Captives, The Holy War, Reclaim the Darklands, Eagle Eyes, Treachery Makes it Tense, Ashlynn's Dreams Shorts, The Dark Side of Science, Ashlynn's Dreams, Nadia's Tears, Malia's Miracles, and Varick's Quest
There are plenty of UK codes, but not many US ones left.
Redeemer Chronicles (Fantasy)
Awakening – Redeemer Chronicles Book 1, MG fantasy (Amazon) (free codes)
The Holy War – Redeemer Chronicles Book 2, MG fantasy (Amazon) (free codes)
Reclaim the Darklands – Redeemer Chronicles Book 3, MG fantasy (Amazon) (free codes)
River's Edge Ransom – Prequel to Redeemer Chronicles (Amazon) (email devyaschildren @ gmail.com for free codes)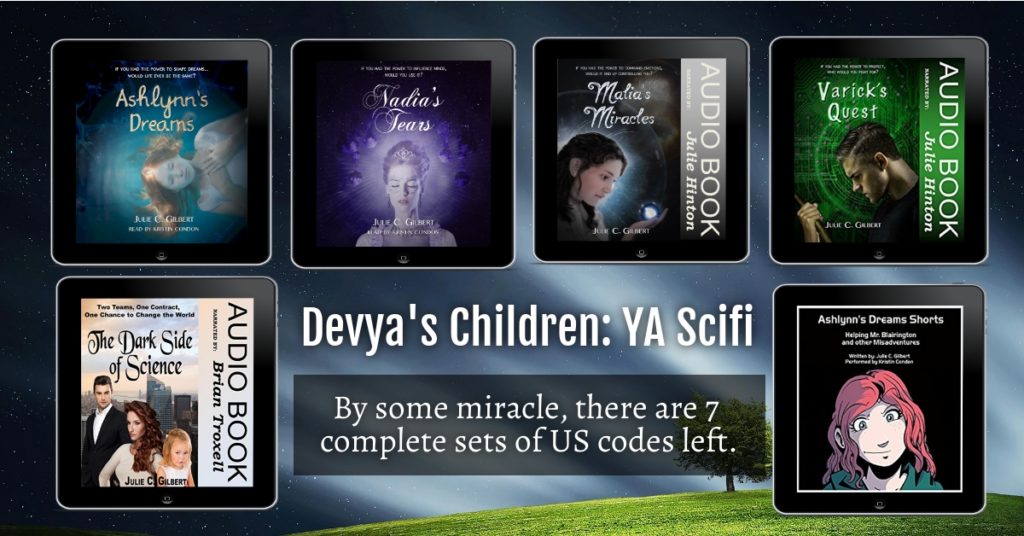 Devya's Children Series Links:
Ashlynn's Dreams Shorts – short stories featuring Jillian. (Amazon) (free codes)
The Dark Side of Science – official prequel to Devya's Children; Genetically altered kids fight for the right to live. (Amazon) (Please email devyaschildren @ gmail.com for free codes)
Ashlynn's Dreams – Genetically altered Dream Shaper learns her gift. (Amazon) (free codes)
Nadia's Tears – Jillian tries to awaken her sister, Nadia, from a coma. (Amazon) (free codes)
Malia's Miracles – Jillian and her siblings try to save a friend's mother. (Amazon) (free codes)
Varick's Quest – Jillian and Danielle get kidnapped. Nadia's also in trouble. (Amazon) (free codes)
More Scifi:
Reshner's Royal Ranger (epic sci-fi) just made it there. (Amazon) (free codes)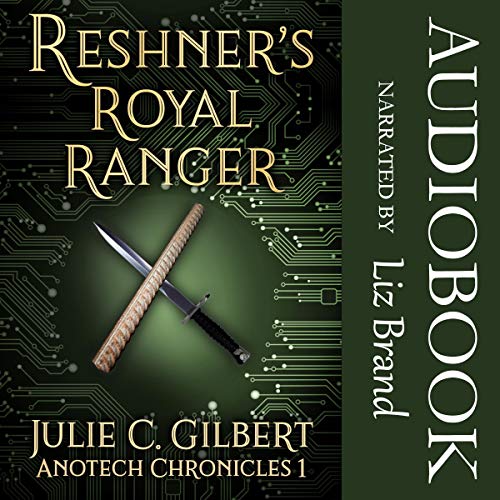 Guardian Angel Files:
Spirit's Bane – Allister and Mina are training to be Guardians. Satan's out to get them. (Amazon) (free codes)
Kindred Spirits – Mina's exiled to Earth. Allister's stuck in the Heavens. (Amazon) (free codes)