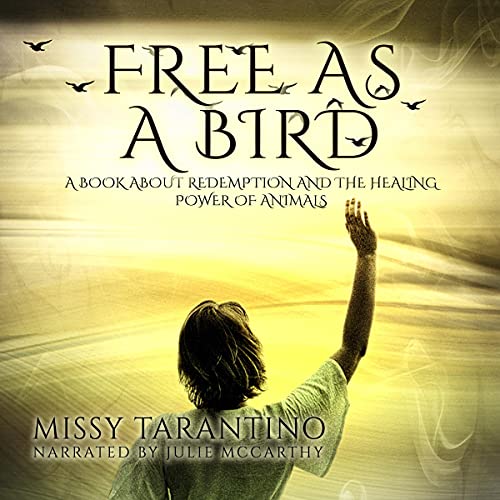 Narrated by Julie McCarthy
Run Time: 6 hrs and 20 mins
Genre: Foster Care, Family Drama
Summary:
Destiny's had a rough life so far. Her mother is a hot mess and pretty much neglects the kid. Eventually, she enters the foster care system. The road to a forever home is fraught with mistrust, bratty behavior, and both conditional and unconditional love.
Additional Comments:
– Parts of the book were extremely annoying to listen to. Content-wise, don't think most of the beginning was made to be comfortable, so that's as designed. Some of the kid-voices were downright painful (part because the kid/character was screeching and/ or throwing a tantrum), but otherwise, it was handled fine. You could tell if a male or female was speaking.
– The bird rehabilitation angle was cool.
– The social worker's a saint.
– The final family is super patient. I liked the fact that at least one family didn't work out for the kid, not for anybody's fault. That's life, so it's important to show that sometimes it's nobody's fault.
– I think it's probably (sadly) accurate for some older foster kids who bounce from home to home because they're behavior is awful, or they're just too old for most couples looking to adopt want to tackle. In that sense, it's a powerful book.
– The end works out swell. You kind of know that will happen if you read the description.
Conclusion:
If you can handle a rough beginning, it's ultimately a touching and powerful book.
Get 5 clean audio promos a month. Sign up here.
Audiobook Promotions …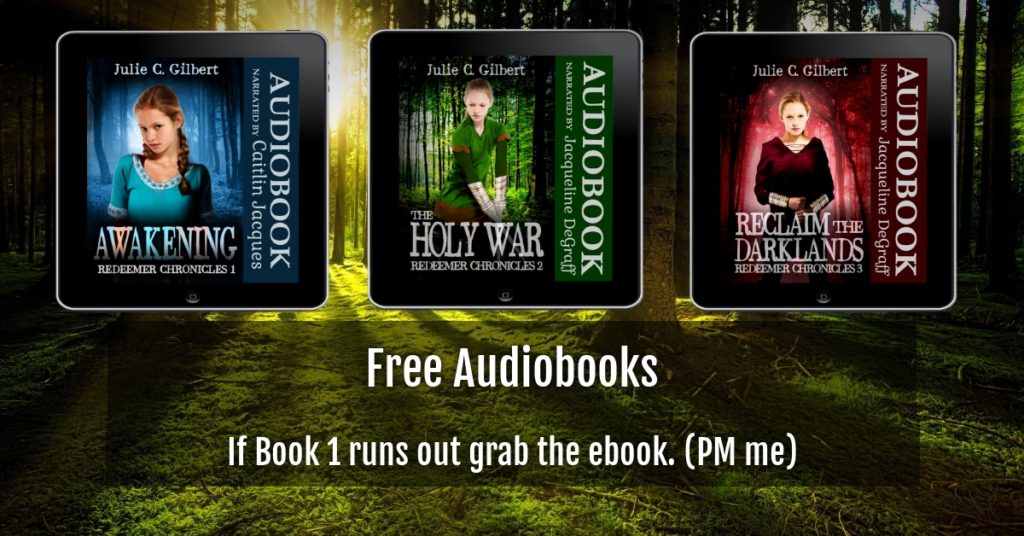 Many of my 57 audible titles are listed on Audiobooks Unleashed.
Whether you're looking for mystery or suspense or fantasy, I've got a title for you. Free codes are probably on audiobooks unleashed.
Normal links go to audible. *The Amazon labeled links are affiliate links. That means I get a very small payment from Amazon if you go through with a purchase.*
Review copies for many titles are available from StoryOrigin.
Redeemer Chronicles (Fantasy)
Awakening – Redeemer Chronicles Book 1, MG fantasy (Amazon) (free codes)
The Holy War – Redeemer Chronicles Book 2, MG fantasy (Amazon) (free codes)
Reclaim the Darklands – Redeemer Chronicles Book 3, MG fantasy (Amazon) (free codes)
River's Edge Ransom – Prequel to Redeemer Chronicles (Amazon) (email devyaschildren @ gmail.com for free codes)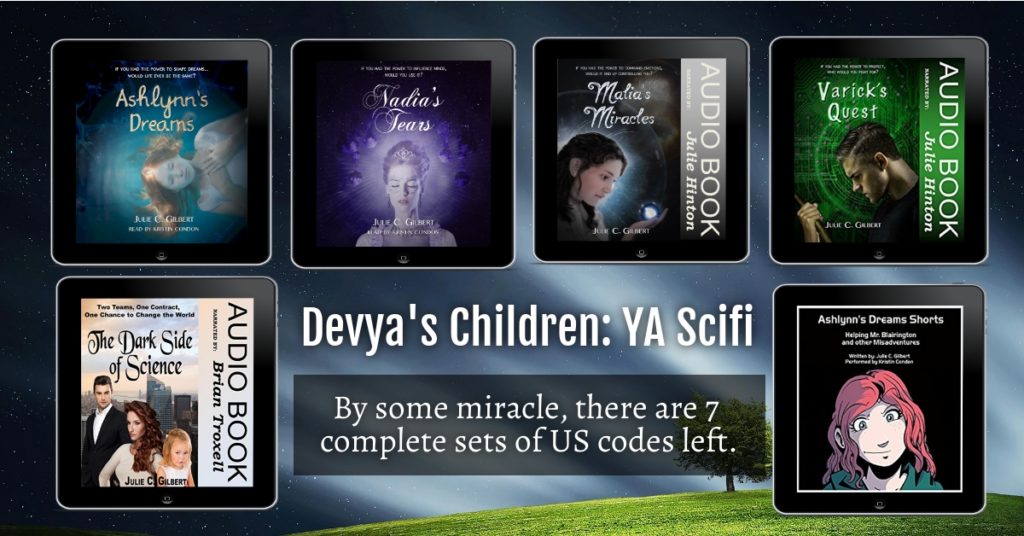 Books 1-4 were re-released in audiobook form in 2021.
Ashlynn's Dreams – Genetically altered Dream Shaper learns her gift. (Amazon) (Request a Review Copy)
Nadia's Tears – Jillian tries to awaken her sister, Nadia, from a coma. (Amazon) (Request a Review Copy)
Malia's Miracles – Jillian and her siblings try to save a friend's mother. (Amazon) (Request a Review Code)
Varick's Quest – Jillian and Danielle get kidnapped. Nadia's also in trouble. (Amazon) (Request a Review Code)
More Scifi:
Reshner's Royal Ranger (epic sci-fi) just made it there. (Amazon) (click for sample)
If you're all in and want to review the entire trilogy (~35 hrs!) go here.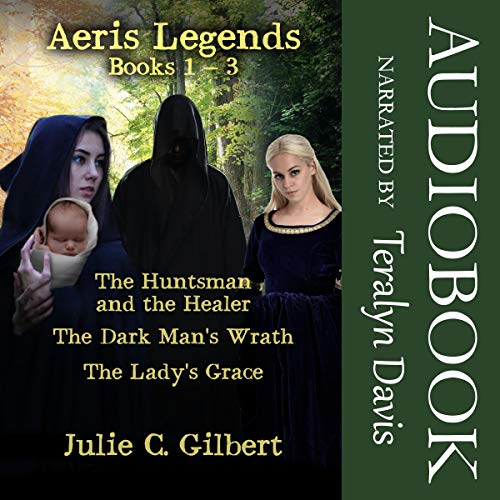 Aeris Legends Books 1-3 ~17 hrs of epic fantasy. (Request a Review Copy)