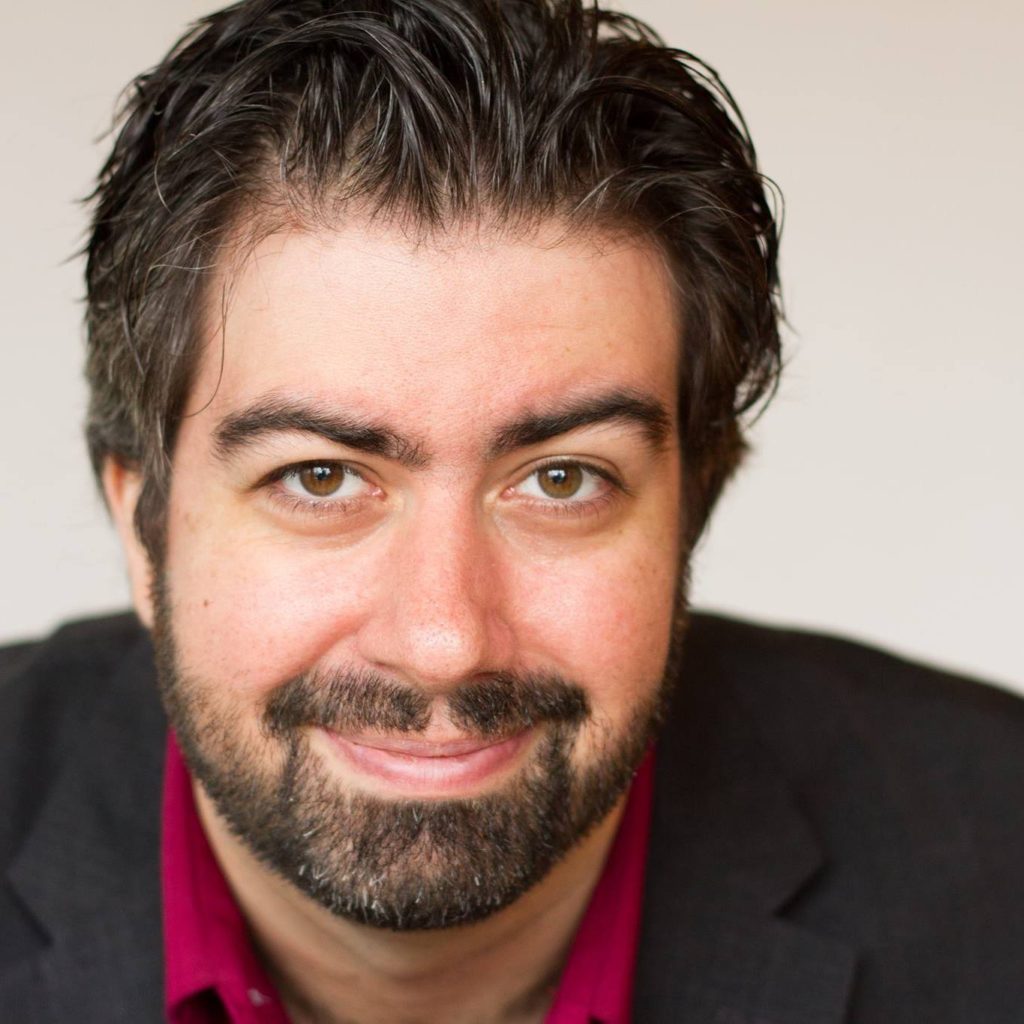 Let's get right to it. Today, we have Nicholas Santasier. He's worked as both an audio engineer and as a narrator.
About your current Work … whatcha workin' on?
Currently wrapping up a podcast project: Zither
What brought you to working on this project?
Originally it was an audiobook, after a lot of conversations with the producer, we changed it into a dual narration with my partner, Alexandra Cohler, and into a podcast/radio play.
What was the hardest part of bringing this story to life?
Just working around multiple schedules in COVID quarantine.
Do you have a favorite character voice from the project? Why/ why not?  
Oh, I have tons with this one.
Do you have a favorite chapter from the project? Why/ why not?
Again, several, it's so well written and developed.
Is there anything you'd like listeners to know about this work before they hear your performance?
Sit back, relax, and enjoy it when it's released!
Me: Sounds like a good attitude.
About your other works:
How many other works have you narrated?  
Over 50, under 100 as a narrator, over 80, less than 100 as an engineer
What was the most challenging other work you've voiced? Easiest? Most fun? What made it hard, easy, fun??  
A Thousand Stones – multiple voices and languages, involved the author sending me German recordings and I parroted them out in character voices. Easiest was any of the shorter books I did as they were really one and done sessions. Funnest (not counting Zither) is Arkeepers: lots of fantastical voices and characters. So much fun. Also got to develop a trailer for the 4 books out right now.
Can you recommend any of your other titles for us? What about the work is appealing?
I do a lot of variety, but would recommend the fiction pieces. My non-fiction work is random and I don't understand listening to non-fiction titles as audiobooks.
Which work are you most proud to have been a part of? Why?
Zither, Arkeepers, The Crimson Knight, The Starlight Chronicles
About you/random ques:
What drew you to voice acting?  
Trained in theatre and film acting. Started doing radio plays and OS recorded voices. It opened me up to more roles than I was being cast for in person.
Is this the only acting you do? If you do other forms of acting, which is your favorite and why?
I do theatre and film/tv, also a lot of physical performances. Each has it's own unique challenges and excitement, but I think VO is my favorite right now.
Do you have a process when you approach a work? Please describe it for us.
Read the script, highlight and color coordinate character voices, look up/research any pronunciations with the author, along with any info they feel I need to know ahead of time. Discuss and pitch voices. Start recording!
What's one random thing people don't really know about you?  
I sing. Also, I'm an engineer, primarily for audiobooks – I freelance, and have also done a webinar for VO Dojo where I introduce ACX and it's set up with a few other panelists.
If you could only leave 1 lasting impression on the world, what would it be?
Characters that can be passed down through the ages.
Do you get to read for fun? Do you have a favorite genre to read for fun?
I do read, a lot. I like fantasy (Tolkien, Gaiman), comics (Batman, X-men, etc), and some historical fiction (Ken Follett and Arturo Perez-Reverte).
Do you have other hobbies? What do you do to relax?  
I do photography, hike, draw, play piano, currently I am planning a wedding with my brand new fiancee. 🙂
Me: Wow. Congratulations. Best of luck with the wedding planning.
What kind of movies do you enjoy?  
Action, sci-fi, fantasy, historical fiction – I watch just about everything.
Me: That does sound quite well-rounded.
If somebody wanted to check out more of your works, how would they do that?
Social Media Links:
nsantasier on Instagram, Twitter, facebook, linkedin and youtube
Thanks for stopping by today. It was very nice to meet you.
Audiobook Promotions …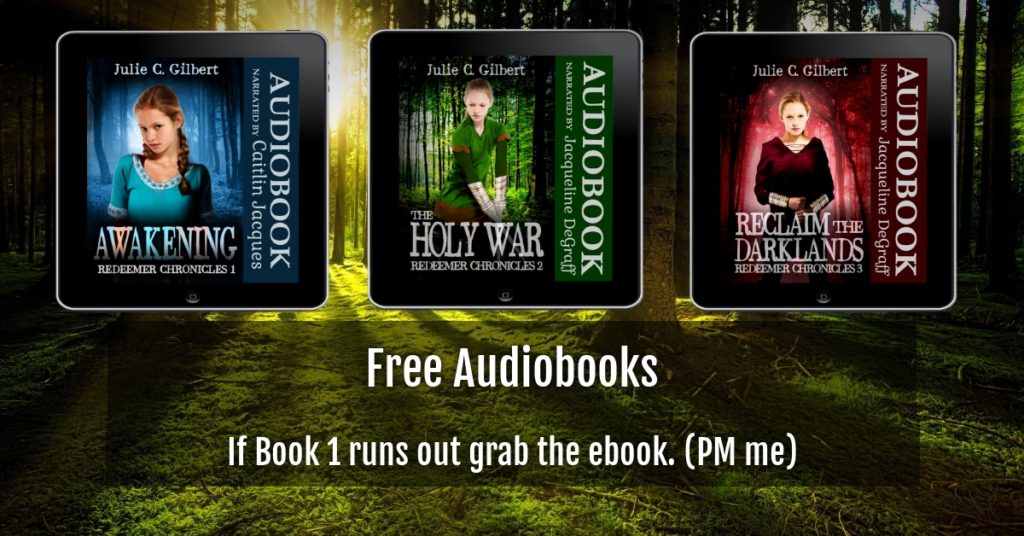 Many of my 42 audible titles are listed on Audiobooks Unleashed.
Whether you're looking for mystery or suspense or fantasy, I've got a title for you. Free codes are probably on audiobooks unleashed.
Normal links go to audible. *The Amazon labeled links are affiliate links. That means I get a very small payment from Amazon if you go through with a purchase.*
Note: Filter by US if you're looking for those codes as many titles are out.
Ones I think may still have US codes: Innova, The Golden City Captives, The Dark Side of Science, Malia's Miracles, and Varick's Quest.
There are plenty of UK codes, but not many US ones left.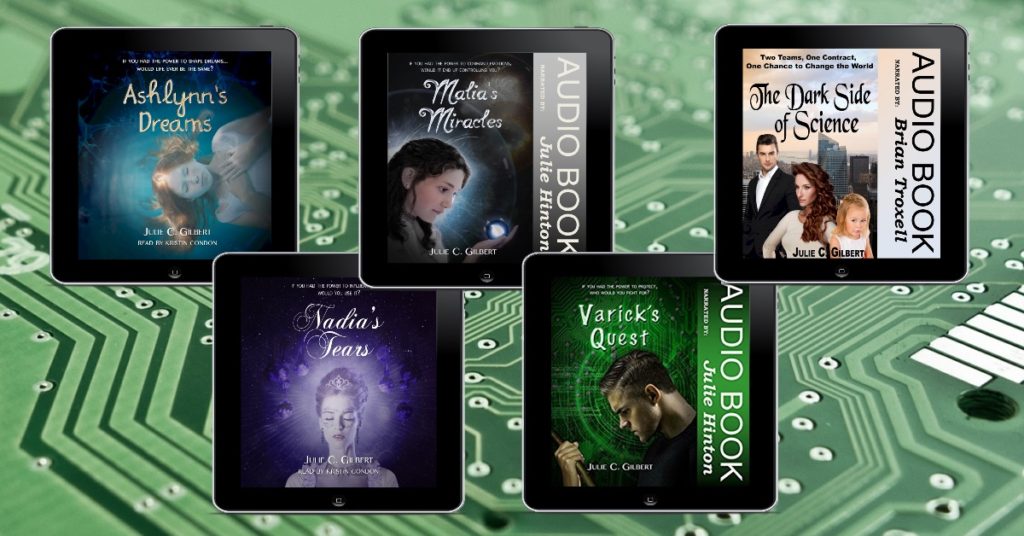 Redeemer Chronicles (Fantasy)
Awakening – Redeemer Chronicles Book 1, MG fantasy (Amazon) (free codes)
The Holy War – Redeemer Chronicles Book 2, MG fantasy (Amazon) (free codes)
Reclaim the Darklands – Redeemer Chronicles Book 3, MG fantasy (Amazon) (free codes)
River's Edge Ransom – Prequel to Redeemer Chronicles (Amazon) (email devyaschildren @ gmail.com for free codes)
Devya's Children Series Links:
Ashlynn's Dreams Shorts – short stories featuring Jillian. (Amazon) (free codes)
The Dark Side of Science – official prequel to Devya's Children; Genetically altered kids fight for the right to live. (Amazon) (Please email devyaschildren @ gmail.com for free codes)
Ashlynn's Dreams – Genetically altered Dream Shaper learns her gift. (Amazon) (free codes)
Nadia's Tears – Jillian tries to awaken her sister, Nadia, from a coma. (Amazon) (free codes)
Malia's Miracles – Jillian and her siblings try to save a friend's mother. (Amazon) (free codes)
Varick's Quest – Jillian and Danielle get kidnapped. Nadia's also in trouble. (Amazon) (free codes)
More Scifi:
Reshner's Royal Ranger (epic sci-fi) just made it there. (Amazon) (free codes)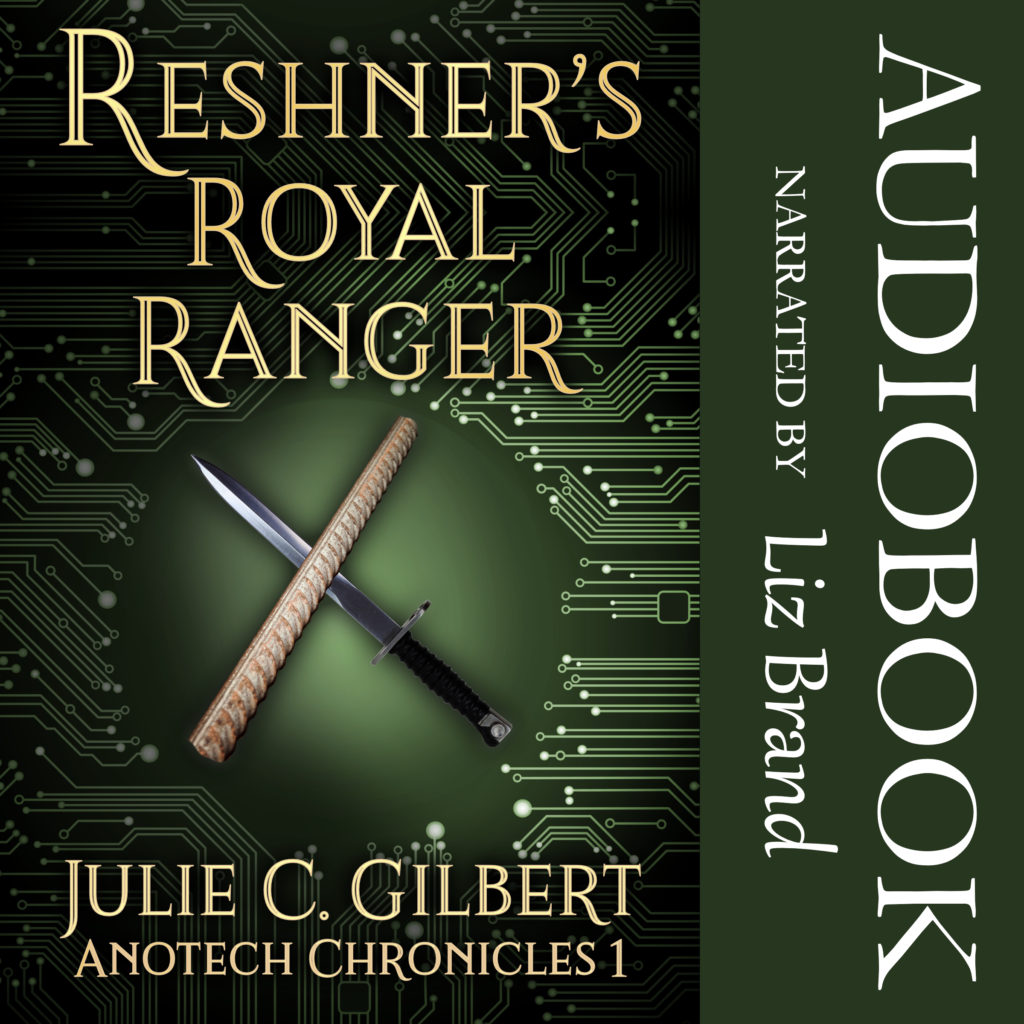 Guardian Angel Files:
Spirit's Bane – Allister and Mina are training to be Guardians. Satan's out to get them. (Amazon) (free codes)
Kindred Spirits – Mina's exiled to Earth. Allister's stuck in the Heavens. (Amazon) (free codes)