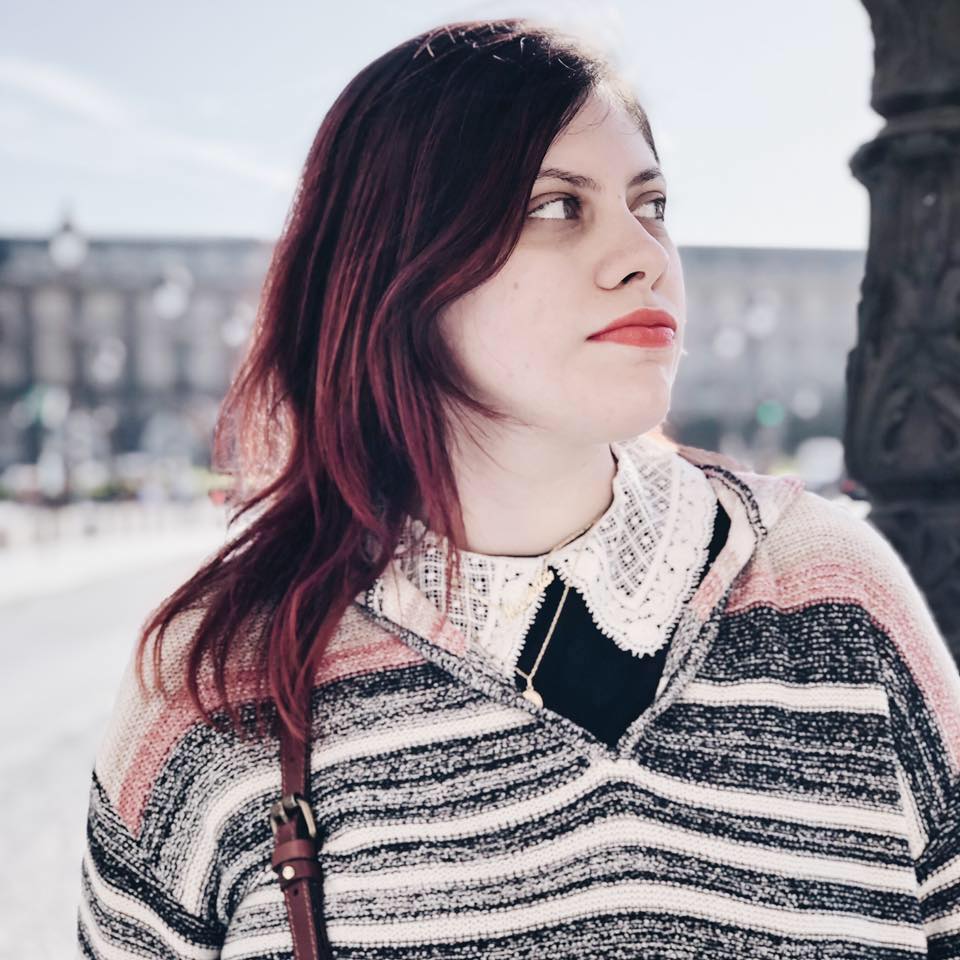 What would you like to share with us about who you are?
I'm an Idaho-based writer who has been at it for 2 decades now. I wrote my first story when I was about eight. I was under the dining room table with a notebook. I remember feeling as if the act of putting pen to paper was sacred, fearing that it would be spoiled if someone saw my work. I think that's when I realized writing is my vocation.
When I'm not writing, I'm trying to pick up new artistic hobbies. I can play some piano (not enough to perform in front of someone!), and I'm teaching myself to paint with watercolors. I am also a traditional book hoarder—too many books, not enough space!
I'm a coffee person rather than a tea person, but I do appreciate a pretty tea set to drink my coffee out of. I do enjoy a good orange flavored tea. That is my favorite tea flavor!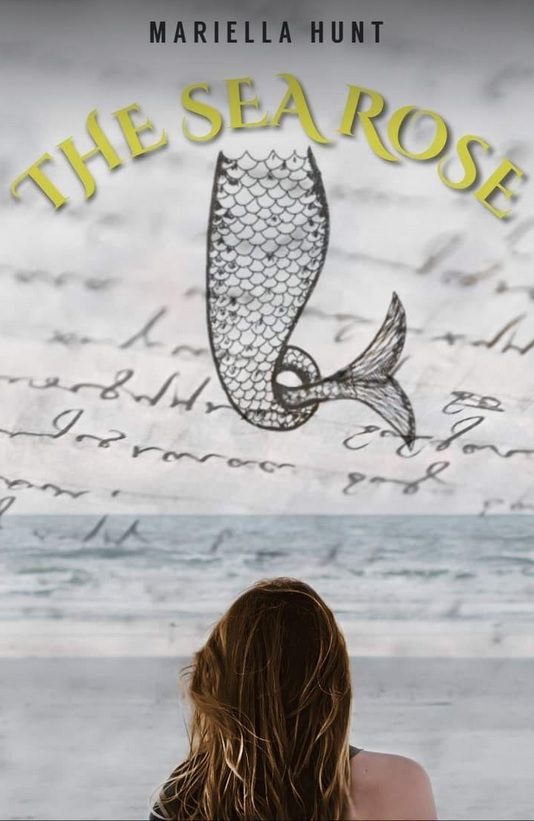 Tell us about your Vella story.
The Sea Rose is my baby. I started writing about mermaids in a Regency England setting almost five years ago. I have completed it under different titles, shown it to beta readers, completely revamped the plot … I even gave up on it once. This led to a cycle of perpetual edits and never having a version I could show others. It was a puzzle I kept undoing.
The Sea Rose is a clean historical fantasy. I have done a lot of research to try and get the facts straight. Imagine Pride and Prejudice with mermaids; in this Regency world, Half-Mer children walk among them. Given the societal differences, the Half-Mer are low on the social ladder—lower even than 'clean-blooded' poor. The rich pretend they do not exist. The only person who tried to stand up for their rights, Lord Julian Finch, was murdered.
This book follows two points of view. We have Lord Peter West, made an earl too young by the death of his father, finding himself by accident in the taboo district of the Half-Mer. It also follows the late Lord Finch's daughter, Rose, who was forced to flee with her mother when Lord Finch was killed. Complicated connections from the past could make them into best friends or drive them apart.
Will Rose find it in her heart to forgive? Will Peter try and help the Half-Mer, once he has seen how miserably they live?
I designed the book cover currently being used for Kindle Vella, but hope for something a bit more dramatic as I continue adding chapters. The story is going to enter a period of darkness; the bright yellow looks a bit too YA for the tale it covers!
Do you write in other genres?
I have several drafts of other stories in various genres. I won't touch horror, erotica, or anything that could possibly get too dark. I've written Christian fiction, YA romance, Regency romance without magic, and I have co-written some stories with friends which I really enjoyed. I think that one day I will try to write a mystery, but those are like the 5,000-piece puzzles that I always eye warily at the store!
I want to write a few short story anthologies. I like the idea of microfiction and how it can bring me into the world I've created in just a page or less. It helps me to develop this world and also improves my writing. Maybe one day I can publish a collection of tales from the Half-Mer world! It would be fun to write, and I hope that it would also be fun to read.
What got you into writing?
My dad works at Barnes and Noble so I grew up among shelves of brilliant stories, breathing in the scent of tales yet to be discovered. That was a heavy influence on me, later becoming a useful resource when I started writing my own books. I have a hard time holding back when I visit Barnes and Noble, so my room is full of books I've yet to read.
I also grew up in a house where there were always books around. When I was a baby, my grandma would sit me on her knee and read me childrens' books. All of these little things planted a desire in my heart to one day write someone's favorite book. If I can provide one person with an escape that they thoroughly enjoy or craft a character they love, I consider it a success.
Random Question:
If you could have dinner with anybody (alive or dead) who would it be and why?
Since I'm a history geek this is a really difficult question, but thought provoking in a good way. I would like to meet Jane Austen and have a chat with her over tea—not necessarily to talk about books, but to know what her personality was, what she gossiped about, and her own opinions as a person. This might be cheating, but I would love to drop in at the Bronte home and hang out with the siblings as they all wrote their stories. Charles Dickens, of course, is my literary hero—and the reason I chose to go with Kindle Vella, since I have always wanted to write a story in a periodical style the way he did.
Outside of the literary world, I would love to meet St. Hildegard of Bingen (google her—she's awesome), Stan Laurel and Oliver Hardy, Vincent van Gogh. Beethoven wrote the most famous song in the world deaf; somehow I'd love to have a conversation with him and tell him about all of the bad music we hear on the radio today.
Social Media:
Facebook: https://www.facebook.com/mariellahuntauthor
Twitter: https://twitter.com/mariellahunt
tiktok: mariellahunt
If you want to get 5 clean audio promos a month. Sign up here.
Have You Tried Kindle Vella Yet?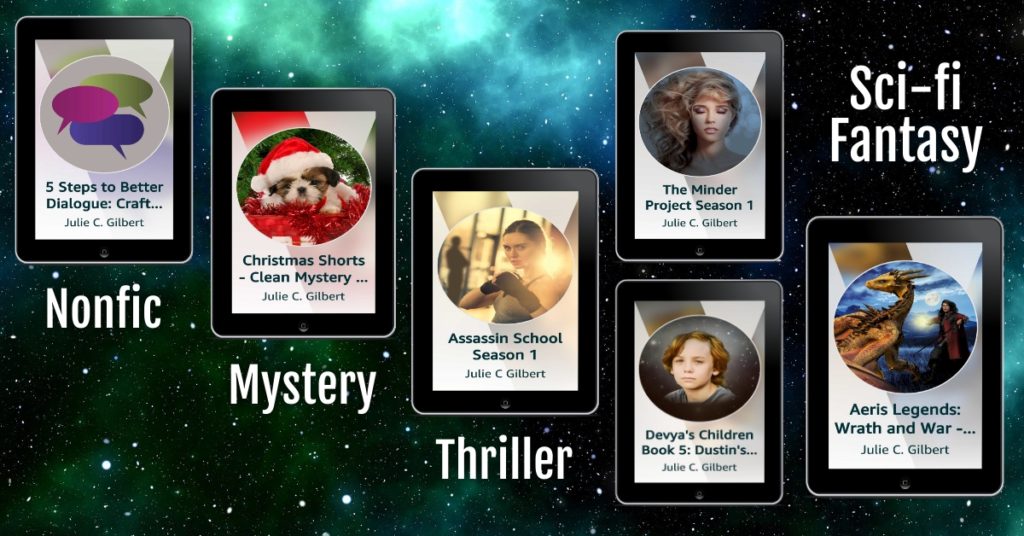 5 Steps to Better Dialogue – (nonfiction, writing skills; Complete) I feel like nonfiction titles should come with spoiler tags. This is a book for writers seeking to learn more about the creation of realistic characters and dialogue.
Christmas Shorts – (Mystery, thriller, Christian, suspense; Ongoing; story 1 is complete) Only one story right now, but will be a collection of short stories with characters from across my series. Typically, FBI agents with personal drama. Might feature an abundance of cute puppies.
Assassin School Season 1 – (thriller, YA; Complete) Teen spies try to survive the rigorous training and other drama as powerful people battle to control the Ghost children.
The Minder Project Season 1 – (scifi, genetic engineering, superpowers; shares characters with Dustin's Decision, Updated Wednesdays) The government gave her genetic Gifts. Now, it wants what it paid for from the program.
Dustin's Decision Devya's Children Book 5 – (YA scifi, shares characters with The Minder Project; Complete) Genetically altered teens struggle to navigate the murky world and control their Gifts.
Aeris Legends – Wrath and War (LitRPG, gaming, fantasy) This takes a box-of-chocolate approach to providing lore entries (creatures, quest descriptions, game mechanics) and short stories for a fantasy world.