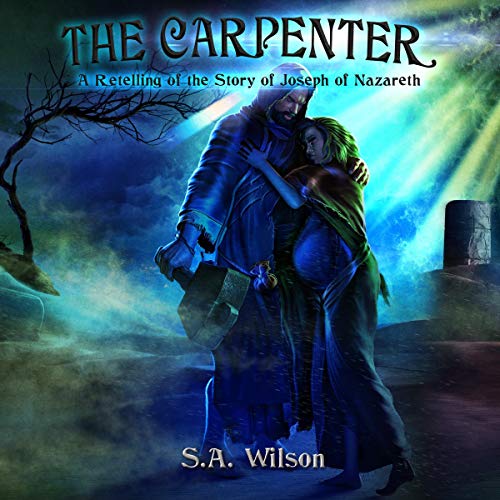 Summary:
This is a fantasy-laced retelling of Joseph and Mary's journey to Bethlehem.
Additional Comments:
Haven't read many retellings, so I can't really compare to others.
Action packed for a story of one journey given half a line in the Bible.
Delves quickly into fantasy realm. (not necessarily bad)
Characters are interesting for the most part, but Joseph's emotional development got annoying. He's the hero through ¾ of the book, then once Mary has to save him and he has a distinct blue spell where he's questioning everything. "Maybe I'm not cut out for this job" sort of thing. (Seriously, man pride, now? Mary's pregnant, being dragged all over creation, pursued by Roman soldiers and now she's gotta prop up your wounded ego too?)
The use of interludes was confusing. I'm not entirely sure why the horde chapters were identified as interludes.
Performance was okay, but Lars Mikaelson sounded almost exactly like Mikael Narramore and that was distracting.
Conclusion:
Worth reading or hearing if you can suspend disbelief.
*I was given a free copy of the audiobook. I freely chose to review it.
Audiobook Promotions: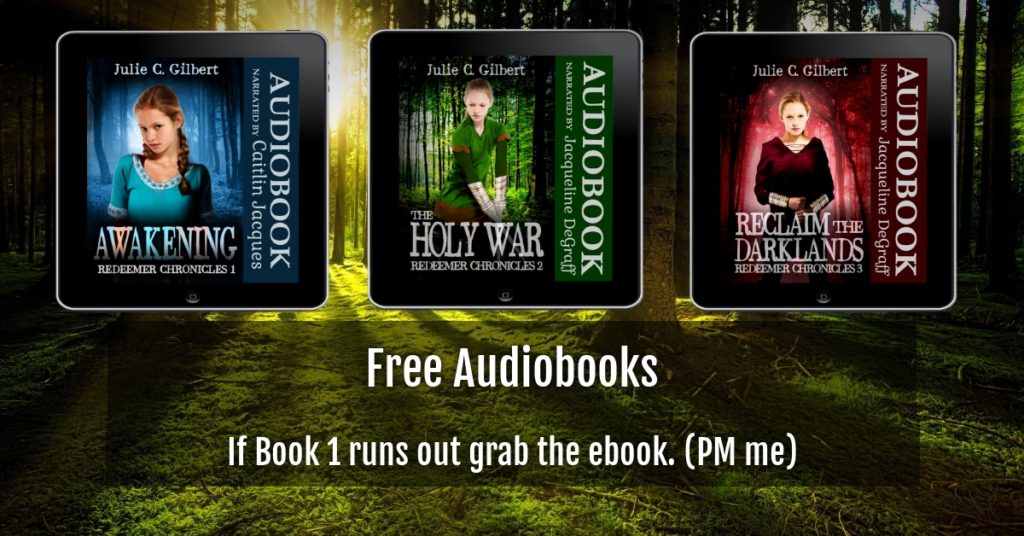 33 of my 34 audible titles are listed on Audiobooks Unleashed.
Whether you're looking for mystery or suspense or fantasy, I've got a title for you. Never Again (mystery, suspense) and Reshner's Royal Ranger (epic sci-fi) just made it there.
Note: Filter by US if you're looking for those codes as many titles are out.
Ones I think may still have US codes: Reshner's Royal Ranger, Never Again, Innova, The Golden City Captives, The Holy War, Reclaim the Darklands, Eagle Eyes, Treachery Makes it Tense, Ashlynn's Dreams Shorts, The Dark Side of Science, Ashlynn's Dreams, Nadia's Tears, Malia's Miracles, and Varick's Quest
Devya's Children Series Links:
Ashlynn's Dreams Shorts – short stories featuring Jillian.
The Dark Side of Science – official prequel to Devya's Children; Genetically altered kids fight for the right to live.
Ashlynn's Dreams – Genetically altered Dream Shaper learns her gift.
Nadia's Tears – Jillian tries to awaken her sister, Nadia, from a coma.
Malia's Miracles – Jillian and her siblings try to save a friend's mother.
Varick's Quest – Jillian and Danielle get kidnapped. Nadia's also in trouble.