Introduction
Today, we have an interview with audiobook narrator, Rebecca Ehrenpreis. Thanks for joining us. Hope you like learning more about Rebecca and her work.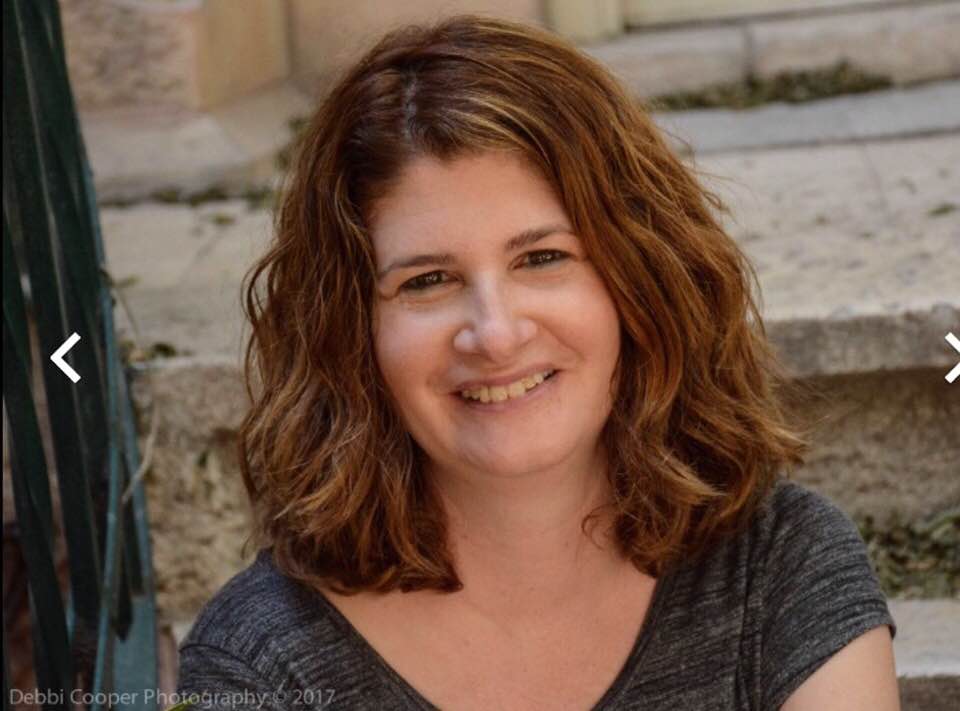 Featured project: Nightscape by Stephen R. George.
What brought you to working on this project?
Rebecca: I was interested in working on a mystery because I enjoy guessing what's going to happen next. I really like the twists and turns and surprises a mystery has. I did a search on ACX and Nightscape written by Stephen R. George came up. I auditioned for it and a month later heard back from the publisher, Crossroad Press. I was accepted as the narrator. This is a Horror Mystery. I have to admit that I was so into it that sometimes when my daughter knocked on the door of my sound booth, I was so frightened that I started screaming. It happened more than once. 
Me: That sounds both amusing and terrifying.
Do you have a favorite character voice from the project? Why/ why not?  
I really like the voice I used for Bonnie Laine and also for the Red haired woman. They were both unique. I had never used them before.
How many other works have you narrated? 
I am now up to Book 6.
What was the most challenging other work you've voiced? Easiest? Most fun? What made it hard, easy, fun??  
This book was quite challenging because there were so many characters. Another book that I enjoyed Narrating was Delusional by Carolyn Adams, a mystery thriller. 
Can you recommend any of your other titles for us? What about the work is appealing?
I am working now on a Romance. I also enjoy it. It is a warm happy story. 
Which work are you most proud to have been a part of? Why?
Nightscape. The story line and Bonnie, the heroine, she and I are alike in many ways. I really understood her. We had similar circumstances. I am also divorced and brought two children up on my own. 
What drew you to voice acting?
I always enjoyed it. I used to create radio plays on my tape recorder when I was a kid and make up different characters. Then, later on in life, when I lived in London, I worked for a voiceover agency that sometimes cast me for voice acting jobs. It was a lot of fun.   
Is this the only acting you do? If you do other forms of acting, which is your favorite and why?
Rebecca: My most favorite acting part was in high school when I played the role of Nurse Ratched in One Flew Over The Cuckoo's Nest. The director of the play was the drama teacher at my high school, The Frisch School in Paramus, New Jersey. He was also the assistant producer of the famous off Broadway musical, The Fantasticks. Former students I have randomly bumped into throughout the years, still remember my part in the play. Even the principal of the school would call me, Nurse Ratched. Still today.
Me: Oh, neat. I think I've heard of that school.
What's one random thing people don't really know about you?  
That I am really funny.
Do you get to read for fun? Do you have a favorite genre to read for fun?
Yes, I love mysteries, thrillers, biographies, and books on the Holocaust. My mother is a survivor of the Holocaust from France.
Do you have other hobbies? What do you do to relax?  
I love dancing. I like Zumba. At home, I like to exercise to a website called, Just Dance.com. It's a lot of fun. 
What kind of movies do you enjoy?
I like comedies, thrillers, tearjerkers, and documentaries.
Conclusion
We hope you've enjoyed getting to know a little more about Rebecca. You can find all her Audible books here.
If you'd like to read more about Rebecca, check out her website.
http://rebeccavoice.com/audiobooks/
Audiobook Promotions …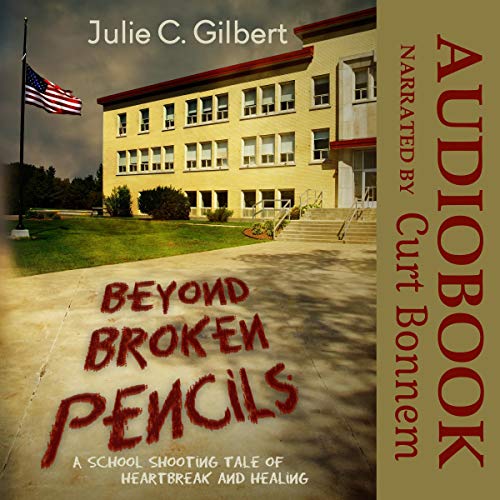 ACX recently changed the policy on audiobook codes. There will be far less in the future, and they do not count as sales, so grab books while you can.
Feb Promos on Audiobook Crave.com (requires email sign in):
5 Steps to Surviving Chemistry
Spirit's Bane (Guardian Angel Files Book 1)
Kindred Spirits (Guardian Angel Files Book 2)
Violence in Vegas (Eagle Eyes Book 1)
Rescue in Reno (Eagle Eyes Book 2)
Danger in Dallas (Eagle Eyes Book 3)
Devya's Children Series Links:
Ashlynn's Dreams Shorts – short stories featuring Jillian.
The Dark Side of Science – official prequel to Devya's Children; Genetically altered kids fight for the right to live.
Ashlynn's Dreams – Genetically altered Dream Shaper learns her gift.
Nadia's Tears – Jillian tries to awaken her sister, Nadia, from a coma.
Malia's Miracles – Jillian and her siblings try to save a friend's mother.
Varick's Quest – Jillian and Danielle get kidnapped. Nadia's also in trouble.
Check out my other titles available on Audiobooks Unleashed:
Beyond Broken Pencils – contemporary, literary
Shadow Council Combo (Books 1-4)
(Alternately, the individual titles can be found on Audiobook Crave
SC 1: Money Makes it Deadlier
SC 2: Revenge Makes it Sweeter
SC 3: Christmas Makes it Chaos
SC 4: Treachery Makes it Tense)
Eagle Eyes – mystery thriller
Scratched Off – mystery, thriller; FBI agent vs serial killer, more intense than Shadow Council/Eagle Eyes
Awakening – Redeemer Chronicles Book 1, MG fantasy
The Holy War – Redeemer Chronicles Book 2, MG fantasy
Reclaim the Darklands – Redeemer Chronicles Book 3, MG fantasy
The Collins Case – Heartfelt Cases Book 1, Christian mystery
The Kiverson Case – Heartfelt Cases Book 2, Christian mystery
The Davidson Case – Heartfelt Cases Book 3, Christian mystery
Other titles on Audiobook Crave (but buried deep):
5 Steps to Better Blurbs – for authors
Innova – Christian Dystopia
The Golden City Captives – short fantasy
Fatal Interest – short mystery/thriller