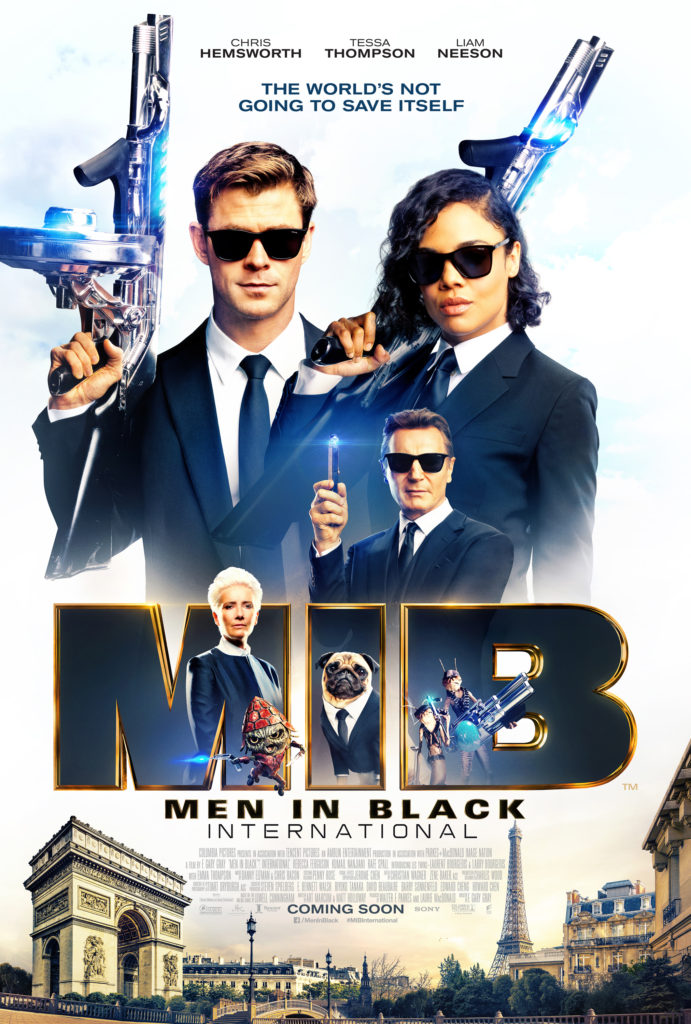 *Spoilers Possible
Summary:
Had some time to kill last Friday (6/21/19), so I decided to see MIB 4 again. Was it worth it? Yes. This is the type of movie that's better to see in theaters. Also, it's nice to be able to pay more attention to the little details rather than the big picture.
Additional Comments:
Would I see it a third time? Probably not with the same people, but if the chance arose, sure.
What did I pick up on this time? The story doesn't have all that many twists, but the tie-ins between the past and the present were a little clearer the second time around.
If you're a diehard MIB fan, you'll likely enjoy seeing it twice to catalog the little throwbacks to the original.
It's a standalone movie, but there are enough tie-ins and references to make it fun to search for such things. I really like the paintings in the back of High T's office. I bet anything some day they end up being auctioned for a charity.
The buddy cop relationship between Agent M and Agent H is also fun to focus on upon rewatch. There are a few moments at the end where it could have gone either way, but I like the road they chose.
I definitely missed the bulk of the Riza connection the first round.
I still love Pawny. 90% of his lines are awesome.
Conclusion:
Go see the movie in a theater.
Associate links to follow…
Amazon Prime
The Collins Case – 2 FBI agents track down a kidnapped family. Kid friendly.
If fantasy's more your thing, go Redeemer Chronicles. The first, Awakening, is available as an audiobook.
Ashlynn's Dreams Shorts – a kid deals with her parents' divorce, bullies, and the wonder of discovery.
Try The Dark Side of Science – Genetically altered kids fight for the right to live.
Beyond Broken Pencils – Contemporary literary tale of a school shooting. Ian unleashes his inner demons on his classmates and teachers…
Scratched Off – FBI agent vs a serial killer. When Sam Kerman sets out to hunt a serial killer, he has no idea how personal the case will become.

OR