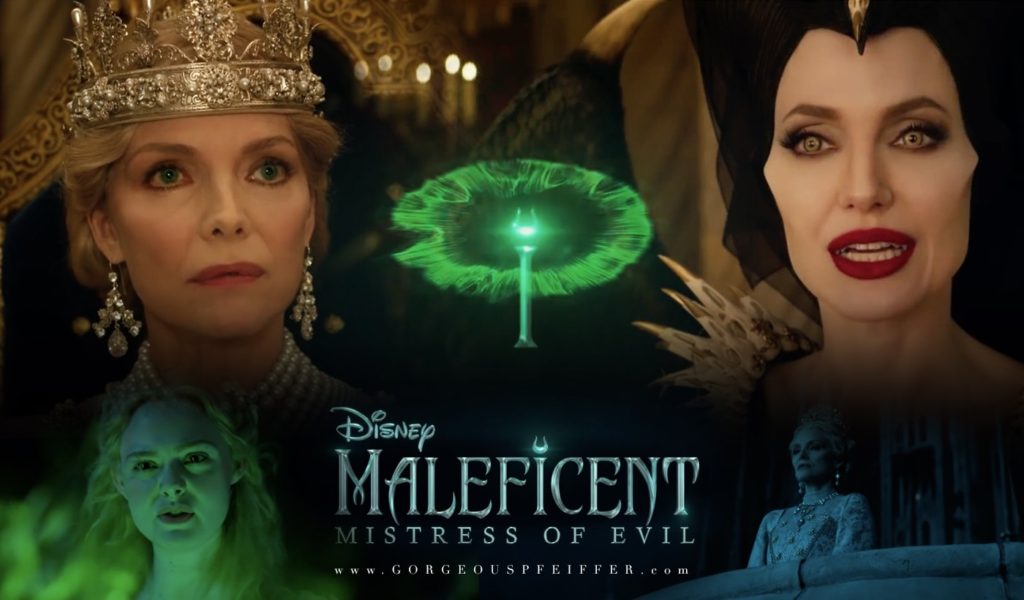 Starring Angelina Jolie, Elle Fanning, Michelle Pfeiffer, Harris Dickenson
*May be spoilers in discussion
Summary:
A completely superfluous sequel that still ticks off the will-entertain-you-for-2-hours box. Aurora (Elle Fanning) is engaged to Prince Phillip (Harris Dickenson). True love at last and all that rot, or is it?
Additional Comments:
Story 4/5: The queen's diabolical plan is intriguing to watch unfold. They had to pull a few eye-roll-worthy story contortions to let things end just the way they wanted, but it worked out in the end.
About a half hour of the movie could have been skipped completely.
The song Sound of War would fit parts of the movie perfectly.
Humor 3/5: Sadly, lacking overall.
Visuals 4/5: It looks pretty if you're into that weird candy-coated look that Disney has become super fond of in the last decade.
The exploration of the dark fae reminds me of the new How to Train Your Dragons movie. The scene has the same feel.
I don't even think it's a matter of falling short of great expectations. The movie's just largely forgettable. I saw it Monday and literally almost forgot to review it today. I still give it 4 stars because I was entertained at the time (and I'm mentally comparing this to The Nutcracker and the Four Realms, which I generously gave 3.5/5 stars to.)
Conclusion:
If you're a huge Angelina Jolie fan or even Michelle Pfeiffer or Elle Fanning, you may enjoy seeing your favorite at work in this fantasy. It's certainly not the best or worst movie I've seen this year, though I doubt that was the ringing endorsement they hoped for.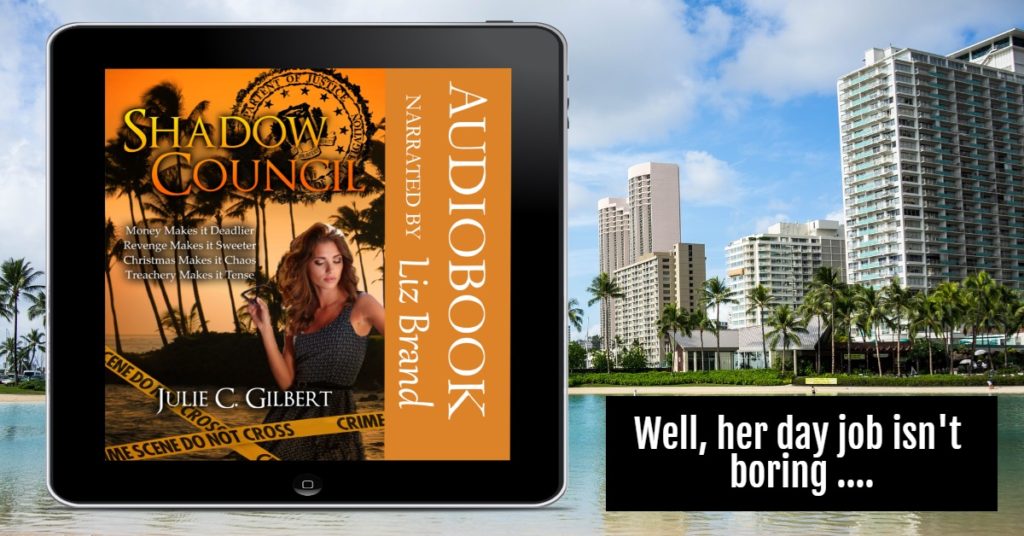 Associate links to follow…
Available Audiobooks: I have free codes for almost everything.
New Release: The Shadow Council Series 1: Money Makes it Deadlier – An FBI agent gets caught up in a robbery gone wrong.
Shadow Council Book 2: Revenge Makes it Sweeter – A midnight summons calls FBI Special Agent Megan Luchek into a fight for a young girl's life.
Shadow Council Book 3: Christmas Makes it Chaos – The FBI agent gets a strange ally in the quest to prevent chaos from rocking a lot of people's holiday season.
Shadow Council Book 4: Treachery Makes it Tense – The agent and the assassin have to team up if they want to survive.
Shadow Council is also available as a ~13 hr bundle.
The Collins Case – 2 FBI agents track down a kidnapped family. Kid friendly.
If fantasy's more your thing, go Redeemer Chronicles. The first, Awakening, is available as an audiobook.
Ashlynn's Dreams Shorts – a kid deals with her parents' divorce, bullies, and the wonder of discovery.
Try The Dark Side of Science – Genetically altered kids fight for the right to live.
Beyond Broken Pencils – Contemporary literary tale of a school shooting. Ian unleashes his inner demons on his classmates and teachers…
Scratched Off – FBI agent vs a serial killer. When Sam Kerman sets out to hunt a serial killer, he has no idea how personal the case will become.