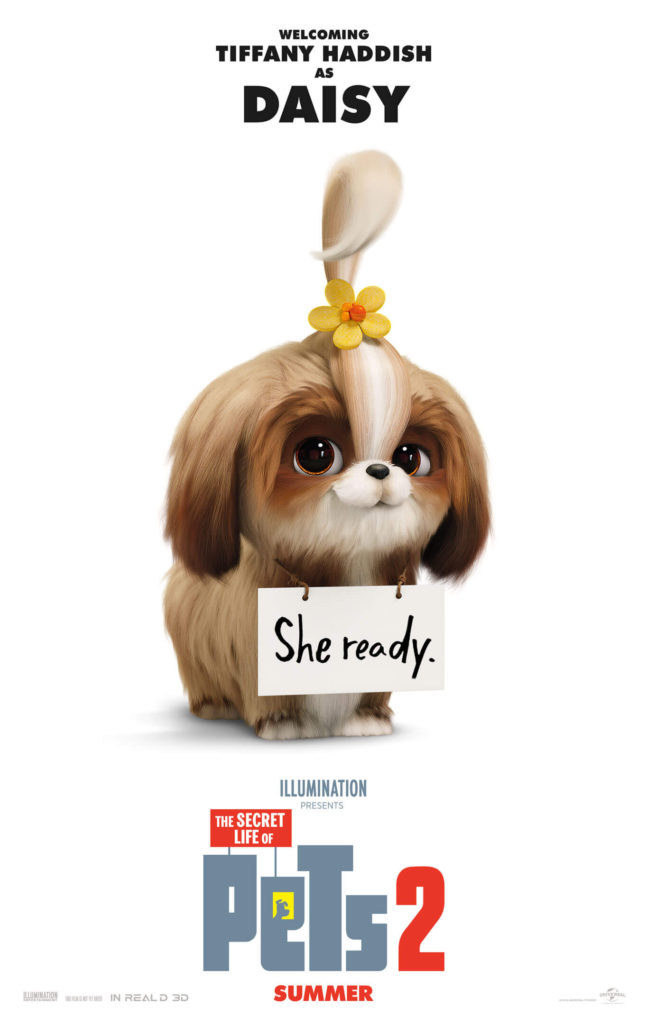 Summary:
Max has a big life change when his owner meets and marries Chuck and they have a kid. When they go on a family vacation to visit Chuck's uncle, Max gets some life lessons. Duke's just along for the ride. Max is super worried about everything that could possibly happen to his boy. Meanwhile, Gidget has to retrieve something she lost. Snowball is playing hero with a new dog, Daisy.
Additional Comments:
– Better than the first movie. That's a rarity.
– Specific hilarious moments and deeper comments below in a spoiler section after ads.
– Characters 4/5: Most of them are adorable as they're meant to be. The bad guy is completely over the top, caricature type villain.
– Plot 4/5: Quite a lot happens. But there is nice balance between the various threads. Gidget is left to safeguard Busy Bee while Max goes on vacation with Duke and the family. Daisy really wants to rescue a poor tiger from the circus. Max is facing his fears.
– Rooster's awesome. They put a lot of the amusing parts in the trailer though. Daisy's fun too. Max is good old Max. Snowball is still nuts.
– Honestly, I don't remember much about the first movie.
Conclusion:
Not sure it's a must see in theaters movie, but it's definitely up there on the you-should-see-it list.
Associate links to follow…
Amazon Prime
The Collins Case – 2 FBI agents track down a kidnapped family. Kid friendly.
If fantasy's more your thing, go Redeemer Chronicles. The first, Awakening, is available as an audiobook.
Ashlynn's Dreams Shorts – a kid deals with her parents' divorce, bullies, and the wonder of discovery.
Try The Dark Side of Science – Genetically altered kids fight for the right to live.
Beyond Broken Pencils – Contemporary literary tale of a school shooting. Ian unleashes his inner demons on his classmates and teachers…
Scratched Off – FBI agent vs a serial killer. When Sam Kerman sets out to hunt a serial killer, he has no idea how personal the case will become.

OR
Spoilers:
– My favorite part by far was Gidget eating the red dot to impress all the cats. The whole crazy cat lady angle was amusing. The Roomba ride through the room topped it off nicely.
– The train fight is actually similar to Dark Phoenix. Not sure why everybody thinks a fight on a train is a must for a movie these days.
– I loved how they managed to balance the screentime for the 3 threads.
– Cotton made me laugh. Typical sheep.