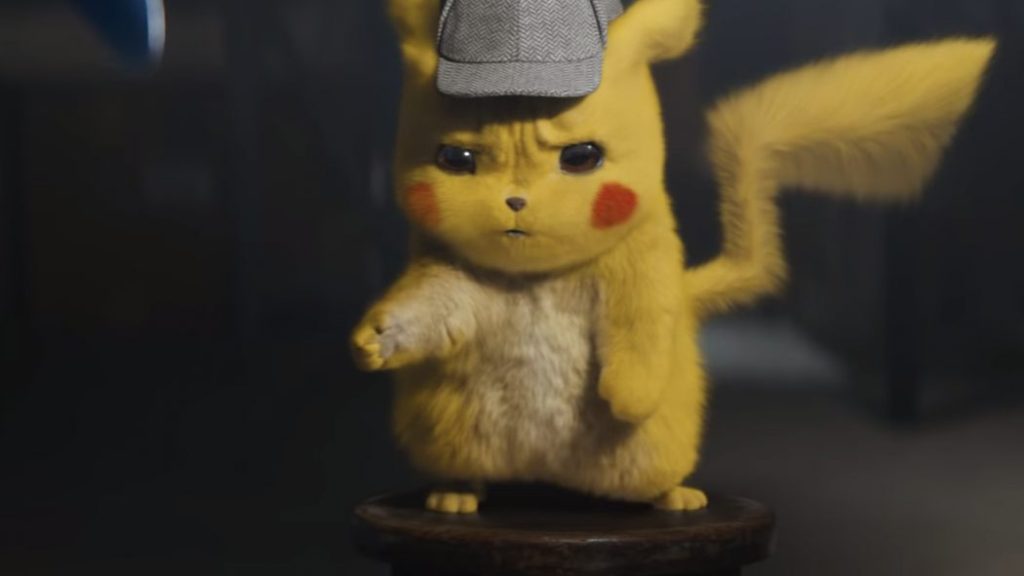 Summary:
*Should be relatively spoiler free
Detective Harry Goodman disappears, and his son sets out to find him. Could be any story, but it's not. It's set in a world of pokemon. So the weird and the cute co-exist side by side with humanity.
Additional Comments:
Pros: Beautiful music (most of the time). Pikachu's freaking adorable.
Cons: If you don't know pokemon, it's a bit of oh, look that weird thing and that weird thing and that weird thing.
Story (3/5): I did bump up my overall score by a half point because of the way the story unfolded in the end, but overall, it's a hot mess as a detective story. Essentially Harry's son, Tim wants to find him only after Harry's pokemon partner, Pikachu, insists he's still alive. They bumble around from one lead to the next.
Main Characters (4/5): Going to go with 4 here because CGI Pikachu indeed came across as cute. Tim's okay, but kind of forgettable.
Side Characters (3/5): Lucy got better over the course of the movie, but in the beginning especially, she was overbearingly annoying and stupid and vapid. Mewtwo was kina awesome. Some of the other pokemon that showed up had hilarious cameos.
Commentary: It's probably more enjoyable if you actually like pokemon and know the game. As a movie, there's hardly anything normal about it. You start out with a Disney-like intro of little birdlike things flying around all peaceful like with fancy music in the background.
Humor (3.5/5): Somewhat hit or miss, but the ones that stuck the landing made up for a lot that didn't.
My overall rating might be slightly generous. But the movie did have some good moments.
Conclusion:
Worth seeing once. Probably worth seeing once in theaters because the larger than life setting of a big screen enhances the flashy parts of the movie.
Associate links to follow…
Amazon Prime
The Collins Case – 2 FBI agents track down a kidnapped family. Kid friendly.
If fantasy's more your thing, go Redeemer Chronicles. The first, Awakening, is available as an audiobook.
Ashlynn's Dreams Shorts – a kid deals with her parents' divorce, bullies, and the wonder of discovery.
Try The Dark Side of Science – Genetically altered kids fight for the right to live.
Beyond Broken Pencils – Contemporary literary tale of a school shooting. Ian unleashes his inner demons on his classmates and teachers…
Scratched Off – FBI agent vs a serial killer. When Sam Kerman sets out to hunt a serial killer, he has no idea how personal the case will become.

OR