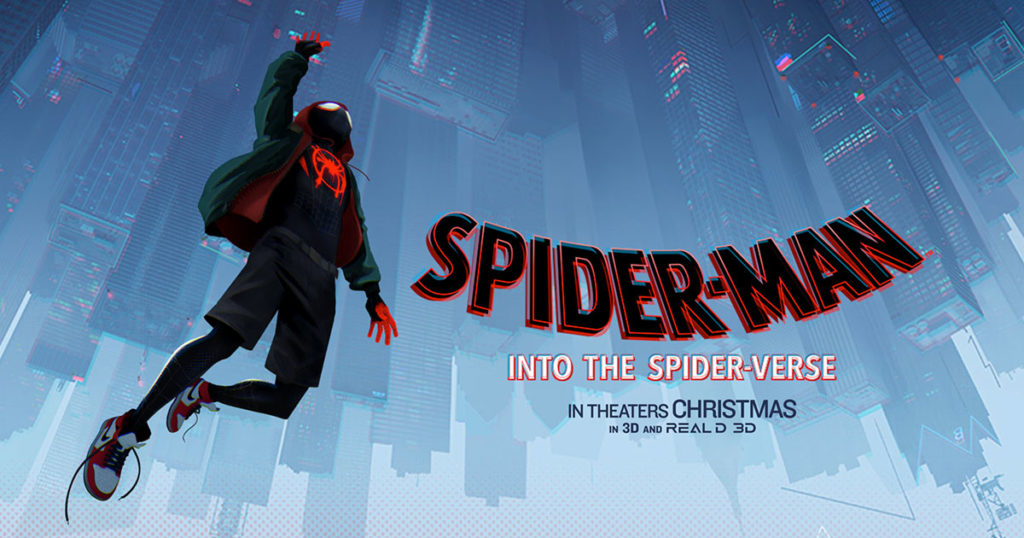 Summary:
An interesting origin story. A man is hell-bent on messing with realities so he can save his family. Miles Morales doesn't quite fit in the prep school world he's in. Then, he gets bit by a radioactive spider and becomes Spider-Man.
Additional Comments:
Cool idea. Impractical and improbable but there's a good story inside anyway.
I am not particularly a Spider-Man fan, but I have seen many of the movies.
This movie very much embraces being a comic book franchise.
Stan Lee's cameo was especially meaningful now that he's gone.
I probably would have enjoyed it more if many parts didn't give me a headache. The whole end fight looks like a bad dream.
Miles is a cool underdog kind of a character. The kid is just finding his way in the world, mostly poorly until he gains superpowers. Gwen Stacey, Peni and her robopal, cartoon spider-pig, Spiderman-noir, and several Peter Parkers make for an interesting team of misfit spider people.
End credit scene was NOT worth it, not by a long shot.
Seeing the different realities and permutations of the same story was kind of a nice touch.
Conclusion:
Whether you are a casual Spider-Man fan or a diehard, you can find something tolove in here. Don't know if it's worth going to see in costume, as the peoplenext to me did, but it's a fun movie overall.
Associate links to follow…
(If you click through and buy something, there's the chance I'll earn like $0.04 ….)
Amazon Prime
The Collins Case – 2 FBI agents track down a kidnapped family. Kid friendly.
If fantasy's more your thing, go Redeemer Chronicles. The first, Awakening, is available as an audiobook.
Ashlynn's Dreams Shorts – a kid deals with her parents' divorce, bullies, and the wonder of discovery.
Try The Dark Side of Science – Genetically altered kids fight for the right to live.
OR