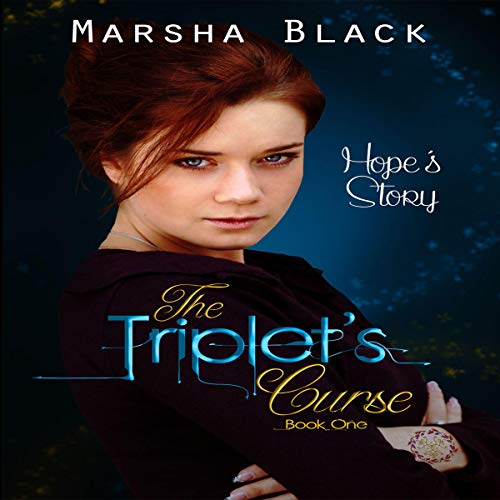 Narrated by Kathleen Li
Summary:
Hope Baskins and her sisters are triplets. On their 16th birthday they come into strange powers. This is about Hope, so everything is from her or Bryce's perspective.
Spoilers possible in discussion. Definitely included after the ads.
Additional Comments:
Side Note: Switching character perspectives is fine in a story. I do it all the time, but it's really, really annoying if the exact same spot is covered from multiple perspectives, right down to lines of dialogue. Don't repeat lines of dialogue.
Story 3/5: I think 90% of the story is Hope and Bryce training or talking to his dad. And the father saying "gee, that's weird. Lemme go research that." Or them eating tuna sandwiches. Or buckling their seatbelts to go from her place to his or vice versa. Or them kissing.
Main Characters 3.5/5: Hope's ice powers are cool. She never gets the hang of the visions though.
Side Characters 3/5: Sean and The kid Bryce doesn't get along with (I forget his name) don't really do much.) There is a big twist at the end but I think it might be undone in a future book.
World building 3/5: The beginning prophecy is cool, but not much else happens. Even if it got more confuse, it might have made more sense if we even got a smidge another other sister's' abilities. There are a lot of questions about the secret society the 3 boys and their dads belong to. Where are their mothers? The secret society is named once early but I forget its name.
I think the series and premise have potential, but the end battle was kinda anticlimactic. We don't even get to experience it from Hope's perspective. We get it second hand through Bryce.
I do love the sisters' names. I just wish we knew a little more about them. That would allow for more attachment to them.
The narrator did a fine job.
We hear a lot about a great evil and then get 1 mediocre representative of them. What is their motive?
Conclusion:
If you love YA paranormal stories, check this series out.

Associate links to follow…
Amazon Prime
The Collins Case – 2 FBI agents track down a kidnapped family. Kid friendly.
If fantasy's more your thing, go Redeemer Chronicles. The first, Awakening, is available as an audiobook.
Ashlynn's Dreams Shorts – a kid deals with her parents' divorce, bullies, and the wonder of discovery.
Try The Dark Side of Science – Genetically altered kids fight for the right to live.
Beyond Broken Pencils – Contemporary literary tale of a school shooting. Ian unleashes his inner demons on his classmates and teachers…
Scratched Off – FBI agent vs a serial killer. When Sam Kerman sets out to hunt a serial killer, he has no idea how personal the case will become.

OR
Questions that contain spoilers:
Why bother kidnapping Destiny? Why not just kill her. End of triplets.
Will Sean come back from the dead because he's connected to Destiny?
What are the other sisters' powers? The secret society ought to know a little about that.
What is this grand evil they need to face? Curse puts a negative connotation on the whole gifts to save the world thing.