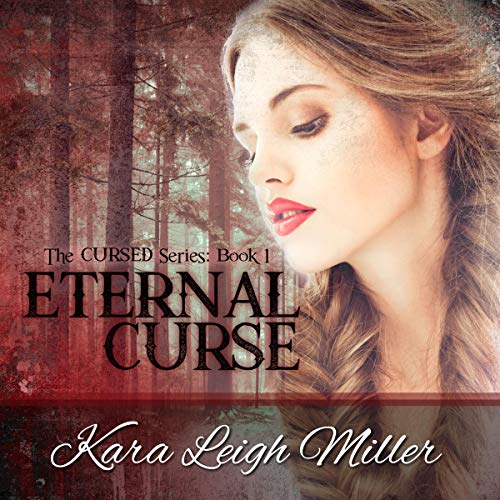 Narrated by Andy Garcia-Ruse
Narration 4.5/5 Stars, 2/5 Stars Story
Run Time 11 hrs and 40 mins
Disclaimer: Fans of Twilight may have a COMPLETELY different view of the story than I do.
*Mild spoilers possible in discussion of where the story didn't connect with me.
*I am not the target audience. They might be more forgiving of the story's varied flaws.
*Remember this is 1 person's opinion. Clearly, others like such drivel. And stuff I love comes across as drivel to them.
Summary:
This is a fantastically narrated story that comes off as either Twilight fan-fic or a labor of love in homage to that series. When her mother dies, Chloe Madison moves from Florida to a new hometown (I forget it if it was mentioned) to live with her aunt and uncle. There she meets and falls head over heels in love with a devastatingly handsome vampire.
Additional Comments:
4.5/5 Stars Narration – Stories are nearly always better aloud. I do change the playback speed to a level that's comfortable as 1x sounds insanely slow to me. That said, there was good variation in character voices.
1/5 Stars Story Plot – I have no idea why this book is just shy of 12 hours long. I was a nearly endless parade of dated/unbelievable school descriptions, middle school-esque pre-teen type boy troubles, and angsty navel-gazing combined with dashes of an intriguing backstory about the vampires' history in the area and a blood feud. They sneak off from school, lie, go to a party, kiss deeply, admire his smell, admire his gorgeous eyes, hear of his concern, rinse and repeat. There's one redeeming part literally 1.5 hours from the end where the MC gets kidnapped. I swear, all books get better once the MC gets kidnapped.
Clarification on the dated pieces – The MC doesn't have a cell phone for a while. Perfectly legitimate given the move and all. But passing notes sounds like something the author remembers from her time in a school. Most kids flat-out don't bother. Half the stuff's online now anyway and was even before the pandemic. Oh, many don't pay attention if they don't want to. There were several points like that that just didn't ring true for a modern high school. (I am aware every school is different, but kids are similar all the world over. I am a high school teacher.)
2/5 Stars Suspension of Disbelief – Takes some severe hits. So, these creatures are immortal, and they bother going to high school? She tried to explain that one away (they were bored.) The bad guys can put the mental whammy on anybody, and their best shot is messing with a teenage girl's head? Revenge for something a hundred years in the past is kinda weak as a motive.
2.5/5 Stars End Fight: Cool, but lasts about half a second, maybe 1 solid paragraph.
2/5 Stars Closure: Clearly angling for a sequel, but there is the feeling that this part came to a close. So, why is the rating so low? It pulls one of the cheapest outs possible. I can't say more than that without blatantly spoiling it, but suffice to say, it's on par with "whoops, none of that happened, it was like a weird dream." The end twist is predictable but mildly satisfying.
2/5 Stars Main Characters: Trent's pretty much perfect (gorgeous, kind, strong, fast, etc, etc, etc à vampire; why are we driving home a message that the only "perfect" guy/ the soulmate is a mythical creature?). Chloe varies from useless to incredibly stupid and deceptive to sweetly naïve. Okay, so maybe the adult me is just being stodgy and doesn't "understand" how the teenage heart and head works.
2.5/5 Stars Side Characters – Abby's sweet. Everybody's tool, but sweet. Aunt Beth and Uncle Dean are sweet. The other side characters are a blur. Dead characters were pretty much people the MC didn't care for, so I found it hard to care as a reader/listener.
Clean of curse words and described sex scenes. Some chatter about sex, but that's about it.
Conclusion:
If you love Twilight, you'll likely enjoy this. If you don't love Twilight, avoid at all costs.
Audiobook Promotions …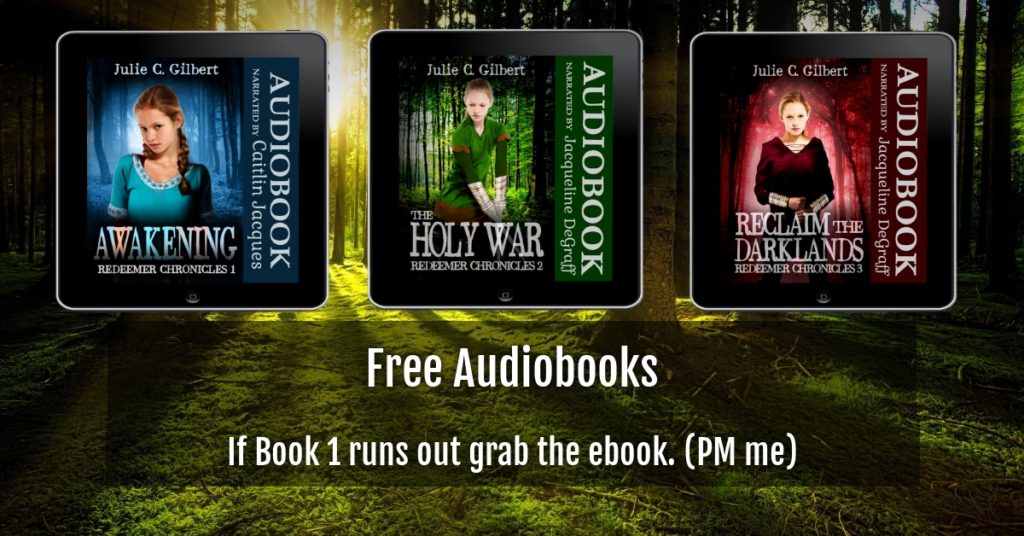 Many of my 42 audible titles are listed on Audiobooks Unleashed.
Whether you're looking for mystery or suspense or fantasy, I've got a title for you. Free codes are probably on audiobooks unleashed.
Normal links go to audible. *The Amazon labeled links are affiliate links. That means I get a very small payment from Amazon if you go through with a purchase.*
Note: Filter by US if you're looking for those codes as many titles are out.
Ones I think may still have US codes: Reshner's Royal Ranger, Never Again, Innova, The Golden City Captives, The Holy War, Reclaim the Darklands, Eagle Eyes, Treachery Makes it Tense, Ashlynn's Dreams Shorts, The Dark Side of Science, Ashlynn's Dreams, Nadia's Tears, Malia's Miracles, and Varick's Quest
There are plenty of UK codes, but not many US ones left.
Redeemer Chronicles (Fantasy)
Awakening – Redeemer Chronicles Book 1, MG fantasy (Amazon) (free codes)
The Holy War – Redeemer Chronicles Book 2, MG fantasy (Amazon) (free codes)
Reclaim the Darklands – Redeemer Chronicles Book 3, MG fantasy (Amazon) (free codes)
River's Edge Ransom – Prequel to Redeemer Chronicles (Amazon) (email devyaschildren @ gmail.com for free codes)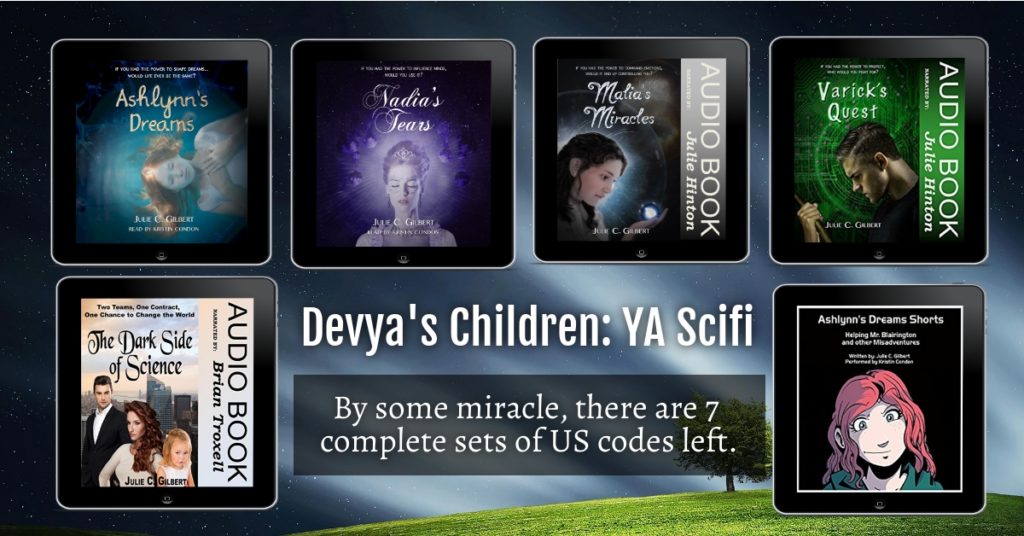 Devya's Children Series Links:
Ashlynn's Dreams Shorts – short stories featuring Jillian. (Amazon) (free codes)
The Dark Side of Science – official prequel to Devya's Children; Genetically altered kids fight for the right to live. (Amazon) (Please email devyaschildren @ gmail.com for free codes)
Ashlynn's Dreams – Genetically altered Dream Shaper learns her gift. (Amazon) (free codes)
Nadia's Tears – Jillian tries to awaken her sister, Nadia, from a coma. (Amazon) (free codes)
Malia's Miracles – Jillian and her siblings try to save a friend's mother. (Amazon) (free codes)
Varick's Quest – Jillian and Danielle get kidnapped. Nadia's also in trouble. (Amazon) (free codes)
More Scifi:
Reshner's Royal Ranger (epic sci-fi) just made it there. (Amazon) (free codes)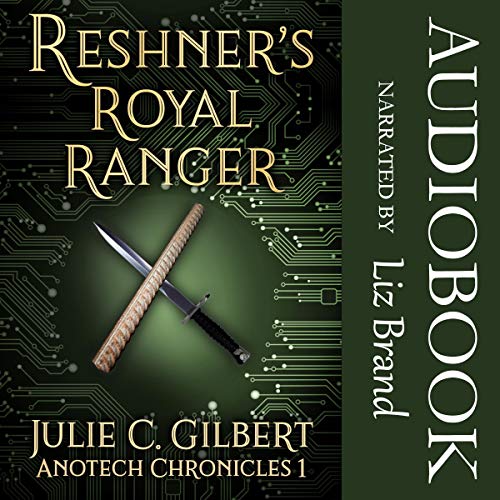 Guardian Angel Files:
Spirit's Bane – Allister and Mina are training to be Guardians. Satan's out to get them. (Amazon) (free codes)
Kindred Spirits – Mina's exiled to Earth. Allister's stuck in the Heavens. (Amazon) (free codes)