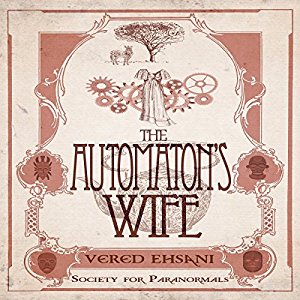 Introduction:
This story picks up roughly where The Ghosts of Tsavo left off. The series is pretty cool if you're into strange characters. The narrator's perfect for the part.
Review:
5/5 Charming, Witty, Weird
Summary: Bee's back and she's got her hands full. There's murder and mayhem afoot and bigger crises like warding off would-be suitors.
Additional Comments:
– I think I've said it before: this is my brand of weird. That said, it's probably not going to be everybody's cup of tea. If you're in the mood for a serious book, definitely wrong series.
– If you're in the mood for fun and weird, definitely a great series to try.
– The series combines the charm of Alexander McCall Smith's #1 Detective Agency with the random, wacky weirdness of Seth Graham Smith's Pride, Prejudice, and Zombies.
– I've listened to a lot of audiobooks lately and these are always a light-hearted bit of escapism.
– The character has a few quirks that can come across as annoying, especially in the way she describes things. But overall, it's still highly entertaining.
– I find the blurb a tad misleading after you've heard or read the story, but if you enjoyed the first story, I see no reason for you to dislike this one. If this is your introduction to the series, you might want to grab book one so you have some context.
Conclusion: Decent entry in an awesome series.
Conclusion:
I've listened to dozens of audiobooks this year, and I have to say, this series is one of my favorites. They're very, very strange, but quirky little mysteries. Most of the charm's in the characters.
-Jules
Associate links to follow…
Amazon Prime
Free Kindle Reading App
Audible